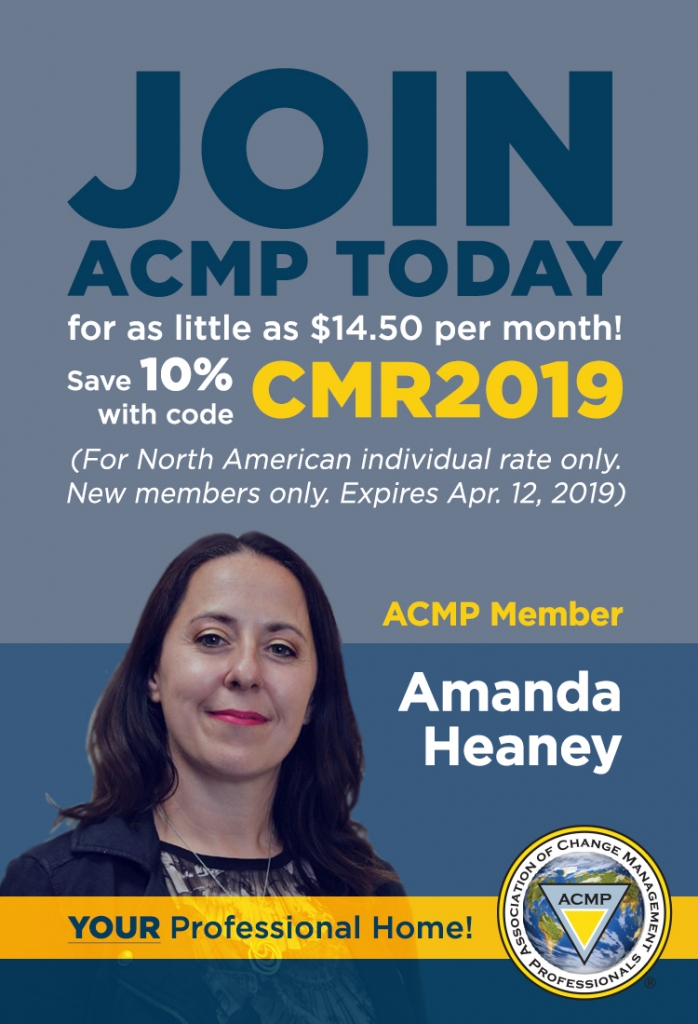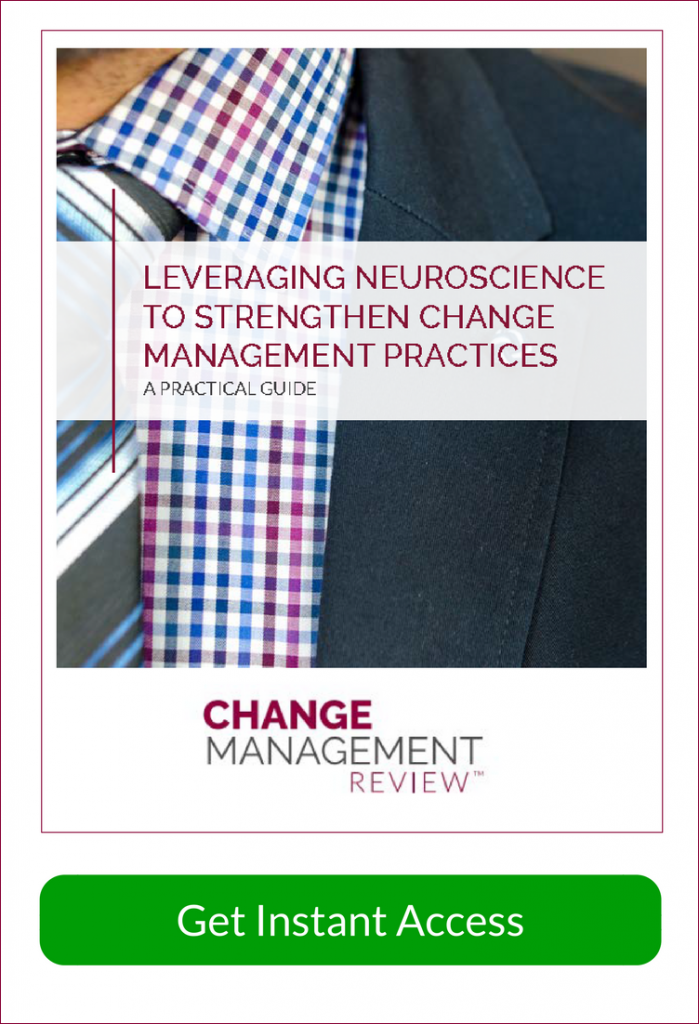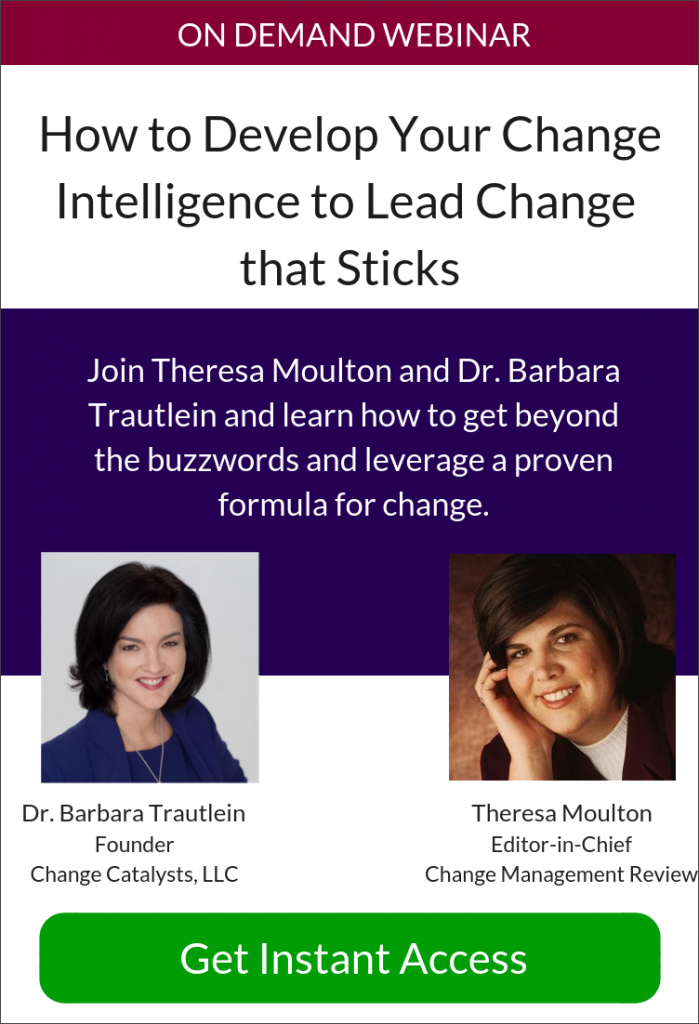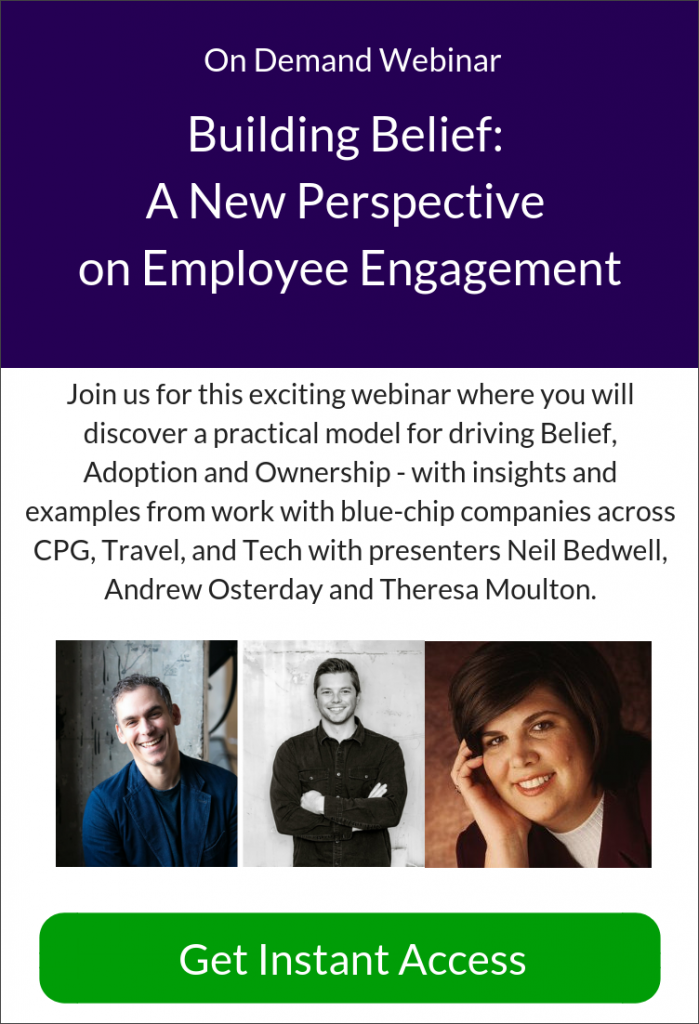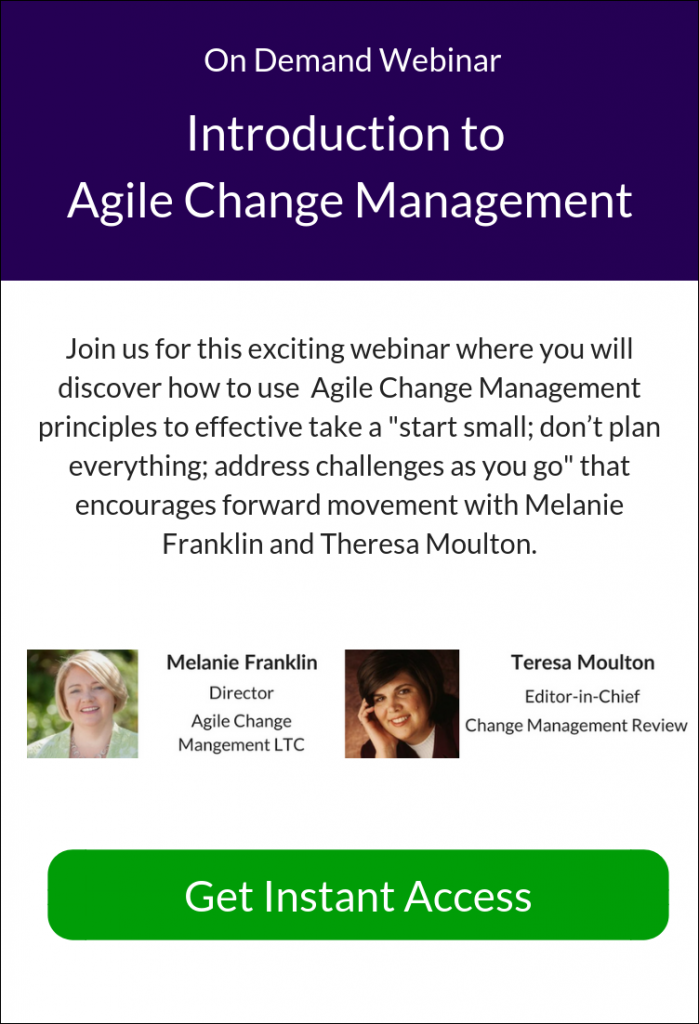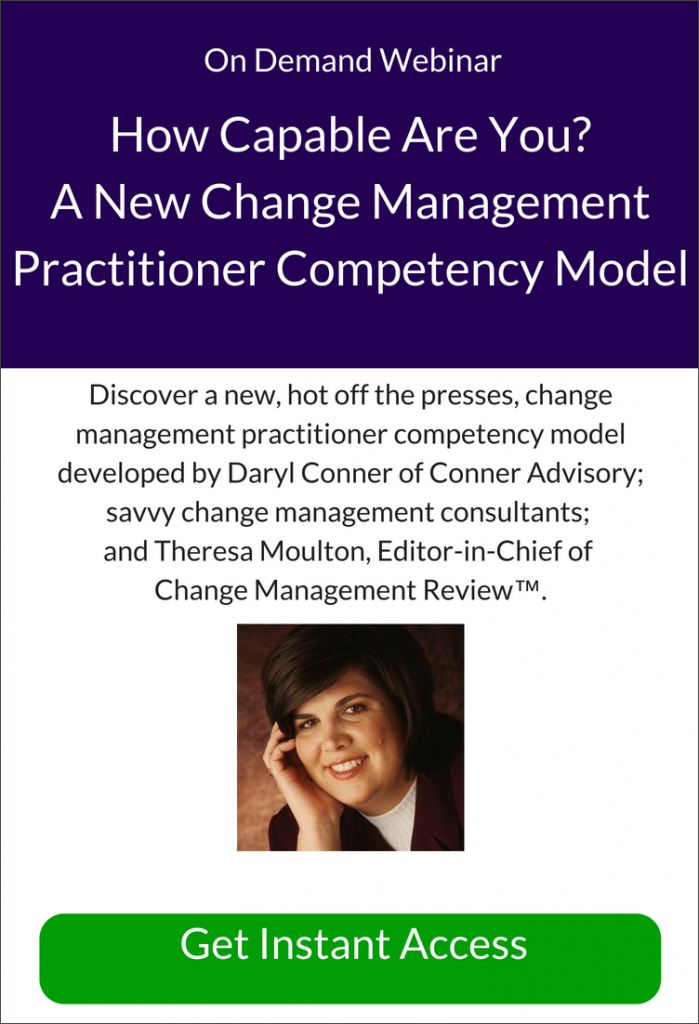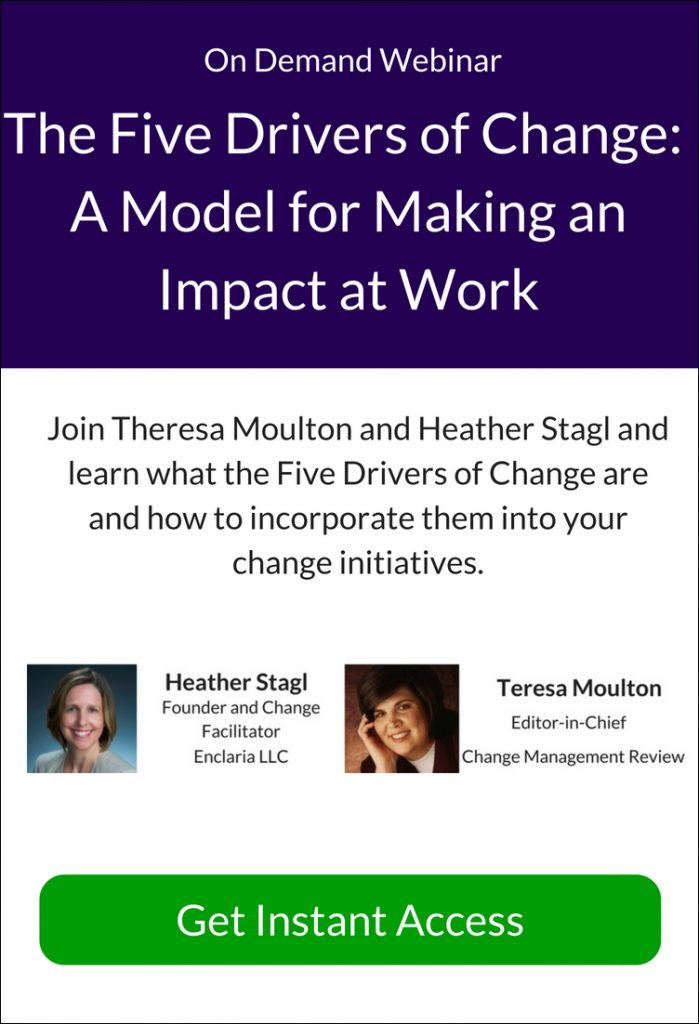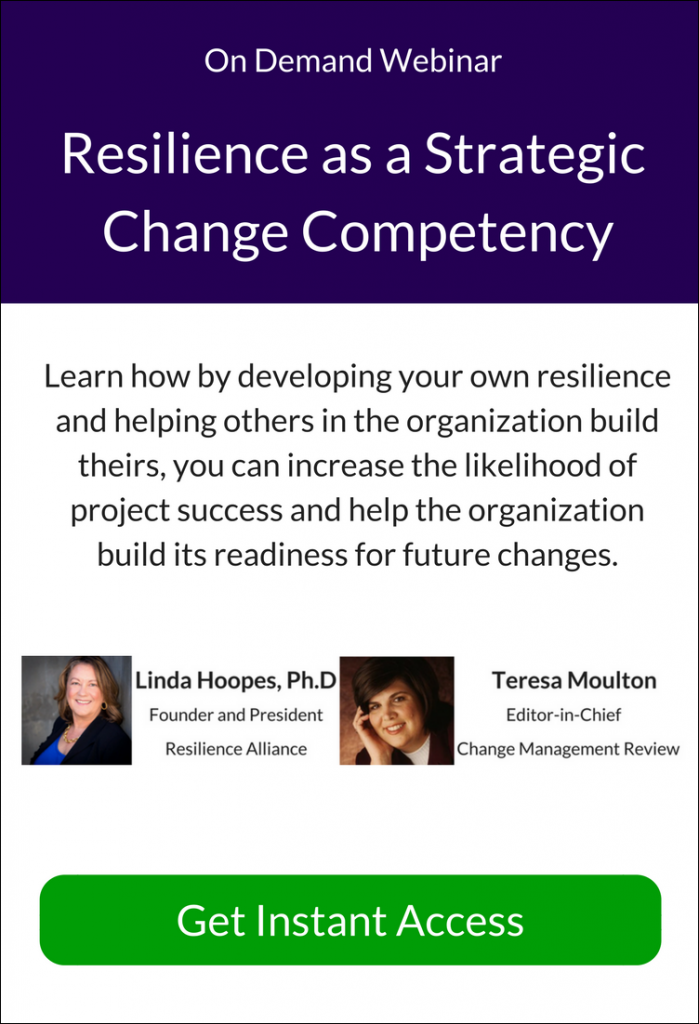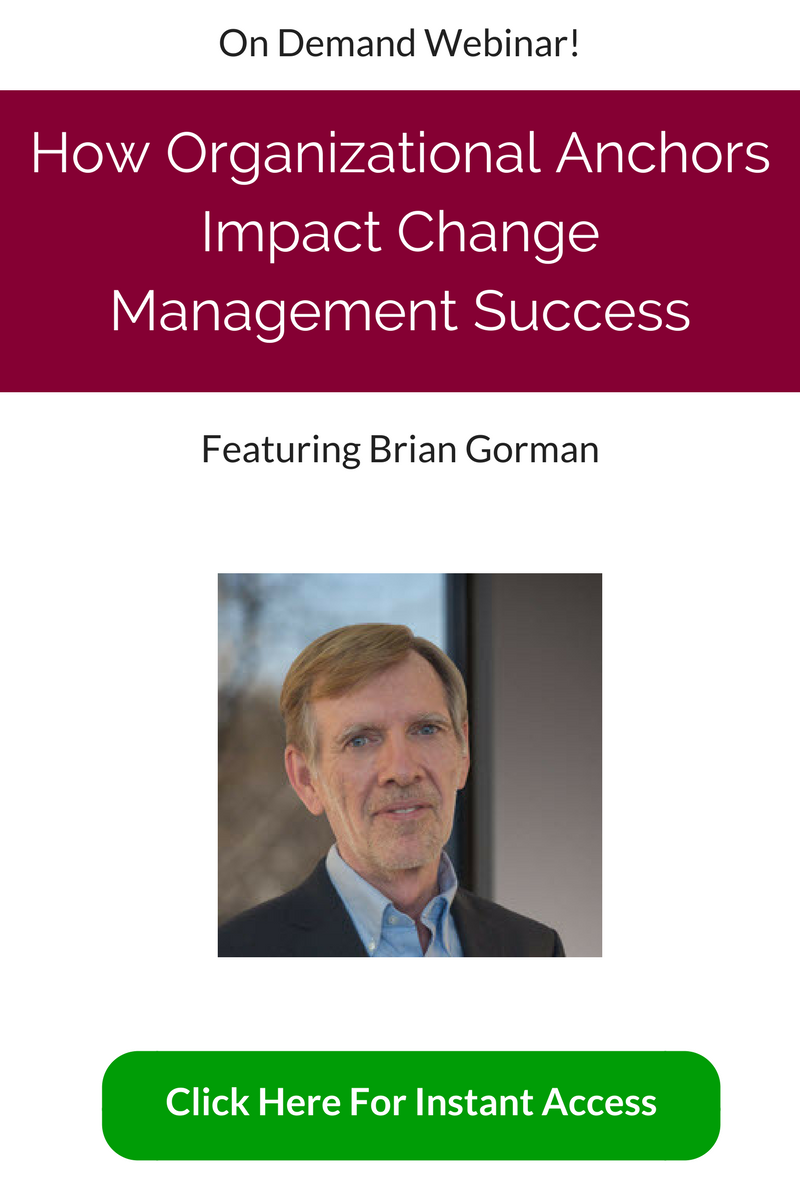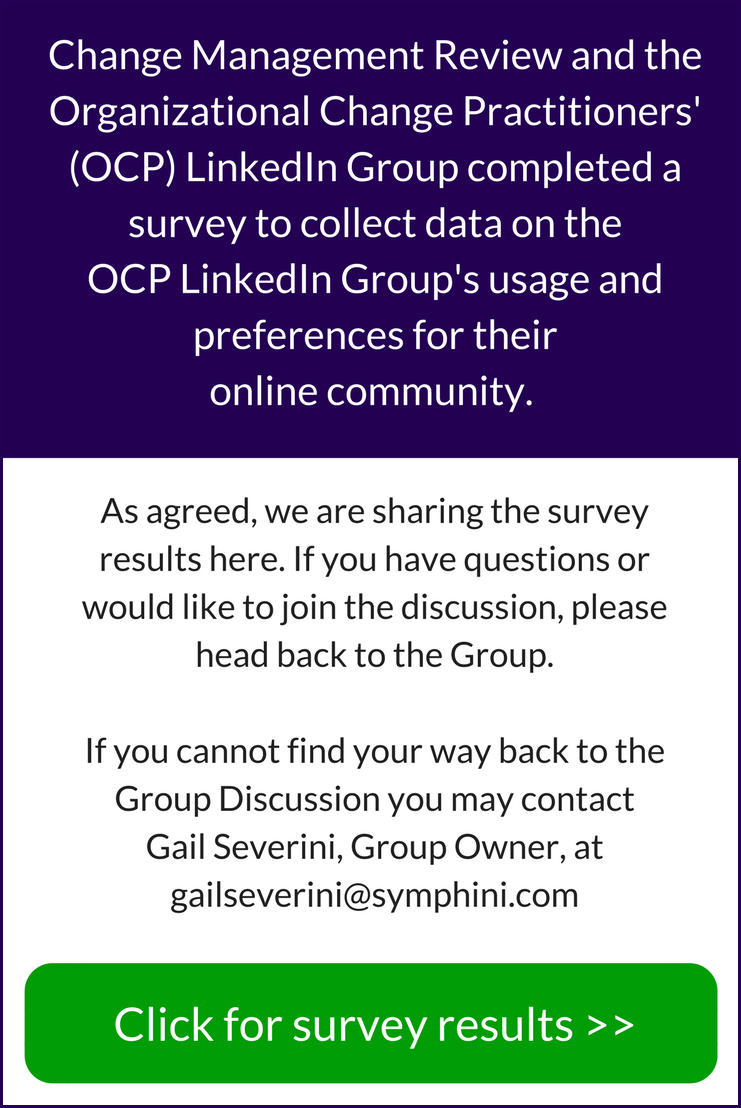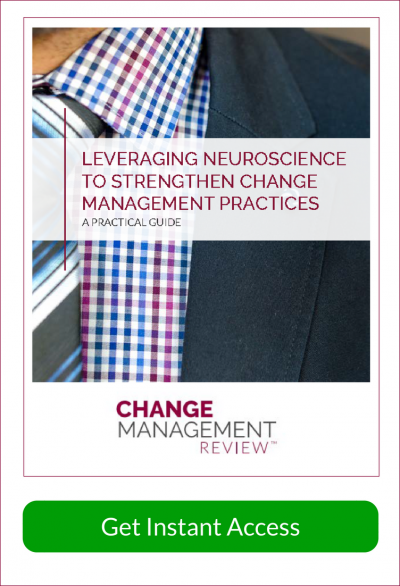 GLOBAL SHARE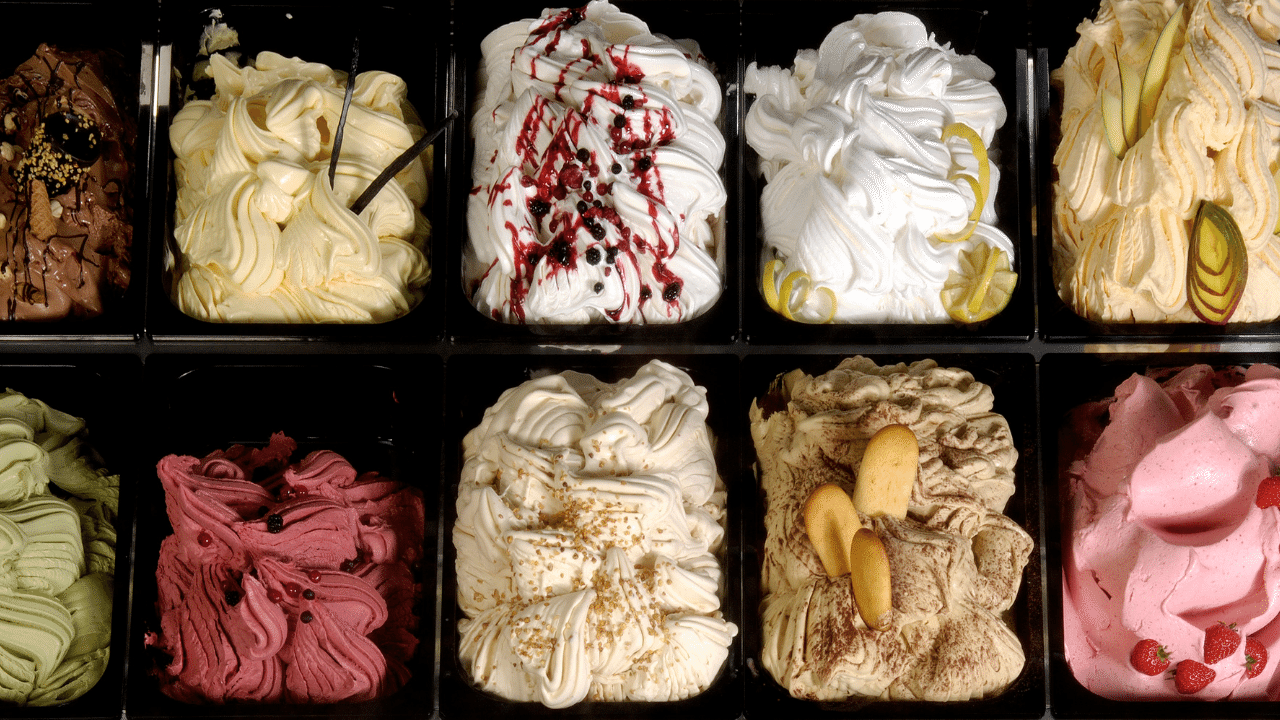 How does transformation affect the role you play as a change practitioner, and what can you do to help contribute to the success of transformations you are charged with supporting?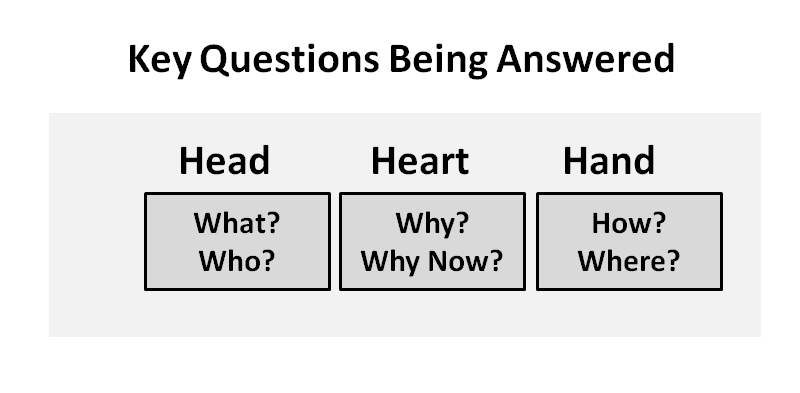 I am convinced that successful consulting projects must appeal to the head, the heart and the hand. It's a simple way to think about change management, but it also makes a lot of sense.
Claim Your Access to Change Management Weekly™
Delivered once per week, it contains featured articles, training and education opportunities, job listings and more.