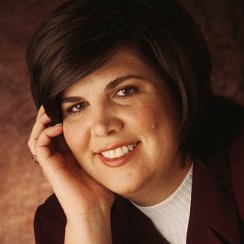 Theresa Moulton, Editor-in-Chief of Change Management Review™, built her career in management consulting with specialties in organizational change strategy, executive coaching, and change management implementation. Ms. Moulton has served as a key advisor on high-visibility projects for leaders in the financial services, publishing, higher education, manufacturing, healthcare, and medical devices industries.
With more than 20 years of consulting, executive coaching, and business-building experience, Ms. Moulton brings practical insight to the real-world challenges and opportunities of working with and within business change. She has been a guest lecturer and speaker at the IBM Center for Business Value, Babson College, the Organization Design Forum, NICSA, NEHRA, SHRM, and CFO Magazine.
Ms. Moulton completed her undergraduate business degree at the University of Massachusetts and her M.B.A. from Babson College. Catalyzed by curiosity and the desire to help others, she passionately explores the globe in search of "everything change management."
If you see her glued to her iPad while traversing the change management world, be sure to reach out and let her know why change management is so important to you.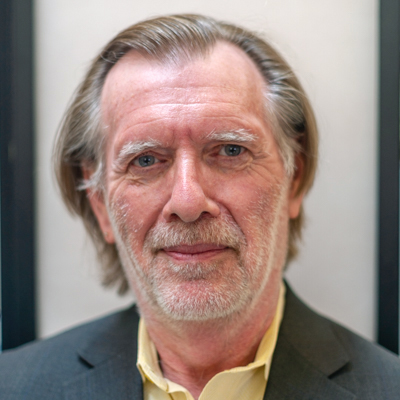 Brian Gorman is the Managing Editor of Change Management Review™. In this capacity he regularly curates articles of importance to our readership; contributes original writing; hosts podcasts; and works with guest authors.
For more than five decades Brian has been engaged in—and a student of—change at the personal, organizational, and societal levels. During this time, he has worked with both individuals and organizations (ranging from solo practitioners to Fortune 100 businesses), guiding them through a wide array of challenges. Decades of experience have given him a deep appreciation of the universal patterns that underlie successfully navigating even the most difficult changes.
In addition to his work as our Managing Editor, Brian is a transformation coach, supporting both individual and organizational change. Brian is committed to passing his "lessons learned" on to others, so that their change journeys can advance more smoothly. He is a frequent workshop facilitator and public speaker.
Brian is the author of "The Hero and the Sherpa," a chapter in the online Handbook of Personal and Organizational Transformation (Springer Publishing; Judi Neal, Editor). He also has an extensive library of blog posts, articles, and videos on the change journey, including "The Ten Most Important Lessons I Have Learned Over 50 Years of Engaging Change."
Mr. Gorman's formal education includes a BA in Cultural Anthropology from Syracuse University, an MA in Higher Education Administration from the University of Texas, San Antonio and an MA in Human Relations from the University of Oklahoma.
Brian is an International Coach Federation (ICF) certified coach, and is an active member in the New York City chapter. Brian is also a member of the Forbes Coaches Council and the Gay Coaches Alliance.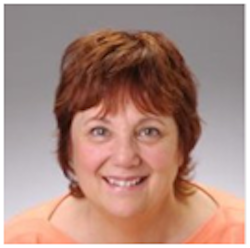 Callie Gargiulo McDowell, Contributing Editor and Product Strategist for Change Management Review™, has been focused on designing and developing systems, processes, and tools to accelerate change within organizations for over 30 years.
During her career as Founder and President of AED, Inc., Callie worked with Fortune 1000 clients within the US, Canada, and Europe.
Ms. McDowell has worked in a number of industries including financial services, biotechnology, higher education, pharmaceuticals, publishing, power, and manufacturing.
Since 2003, Adam Hommey has worked with dozens of small-to-medium sized companies and entrepreneurial ventures, spanning a variety of industries including media and publicity, personal improvement, and project management.
As founder of The Business Creators' Institute™, Adam realized long ago that entrepreneurs as well as change management practitioners and consultants experience the Brain Bandwidth Dilemma. Many studies have shown that, on average, human beings use 10% or less of their brain mass. By developing and implementing marketing campaigns and coordinating team projects, Adam partners with Change Management Review™ to help us serve more change management leaders just like you.
Adam completed his undergraduate Political Science degree at Pennsylvania State University (with minors in History and Middle East Studies), and his M.B.A. from Duquesne University with a concentration in Human Resource Management.
An in-demand public speaker, Adam is a contributing author to the Amazon international best-selling Journeys to Success: The Millennial Edition (John Westley Publishing, November 4, 2016), and author of the upcoming Groundhog Day Is An Event, Not A Marketing Plan, to be released in the spring of 2017.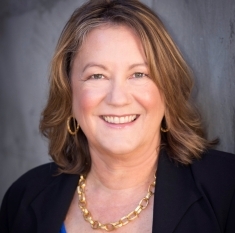 Dr. Linda Hoopes
Contributor
Dr. Linda Hoopes brings a wide range of perspectives to her work in organizational change. She received her Ph.D. in Industrial/Organizational Psychology from the University of Tennessee and served on the faculties of Rutgers, Georgia Tech, and Colby College. She spent 17 years working with change expert Daryl Conner in a range of roles, including research, assessment and methodology development, consulting, and training design and delivery. She is currently self-employed and works with clients on topics related to change, resilience, and well-being.
Linda is the author of two books, including Prosilience: Building Your Resilience for a Turbulent World, which won the 2018 EPIC nonfiction award. She is licensed as a psychologist in the state of Georgia and a member of SIOP, ACMP, and AoM. In addition to her professional and academic history, she brings a number of other influences to her work including music, photography, sailboat racing, and massage therapy.
In her role at CMR, Linda writes about change management intersections with research, organization development, human energy, and psychology.