September 30, 2022 through March 3, 2023 – see website for more!
The Advanced Trusted Advisor (ATA) program is designed for experienced change practitioners who wish to be viewed as invaluable resources by senior officers of the organizations they serve.
In this program, participants will identify, refine, and strengthen their ability to:
Successfully navigate the dynamics and pitfalls of establishing rapport with senior officers
Engage in sophisticated interpersonal communications and relationship-building
Understand the underlying forces that facilitate forming deep, trusting relationships with senior executives
Function as a strategic partner rather than as a tactical vendor
Establish trust with executives who may be leery of internal or external change practitioners
Deliver information, perspectives, and recommendations that leaders are able to appreciate and act on even when these insights prove uncomfortable to hear
ATA is structured to provide a supportive but challenging learning environment for seasoned internal specialists and external consultants who are or plan to serve as strategic change advisors. It is an advanced professional development experience untethered to any one change-related approach. ATA is methodology agnostic because its focus in not on what tools or techniques are used but on how the practitioner "shows up" when interacting with senior executives.
This graduate-level professional development program is intended for two types of seasoned practitioners: those who are already serving top executives and want to strengthen their ability to establish and maintain leader relationships, and those who aspire to one day work as a High Impact Trusted Advisor (HITA) with C-suite officers and other senior leaders.
New industry events for change management practitioners and leaders are announced in the Change Management Weekly, our digest of actionable insights for change delivered to your Inbox every Tuesday. To claim your free subscription, click here: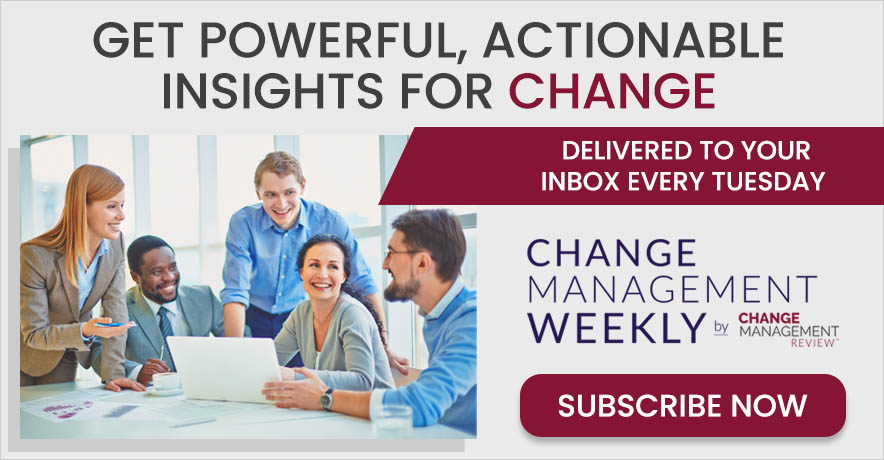 Share With Your Colleagues