What's Stopping You From Being Seen as a High-Impact Trusted Advisor by Your Clients?
The majority of change management specialists are seen by their C-suite clients as providing a satisfactory degree of value.
That means they are regarded as "average" when performing change facilitation duties. Leaders in the organization are neither disappointed by nor ecstatic about the results they achieve.
Basically, they have a neutral opinion.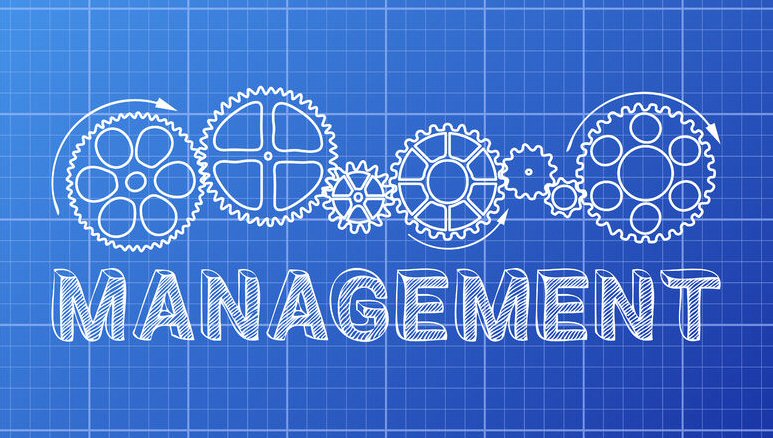 Neutral Is Not a Good Thing.
Think about it: when your car is in neutral, that means your drivetrain is not engaging your transmission to make your wheels turn. Rev your car and nothing happens. Let go of the brake while in neutral on a hillside or incline, and brace yourself for your car to crash into something.
Neutral also means "take it or leave it" – which means the client can also ignore the change effort with little or no potential backlash.
And, It Can Get Worse…
Without support and buy-in from the C-suite, your change management effort is probably doomed to fail.
After all, the C-suite decides what level – if any – of human, financial, and other resources will be committed in support of change initiatives.
The most common issue? As change management practitioners, we're often seen as tactical implementers, good at what we do – but not strategic professionals whose voices carry at the boardroom table.
That doesn't command the C-suite support or respect we need to succeed.
Fortunately, We Can Change the Perception by Recasting Ourselves as High Impact Trusted Advisors
There is a much smaller group of change management practitioners who are viewed as rare, highly cherished resources. They are thought of as exceptionally capable at navigating change and are extremely influential when offering their observations and recommendations.
These practitioners are called "High Impact Trusted Advisors" (HITAs) and have proven to be exceptionally skilled at building effective rapport and working relationships with their C-suite leaders.
In fact, they enjoy such respect from the leaders they serve, that their counsel is regarded as a competitive advantage for the organization.
Would you like to join their ranks?
Join Us for "Advanced Trusted Advisor", a Virtual Consulting Clinic Featuring Daryl Conner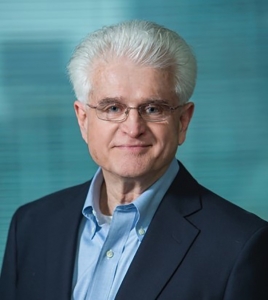 How could you benefit from the opportunity to get support on your consulting challenges, and have your questions represented and answered, by one of the founders of the field of change management?
To perform as a senior trusted advisor, it is not sufficient to be merely adept at applying change-related concepts, tools, and techniques. Being a High Impact Trusted Advisor means you must also demonstrate more refined capabilities, such as:
Function as a strategic partner to leadership, rather than as a tactical vendor

Rapidly establish trust with executives who may be leery of internal or external change practitioner

Think beyond standard protocols, technical understanding, and typical analysis

Get to the heart of the real issues quickly and effectively

Maintain an astute vigilance for what is subtle or not obvious during a change initiative

Recalibrate interpretations and recommendations when unexpected observations, findings, or implications surface

Engage in sophisticated interpersonal communications and relationship building, including the use of nuance and subtleties for maximum effect

Employ nuance and subtleties for maximum effect

Deliver information, perspectives, and recommendations that may make leaders uncomfortable while also helping them to recognize, appreciate, and act on the truth of what is said

And much, much more!
This Is a Highly Interactive, Multimedia Experience That Gets You Results – Fast!
This virtual consulting clinic is a unique combination of pre-recorded video, reading, and live webinars to help you master how to build effective rapport and relationships with C-suite clients.
As a critical step on the change management practitioner's journey towards mastery, you and your virtual colleagues will actively learn from Daryl and from each other. Participating in this unique virtual learning experience, you will:
View a pre-recorded video with much of the critical content that you will need to participate (over 90 minutes with Daryl.)
Complete pre-reading specifically written for you by Daryl on what you need to understand to become a High Impact Trusted Advisor in change management.
Attend two live webinars with Daryl Conner where you bring your questions and go head-to-head with Daryl to answer them. While there won't be time to address everyone's issues individually, much of the value is gained by learning from others' client experiences, as well.
Complete rigorous homework between the two live webinars to help you push yourself towards the next level of understanding about becoming a High Impact Trusted Advisor.
This consulting clinic has been adapted from Conner Academy's Advanced Preparation for Senior Trusted Advisors curriculum and has been developed to bring you the unique value that only Daryl Conner can provide.
To provide participants with the greatest value, enrollment is limited.
Here's How to Claim One Of The 25 Available Seats for This Virtual Clinic
By claiming your access to Advanced Trusted Advisor, a virtual consulting clinic featuring Daryl Conner now, you'll enjoy:
24/7 access to the members' area – the pre-work, as well as recordings of each session once they are completed, will be posted to this members' area

Access to the recordings for one year following the completion of the live training

A discussion forum for Virtual Clinic members where you can ask questions, gain support, and network with other change management practitioners who are navigating the same or similar waters

Money-Back Guarantee – there is no risk to your budget. If, within 90 days, you do not discover the Advanced Trusted Advisor, a virtual consulting clinic featuring Daryl Conner is one of the most effective resources to help you build relationships with the C-suite, just contact us for a cheerful refund.
The Advanced Trusted Advisor, a virtual consulting clinic featuring Daryl Conner is open for registration for a strictly limited time for just $397.
The two live sessions take place September 19th and 26th, 2017.
As soon as you complete your secure payment online, you will set up your username and password so you can introduce yourself in the discussion forum now, then get access to the pre-work and live sessions as they become available.