Are You Ready To Effectively Manage Change In This Current, Highly-Disrupted Environment?

The entire year of 2020 showed us a level of change and disruption few of us would have foreseen even at the end of 2019.
2021 promises even more unknowns, more ambiguities, and more opportunities to implement and lead change with almost notice, and in some cases even less information to go on.
Yes, Opportunities.

As the world slowly attempts to find its way through, there will be further change to establish the "new normal" we will all be living in.
Change Management, rather than being an expense (or expendable), has become, in a profound way, a core competency in new ways as we deal with the permanent business and cultural shifts caused by this one event.
With so many people scared and uncertain as a result of having their entire worldview upended on a dime, Change Management is indeed the vehicle that enthuses you and the people in your organization to work in new ways.
It may well be THE difference between feeling overwhelmed by uncertainty, vs. having the confidence to achieve new success goals.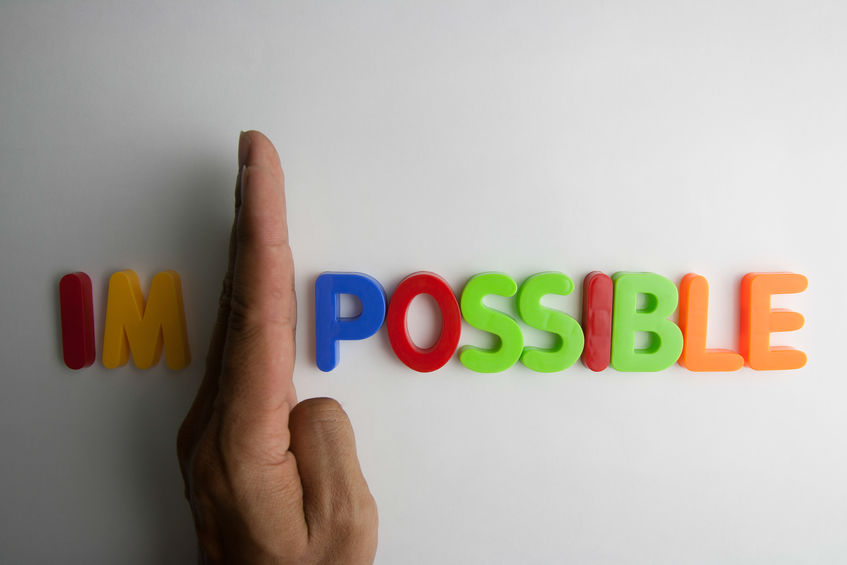 Fortunately, There's A Powerful Resource That Credentializes You And Equips You To Manage Change In These Unique Times
Joining us in our upcoming Agile Change Management Certification Program means being able to plan and lead any type of change initiative, applying Agile techniques to ensure value is delivered as early as possible in the lifecycle of the change, and that value continues to be delivered via an iterative approach.
This Program is accredited by APMG International, which accredits organizations to deliver training courses and consultancy services for a broad range of professional certification schemes and is seen by many as the most reputable global accreditation and examination institute.
It is a very hands-on course full of opportunities to "see, do, learn", so you will have new knowledge and capability at the end of the course, which will be evidenced by your globally recognized certification as an Agile Change Agent.
You will be provided with a toolkit of techniques and pre-prepared checklists, questionnaires, and models that you can tailor to any of the changes you are currently involved in (and will be in the future).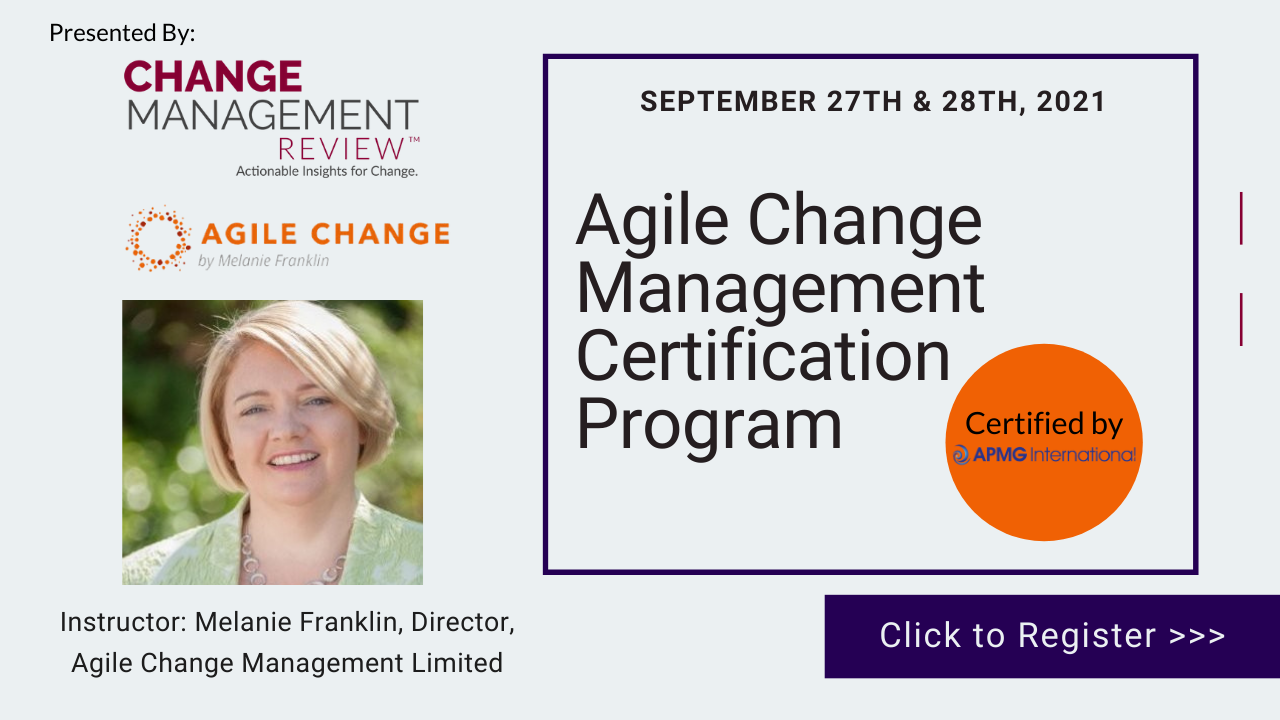 Becoming Agile Is The Decisive Factor That Makes Rapid Change Successful
Attaining your Agile Change Management Certification means you will:
Develop an understanding of Agile concepts and how they can be applied to all types of change
Make decisions about how to allocate time to a change to maximize the value delivered
Learn techniques for prioritizing activities according to their business value, applicable to all projects and change initiatives
Learn techniques to identify the benefits and disbenefits of a change, to decide the viability of proceeding with the change
Define the minimum information needed to effectively manage change
Understand who to involve and how to best engage with them through empathy and trust
Develop strategies for building resilience and motivation to keep going when things are difficult to achieve
Who Should Attend The Agile Change Management Certification Program?
This Program will benefit anyone who has to plan, manage, and participate in creating change at work.
It does not assume any prior knowledge of change management or agile approaches – so is suitable for all.
The Program will support managers and team leaders who need to change ways of working in there area of responsibility, and ensure that all those affected understand the changes and are adopting them as the new norm.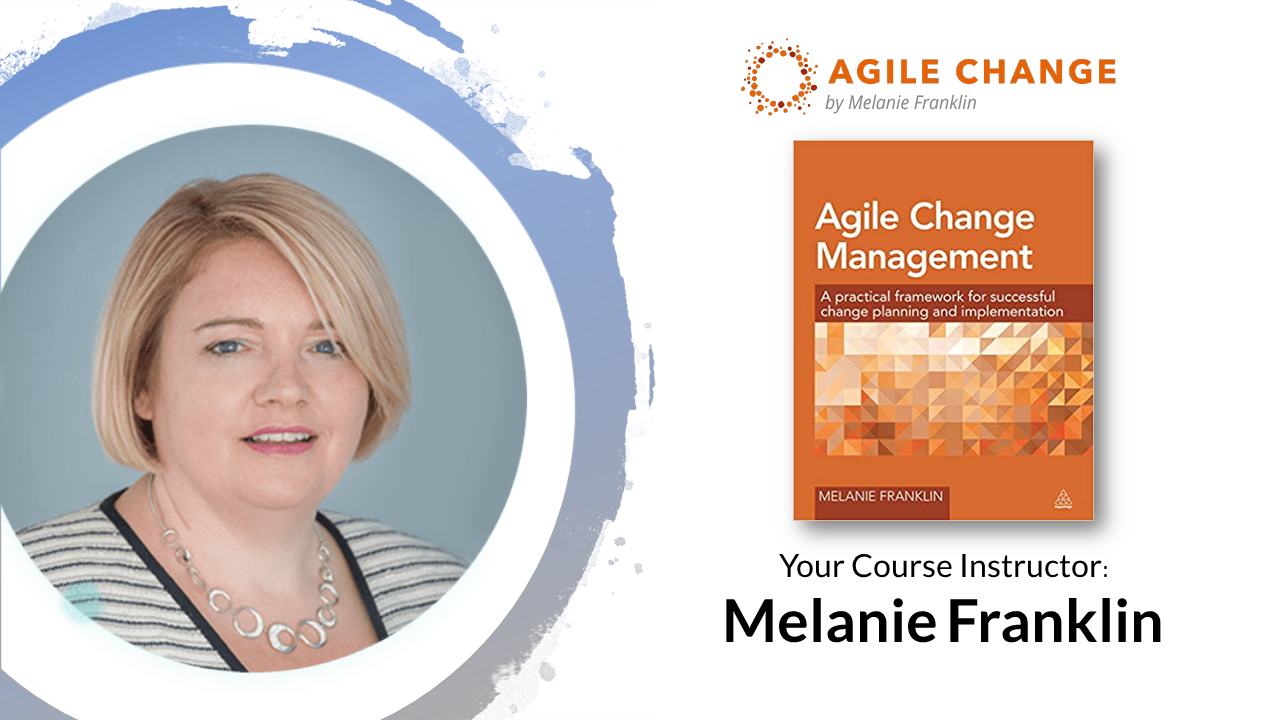 You Will Learn From A Recognized And Certified Authority And APMG Practitioner In Agile Change Management
Melanie Franklin, Director of Agile Change Management Limited and author of Agile Change Management: A Practical Framework for Successful Change Planning and Implementation (Amazon), takes a very practical approach to change, program, and project management with priority on the realization of planned benefits, working closely with clients to ensure that the desire to implement best practice does not result in bureaucracy for its own sake.
Her solutions are based on sound practical advice and experience with guidance on how it is likely to be received by staff, how resistance to change can be overcome, and how stakeholders can be engaged from the outset.
Melanie has a reputation for delivering complex information with humor and passion. Drawing on her wealth of practical experience to illustrate concepts, she engages audiences in lively debates on advantages and disadvantages of each approach.
In addition to her work with Agile Change Management Limited, Melanie is also Co-Chair of the Change Management Institute UK (since 2014) and Chief Examiner and Scheme Owner for Agile Change Agent Qualification with APMG International (since 2019).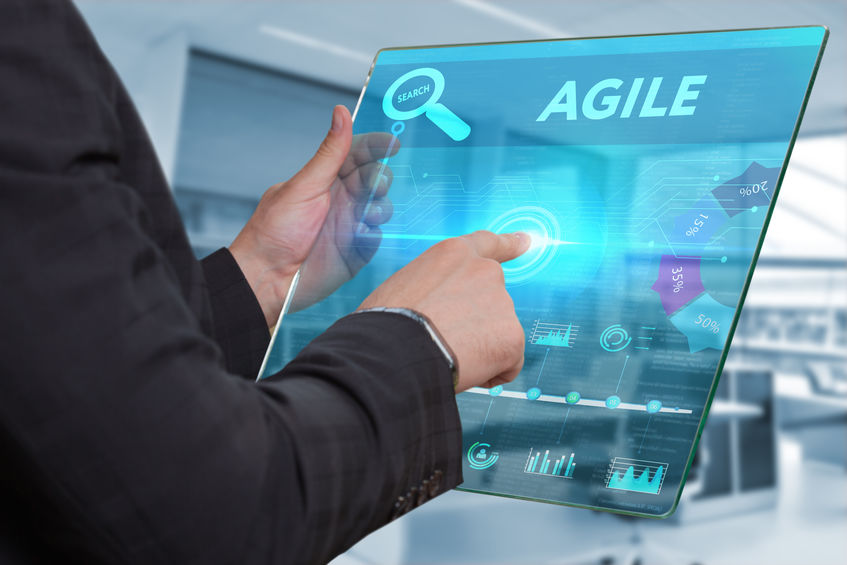 Here's How The Agile Change Management Certification Program Works
This Program is based upon Melanie's successful book and is divided into 4 parts that reflect the chapters in the book and enable you to master the concepts quickly:
Concepts and roadmap
Business need
Relationship building
Environment
It is a very hands-on course full of opportunities to "see, do, learn".
The emphasis is on building capability using pre-prepared checklists, questionnaires, and models that can be tailored to the context and content of whatever change you are involved in.
It takes place March 27th & 28th, and consists of live training sessions that run from 10:00 AM until 4:30 PM EST (with generous breaks) each day. On the second day, there is a 45-minute Certification Examination that begins at 5:15 PM EST.
Put together, this Agile Change Management Certification Program will prove highly useful as you support your organizational change efforts, and support employees in their successful navigation of your changes.
Due To The Nature Of This, Only The First 16 Will Be Accepted – Here's What You Gain When You Get Started Today
When you enroll in the Agile Change Management Certification Program now, you'll enjoy:
Instant access to the Members' Area – here you will find a detailed Program syllabus that lays out all you will receive so you can already begin to see yourself powerfully mastering this material
Two days of  LIVE interactive training – this is also your opportunity to gain support and get answers to the questions that naturally arise as you master and apply the material to your own unique situation
APMG Certification – once you complete the Certification Examination, this will be a powerful credential, accredited by one of the world's foremost professional certification organizations, that will raise your market value in the Change Management industry!
The Agile Change Management Certification Program is available for a strictly limited time, and only for sixteen (16) people, for just $1195 USD.
As soon as you complete your secure payment online, you will set up your username and password for instant access to the syllabus and to be informed of your unique, personal live-attendance links when they are generated.