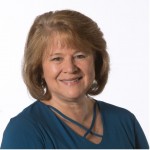 About
Carol Feinberg
Carol is a strategic communications leader with a deep understanding of how to align business objectives with actionable employee engagement programs, change management and leadership initiatives. She has worked on a variety of organizational transformations such as mergers & acquisitions, workplace and leadership restructuring, HR harmonization, process improvements and more for global healthcare and life science companies.
Change programs Carol led have resulted in greater staff retention during a large acquisition, and a 93% engagement score from employees during a workplace transformation. She is a certified change practitioner and developer of an innovative change diagnostic.
Carol is passionate about weaving change-readiness into employee experiences and company cultures to equip teams to take on challenges with a growth and learning mindset for ultimate success. She has been a communications and change consultant for almost two decades, joining Vitiello Communications Group in 2006, then The Creative Engagement Group.