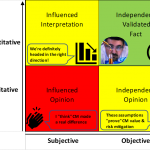 About
Syed Mukhtar, Mark Stanley, Adriaan Van Marle, John Fraser
Syed Mukhtar, PhD, CITP, PMP, CCMP, BCS Fellow
Syed spent 20 years as a management consultant with the Big 4 consulting firms leading large scale transformation programs prior to joining Saudi Aramco as an Organization Advisor and Change Management Specialist. He holds a doctorate in Artificial Intelligence and has a keen interest in talent development. . .
Mark Stanley, PMP, CCMP
Mark is a seasoned large scale operational transformational consultant, specializing in strategic operating designs. His Ph.D. study targeted change management with new technology introduction. . .
Adriaan Van Marle, UXC, PSU, UXPA
Adriaan is recognized as an accomplished user experience (UX) architect with a background in human-computer interaction, cognitive psychology, and design pedagogy. He is a passionate advocate of user-centered design and has been instrumental in establishing a UX function at Saudi Aramco. . .
John Fraser
John has broad experience of leading and supporting large scale transformation programs in Defense (Submarines), Telecommunications and Oil & Gas. He has authored a number of papers and articles that have been published in various peer reviewed journals and newspapers.