Podcast: Play in new window | Download
Subscribe: Apple Podcasts | Google Podcasts | RSS
In their book Beyond Digital: How Great Leaders Transform Their Organizations and Shape the Future, PwC partners Paul Leinwand and Matt Mani posit that digitization is not enough to be a winner in the future; at best, it will allow you to continue playing. Through their work with global organizations, they have identified seven strategies that are key to gaining and maintaining competitive advantage. They draw on the experience of companies as diverse as Hitachi, Eli Lilly, Adobe, and Spanish multinational retailer Inditex to illustrate what is required to go "beyond digital."
Listen and get Paul Leinwand's answers to questions such as:
An important premise of your book is that organizations can shape their future. In fact, your first chapter is "Shape Your Future," and you begin the chapter with a quote from Nobel Prinze-winning physicist Dennis Gabor, The future cannot be predicted, but futures can be invented. You state at the outset that "the nature of competitive advantage has shifted—and that being digital is not enough." What are some of the indicators you see that digitization is necessary but not sufficient for competitive advantage in the future?
For those of us in professions such as change management where digitization is just beginning to touch the edges of our practice, do you see the need for focusing on "both/and," a digitization strategy and a strategy to go beyond digitization?
For our listeners who are not familiar with ESG, could you tell us what you mean?
Would you provide just a brief summary of your seven strategies for going beyond digitization?
We could spend days exploring these strategies, but for today we are only going to dive into a few.
Your second strategy is "embrace and create value via ecosystems." Would you describe what you mean by this in more detail, provide us with an example of an ecosystem, and share how it adds competitive advantage?
Building a system of privileged insight with your customers, your third strategy, calls for a very different relationship with customers. Likewise, ecosystems, which we just discussed, don't grow in traditional vendor relationships. How do you see inter-organizational and organization-customer relationships shifting in the future?
Throughout your strategies, I see elements that are prescient given the uncertainties resulting from the Covid pandemic and the subsequent and ongoing Great Resignation. These include aspects of "reinvent the social contract with your people, "disrupt your own leadership approach," and "make your organization outcome-oriented." Each of these requires a major shift in mindsets and behaviors. As change practitioners, we know that culture change of this scale is among the least successful types of change. What do you see as the future for organizations that are unable or unwilling to make these changes?
About Paul Leinwand:
Paul Leinwand is the global managing director for capabilities-driven strategy and growth with Strategy&, PwC's global strategy consulting business.  He is a principal with PwC US. Paul advises boards and management teams on the topics of strategy, growth, and capability building, with a focus on consumer products and healthcare. He is co-author of three books, Strategy That Works: How Winning Companies Close the Strategy-to-Execution Gap (Harvard Business Review Press, 2016), The Essential Advantage: How to Win with a Capabilities-Driven Strategy (Harvard Business Review Press, 2010) and Cut Costs and Grow Stronger (Harvard Business Review Press, 2009), and writes regularly for Harvard Business Review, strategy+business and other publications.
New episodes of the Change Management Review™ Podcast are announced in the Change Management Weekly, our digest of actionable insights for change delivered to your Inbox every Tuesday. To claim your free subscription, click here: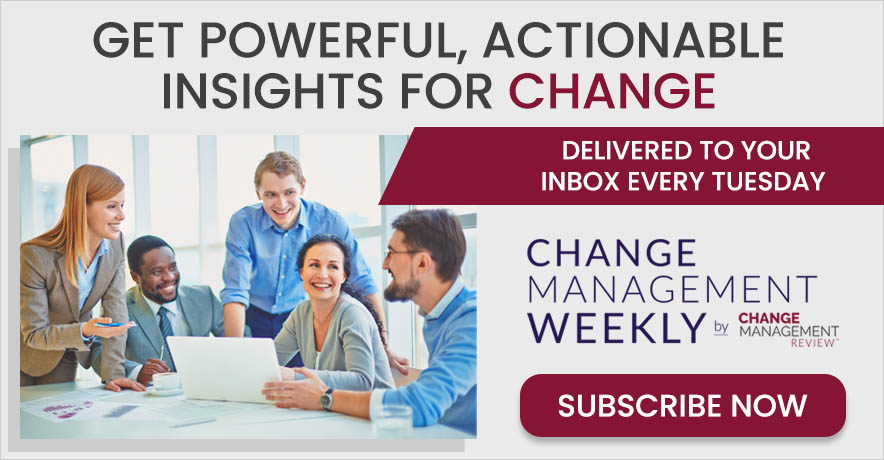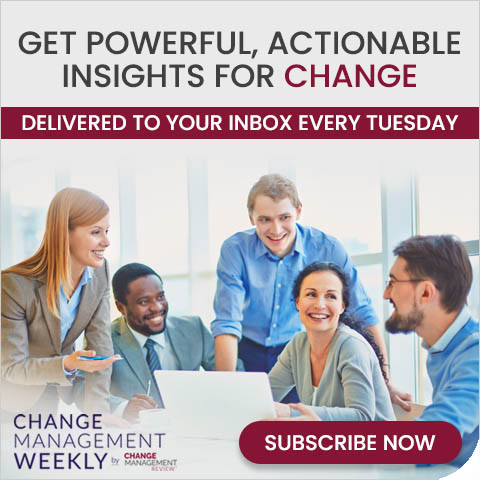 Share With Your Colleagues