Our July 2022 Case Study asks the question, "How does a global business – Edwina (Ed) Pike refers to them as "the Mother Ship" – acquire a 50-employee startup and grow them into a successful part of the enterprise without eating them up?"
There are advantages to both the Mother Ship and the startup if the change management strategy is successful.
And as anyone who has ever worked in the world of mergers and acquisitions knows, bigger organizations consume the smaller ones that they acquire on a daily basis.
Being able to successfully deliver on the promised benefits of such an acquisition is an accomplishment any change management practitioner or change leader would be proud of.
If you know Ed, you know she is an innovator, so put your thinking caps on for this one!
During this Change Management Case Study Practicum, you will experience:
The opportunity to challenge yourself to consider your own approach to addressing a significant change management situation.
Working in collaboration, via breakout rooms, with other change professionals to develop a shared approach to the challenge
The insights of a senior change practitioner on how they addressed this situation and what the results were
And much, much more!
New resources for practitioners, as they are added to our website, are announced in the Change Management Weekly, our digest of actionable insights for change delivered to your Inbox every Tuesday. To claim your free subscription, click here: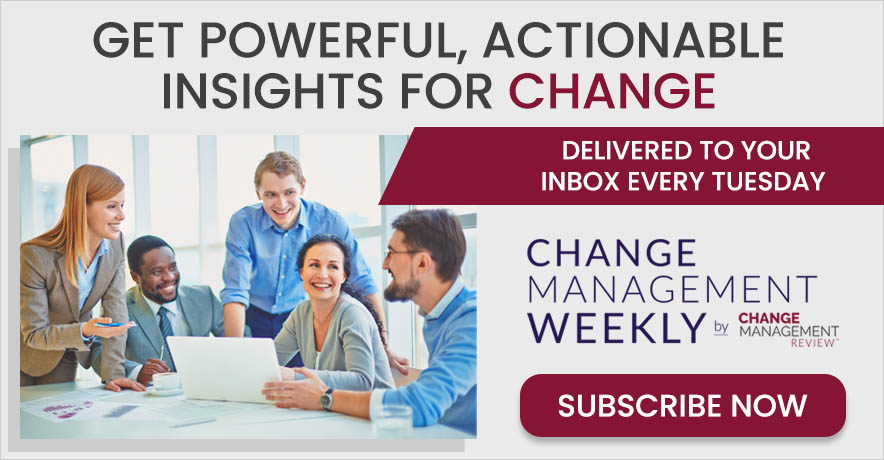 Share With Your Colleagues