Our May 2022 Case Study involves two of three integrated transformations in a regional healthcare provider.
Prior to the transformations, 2,500 users in five distributed call centers were required to use multiple different platforms for each incoming call.
The organization undertook three transformations: a new single-platform for servicing all incoming calls, learning how to use that new platform, and a new approach to learning and development in the delivery of that training.
Our case will not look at the technology transformation; it will address the training of 2,500 users along with the development and application of the totally new learning and development model.
Once you register for the case study, you will receive access to a PDF that describes the client organization, the change initiative, the sponsor of the two transformations the case is addressing, your role as the lead change practitioner, and the timeframe for the engagement.
You will also receive a video with Managing Editor Brian Gorman discussing the case in more detail with Meg Newhouse, CEO and Co-Founder of Inspirant Group.
During this Change Management Case Study Practicum, you will experience:
The opportunity to challenge yourself to consider your own approach to addressing a significant change management situation.
Working in collaboration, via breakout rooms, with other change professionals to develop a shared approach to the challenge
The insights of a senior change practitioner on how she addressed this situation and what the results were
And much, much more!
New resources for practitioners, as they are added to our website, are announced in the Change Management Weekly, our digest of actionable insights for change delivered to your Inbox every Tuesday. To claim your free subscription, click here: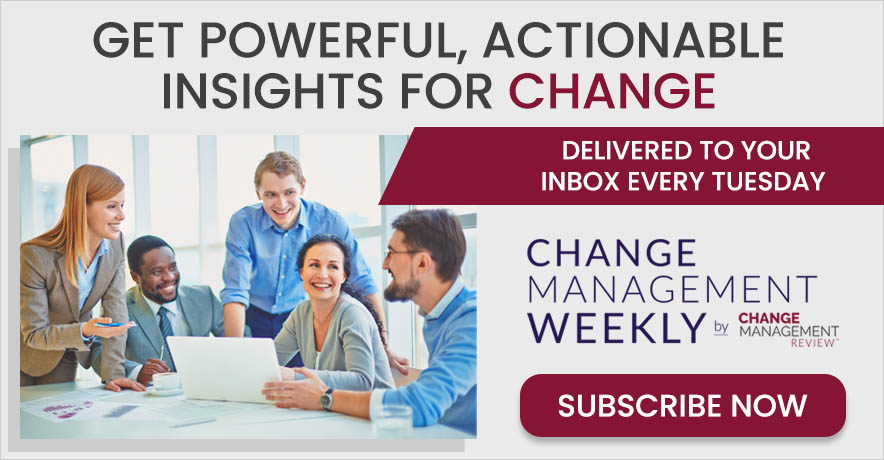 Share With Your Colleagues