We all know change can be tough – people stop change.
As Roger Enrico famously said when he was CEO of PepsiCo
"The soft stuff is always harder than the hard stuff".
Nevertheless, people have to deliver change. There is no other way. We can wrap our change work up in all sorts of processes and controls, governance and technology, but at the end of a very long day change will only ever be delivered by people.
Unfortunately, everyone involved in change is human and we know that people have egos, personalities, preferences and desires. Inconvenient perhaps, but all very well-known.
There are a multitude of things we do that increase the probability of success, but in this short article I wanted to focus only on the change makers.
Whether the change makers are the leaders, project and programme managers, technicians, communications specialists, or business experts, they need to work well together.  An effective team of change makers, whatever their backgrounds, experience and role, will massively increase the chances of successful change. Game-changing transformational change requires the thinking, innovations and hard work of game-changing people, so how do we harness people in an intelligent way in order to deliver that elusive transformation?
The five roles
Research by Nathan Ott and Dr John Mervyn-Smith from The GC Index and Professor Adrian Furnham of University College London concluded that for a game-changing team to exist there are five critical roles necessary.
The Game Changer – Transforms the Future, all about the ideas
The Strategist – Maps the future, filters, decides and plans
The Implementer – Builds the future, developing solutions
The Polisher – Creates a future to be proud of, refining and standardising
The Play Maker – Orchestrates the future, pulling the resources together and motivating for action
If you have great ideas, they make strategic sense, and are implemented to a high-quality, then game-changing change is achievable. Of course, this doesn't mean you need five people occupying five specific roles in order to achieve anything meaningful, but it does mean that the five roles are required in respect of team members' strengths and abilities.
The Change Maker Profile
At The Change Maker Group we have been working with The GC Index to create The Change Maker ProfileTM powered by The GC Index®. The Change Maker Profile is a language and framework that measures how individuals can make a change-making impact inside their organisations, and provides a lexicon to support and develop game-changing teams.
What is it all about?
In essence, The Change Maker Profile is a measure of proclivity – natural aptitudes and inclinations – to make the greatest impact. At a personal level the profile helps people understand their actual contribution and the potential in a role, within a team or organisation, and also in life and the world around.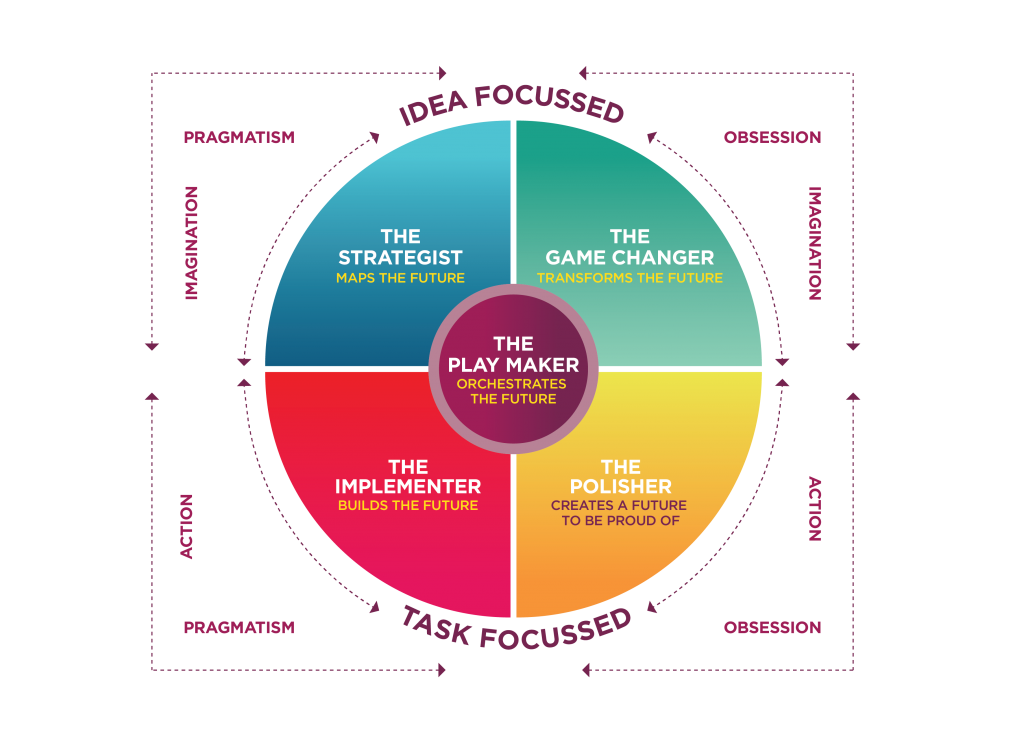 In the figure above you can see that the Game Changer and Strategist are about establishing the ideas and making them real and implementable – balancing obsession with pragmatism, but having the imagination necessary. Implementers will take the strategy and deliver it with their aptitude for pragmatic action. However we need to make sure that whatever is implemented is as good as it can be – which is where people with "Polisher" proclivities come in, being obsessed about high-quality delivery. Pulling it all together is The Play Maker – strong play makers tend to help the team coalesce, work together harmoniously, and deliver great things. That is not to say that play makers are ever a pushover.
There is a great story where a global telecoms organisation was worried that nothing ever came out of an innovation team. It turned out that the majority of people in the team had principally "game changer" proclivities, so of course the preference was to idea generation rather than implementation. Easily fixed with a few additional people, personal development, training and coaching.
Two brief examples
The Change Maker Profile is a practical framework.  Whilst we need the five roles for a game-changing and change-making team to exist, we all demonstrate a range of proclivities.
Some people exhibit one primary proclivity supported by others as in this example – this person is a definite game changer with a maximum score on the "game changer" role, but supports that with less-pronounced strengths as a strategist, implementer and polisher. When reviewing his profile a key question I asked him to contemplate was…you might be able to have great ideas and get them implemented, but with your very low play maker score do you take the team with you?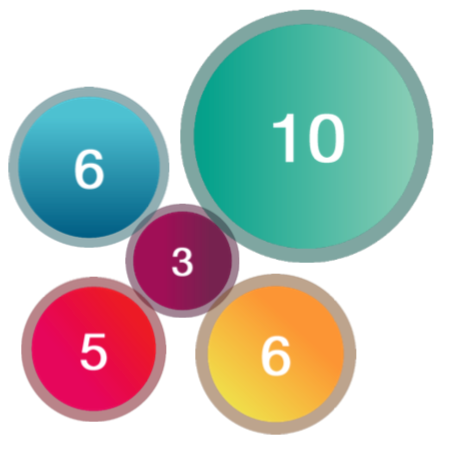 The second example is different. With these scores the profile shows someone who is a strategist/play maker, but is comfortable with and displays strengths in all of the other roles. This is likely to be "typical" of the profile of a senior partner in a consulting firm or a CEO in a large business, where they are great at bringing the team together to get things done, but also bring a lot of other personal strengths.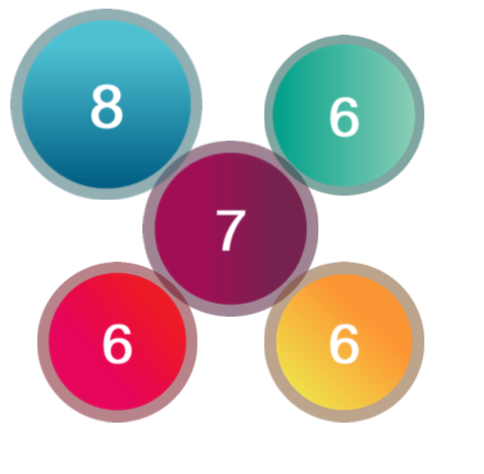 The last part of the story is that the profiles are for two partners in a business.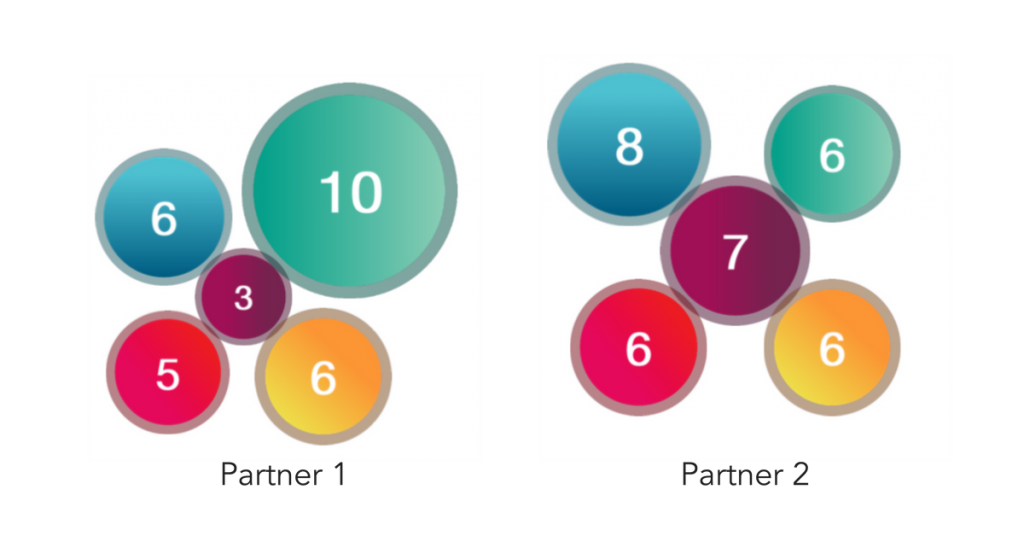 When I discussed the profiles with the partners jointly, putting them alongside each other helped raise further questions, including;
Do we need a third partner? My answer was that they have a great mix of proclivities across the five roles, and they need to work out how to best work together on that basis. They don't need anyone else unless they have capacity issues.
How do we focus on the activities necessary to develop our business? I suggested that if the two partners are to settle into "traditional" roles the first partner might focus on business development and the second is the CEO and specifically concentrates on business delivery.
Conclusion
The five roles needed for a game-changing team to exist have developed as a framework for change makers. Once people have their Change Maker Profile it is normal for them to discuss their natural proclivities openly, and draw attention to proclivities that are insufficiently present in their team.
Everyone can be a change maker, it is just that we are all different in what we bring to change. Drawing together people's strengths in a structured way, and developing those people, drives delivery of real change.
New articles that we post to our blog are announced in the Change Management Weekly, our digest of actionable insights for change delivered to your Inbox every Tuesday. To claim your free subscription, click here: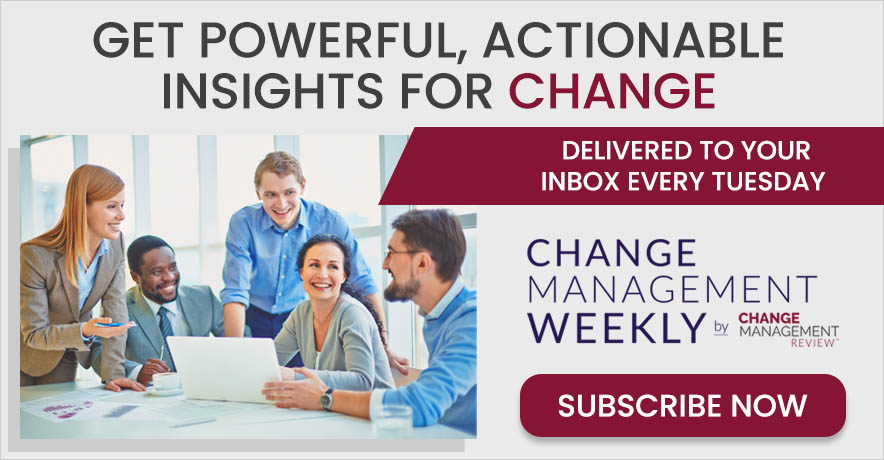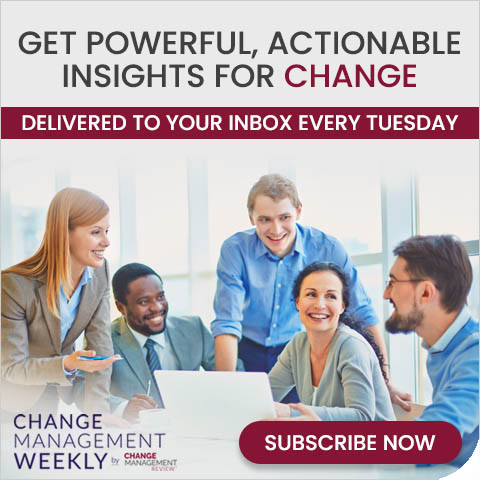 Share With Your Colleagues