In his TED talk Technology Disruption Meets the Change Monster. Who Wins?, Patrick Forth describes the growth associated with "the digital ecosystem,' and explains how technology is driving disruption, and offering opportunity. As change practitioners, we often discuss the fact that change volume, complexity, and momentum are all continuing to escalate. Forth makes the case that technology has "changed the clock speed" from linear to exponential.
As he sees it, technology disruption is the irresistible force, and the inability of large companies to change quickly enough is the change monster. His belief is that the current high failure rate of large change initiatives will only grow larger with the exponential growth of digital disruption. Among the change challenges he cites:
Leaders tend to make decisions based on experience; few leaders have experience with disruptive technology; and lack of experience drives risk averse behavior; learning through experience is "unconscious learning"
Organizational inertia; organizations reward delivery of results today more than they reward preparing for the delivery of results tomorrow; this limits growth and change
"What do you need to do to make sure your company is not the Kodak or the Encyclopedia Britannica of the future?"  
Leadership: We need to challenge leadership's approach to learning through experience; add digital natives at the leadership level of organizations
Skills: Organizations need to make a massive change in the skill sets of their people; they need to put digital and data at the heart of their operating model
Change Management: Organizations need to strengthen their capability to make change happen; in the future, competitive advantage will mean the speed and ability of an organization to effectively change
"Will you be able to change your organization's clock speed from linear to exponential, or will you be devoured by the change monster."
How prepared are you, your team, and your organization to meet this challenge?
New articles that we post to our blog are announced in the Change Management Weekly, our digest of actionable insights for change delivered to your Inbox every Tuesday. To claim your free subscription, click here: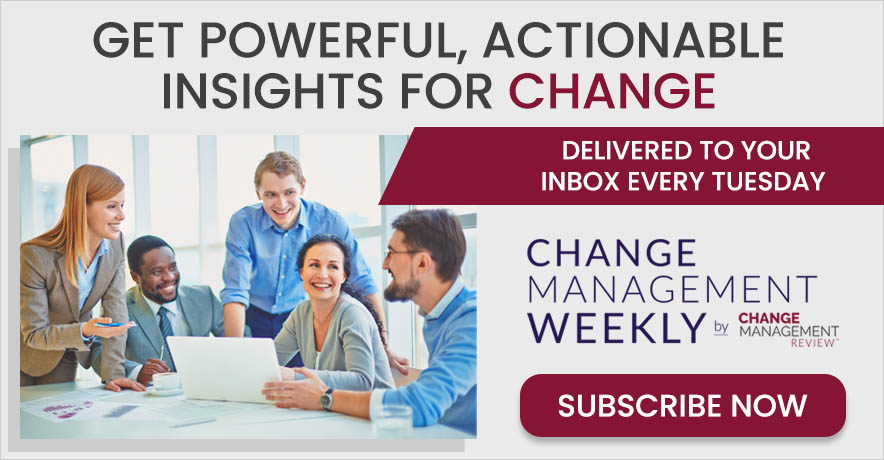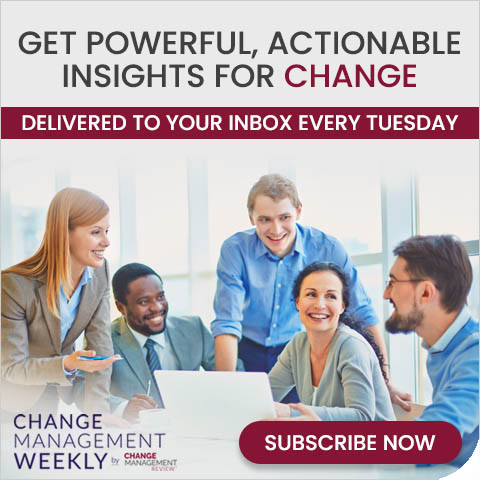 Share With Your Colleagues