Podcast: Play in new window | Download
Subscribe: Apple Podcasts | Google Podcasts | RSS
Summary:
In this episode of the Change Management Review™ Podcast, Theresa Moulton interviews change practitioner, change management talent matchmaker, and network weaver, Dan Olson. He was the chief instigator of the Minnesota Change Management Network, as well as the co-founder of STAR Collaborative, a professional services staffing firm with specialties in project and change management. Recently, Dan has launched ChangeGuild, a consultancy at the forefront of organizational Change Management and a driver of the Twin Cities change management ecosystem.
In this fast-paced interview, Dan shares insights based on his experiences in working with all levels of change interventions – from one-on-one leadership coaching to massive global deployments. His message of 'change how you change' is extremely timely and relevant in today's VUCA (volatility, uncertainty, complexity and ambiguity) world.
Questions Asked:
How did you get into the field of change management?
What topic or topics do you think are most relevant to change management professionals today?
Do companies really have a full view of all the projects and changes that are going on?
Why do you think that a change management professional should know about the future of change management?
What is it about Agile that you think is most important for change management professionals and why?
What practices have you seen in Change Management that just flat-out don't work anymore?
If you could give one piece of advice to a newcomer to the change management field, what would it be?
New episodes of the Change Management Review™ Podcast are announced in the Change Management Weekly, our digest of actionable insights for change delivered to your Inbox every Tuesday. To claim your free subscription, click here: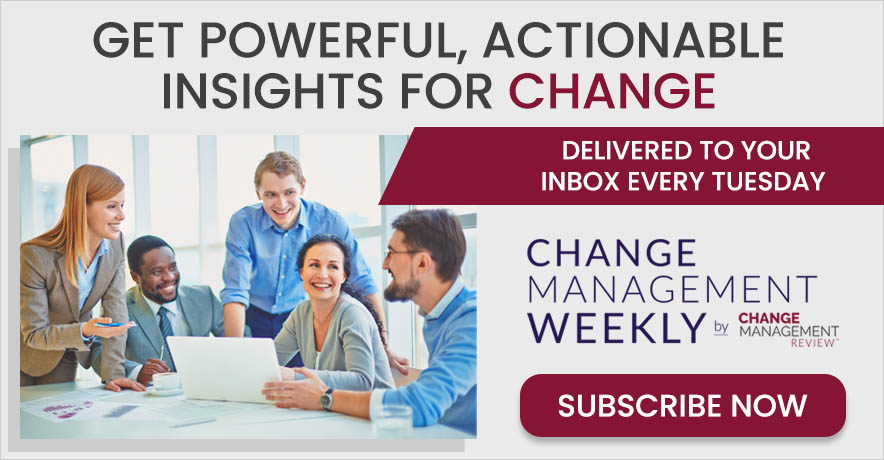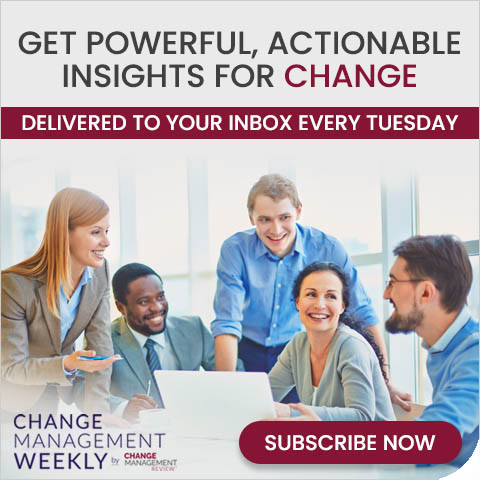 Share With Your Colleagues