Podcast: Play in new window | Download
Subscribe: Apple Podcasts | Google Podcasts | RSS
In this podcast, Change Management Review Editor-In-Chief Theresa Moulton interviews Dana Houston Jackson, Lead Principal Change Advisor at 1898 & Co., the consulting and technology arm of Burns & McDonnell. She specializes in simplifying the complex and improving adoption and usage in order to achieve full business value. Dana is a straight-shooter, New Thought thinker, rebel leader with a box-poking career spanning 25+ years in Org Development, Project and (People) Change Management amongst multiple industries: energy, utilities, government, technology, construction, non-profit, manufacturing, and academia.
In this revealing, information-rich interview, Dana shows us how, with Change Fatigue real and very alive, "transformation" is not a word anyone wants to hear these days – with practical and applicable steps to create the right mindset in self and others despite it all right now. It includes a few pages from the Agile framework, the Japanese art and Philosophy of Kintsugi, and much more.
You will get Dana's answers to questions like:
Why You talk about Transformation being a no-no word in 2021, can you tell me why?
You mentioned Change Saturation, how it's broken down, the indicators, and more importantly – what we can do about it.
I heard you had some lessons we can take from the Agile playbook and bring into our every-day thought process –what sort of lessons did you have in mind?
What is this Kintsugi and how would we apply this philosophy in change?
Looking at the basic-basic root cause behind upsets with any change – you had 2 things we could adjust to help reduce the pain from change. What are those?
From one Thinker of New Thought to another – how do we help our people and groups up above that mindset line that gives us that success we are looking for right now?
What do we need to know about managing our 2021 Portfolio of change work?
New episodes of the Change Management Review™ Podcast are announced in the Change Management Weekly, our digest of actionable insights for change delivered to your Inbox every Tuesday. To claim your free subscription, click here: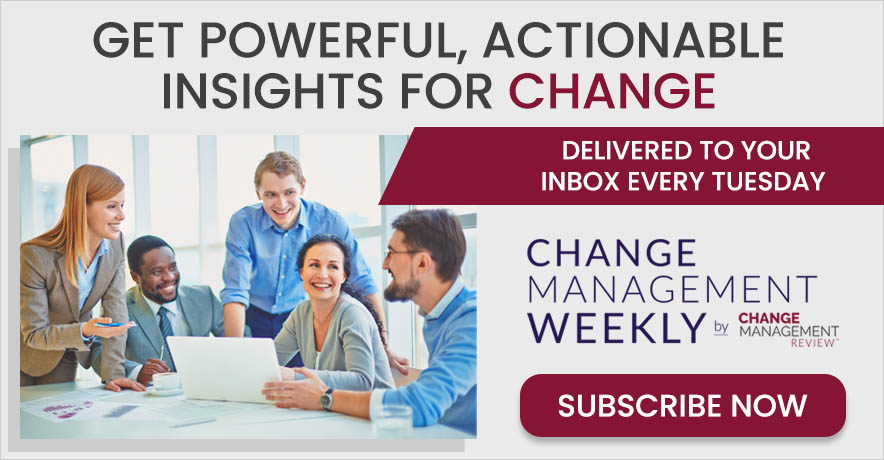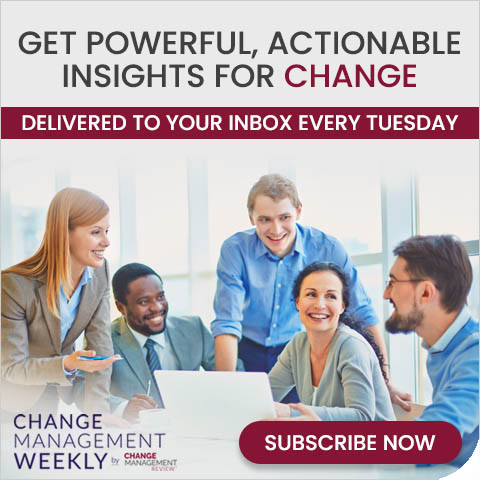 Share With Your Colleagues