Podcast: Play in new window | Download
Subscribe: Apple Podcasts | Google Podcasts | RSS
In this episode of the Change Management Review™ Podcast, Theresa Moulton interviews Braden Kelley, author of Stoking Your Innovation Bonfire, Charting Change, and the Charting Change Workbook. He is a popular keynote speaker, workshop facilitator, and thought leader on the topics of continuous innovation and change, who works with clients to create innovative strategies, digital transformations, and increased organizational agility.
In this information-packed interview, Braden reveals key lessons from the Change Planning Toolkit™ curriculum, including examples from his work in the field that focus on finding out what's hard about change, then helping make it easier for the folks involved.
Questions Asked:
How did you become interested in change management?
How did you decide to write your books, Charting Change and the Charting Change Workbook?
What are some of the "a-ha"s that people will discover from reading your book, Charting Change?
How did you come up with the Change Planning canvas?
What is the difference between your toolkit and a change management methodology?
When we previously spoke, you mentioned that much of your book was centered on the idea of finding out what was hard for people to do and then helping them to make it easier. Can you share some specific examples here?
What would be the one piece of advice that you would give to folks who are just learning to use some of the change management tools you work with in your books?
New episodes of the Change Management Review™ Podcast are announced in the Change Management Weekly, our digest of actionable insights for change delivered to your Inbox every Tuesday. To claim your free subscription, click here: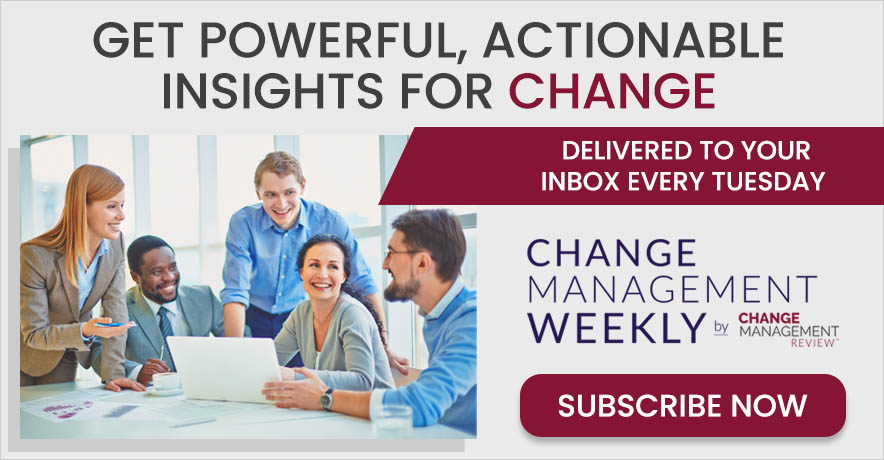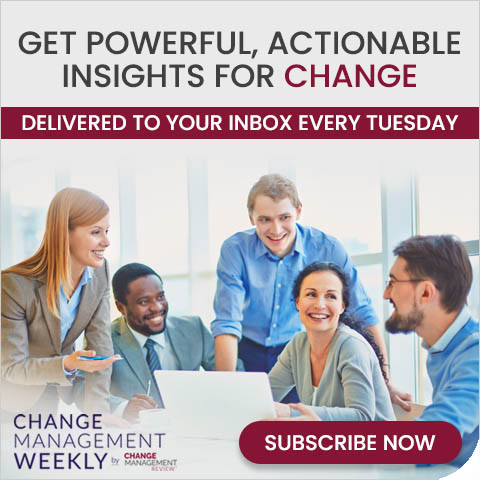 Share With Your Colleagues