Podcast: Play in new window | Download
Subscribe: Apple Podcasts | Google Podcasts | RSS
Summary:
In this episode of the Change Management Review™ "From the Field" Series, Managing Editor Brian Gorman interviews Jessica Bronzert. As CEO of The Sparks Group, Jessica focuses on Executive Coaching & Transformational Change for Organizations, Teams and Individuals seeking change that makes a difference to them and in the world. She work with organizations that are growing and changing—finding themselves in a place where business as usual is no longer enough.
In this brief, information-rich interview, Jessica focuses on the key distinction between a "consultant" and a "coach" – highlighting the challenges a change practitioner faces when wanting to coach and the skills a change practitioner needs to have in order to be successful on this path.
Questions Asked
What are the primary differences between consulting and coaching?
How is coaching different than therapy?
When is coaching more effective than consulting when working with a client?
How do you bring together the roles of change coach and change consultant/practitioner?
What challenges does the change practitioner face when wanting to coach?
What are some of the fundamental coaching skills a change practitioner needs to know?
What is important to do prior to bringing coaching to your change management practice?
New episodes of the Change Management Review™ Podcast are announced in the Change Management Weekly, our digest of actionable insights for change delivered to your Inbox every Tuesday. To claim your free subscription, click here: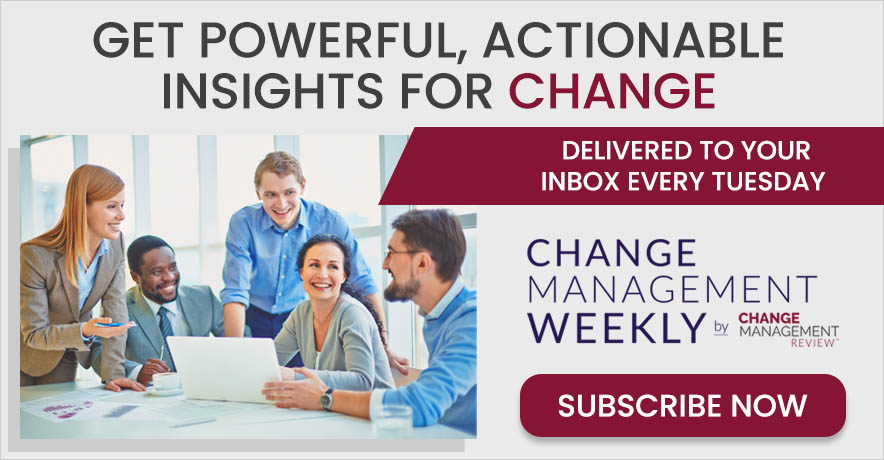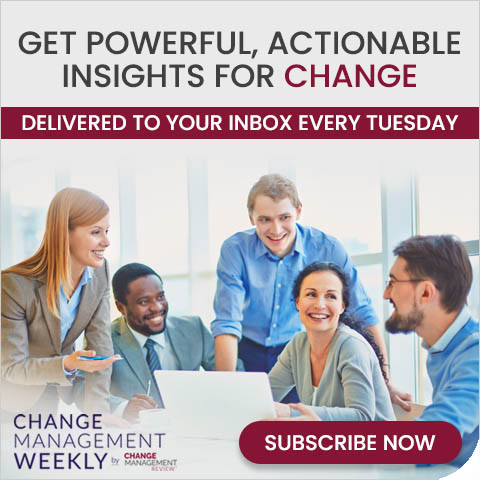 Share With Your Colleagues