Are You Ready To Successfully Manage And Lead Change By Getting The Sponsorship And Support You Need – Especially When The "Unexpected" Happens?

There is a missing "puzzle piece" that rarely appears in the conversation about effectively leading and managing change.
Yet, it forms the bedrock foundation of a successful change management initiative by being there – or leads to failure when it's missing.
A 2018 study by the Human Capital Institute (HCI) and the International Coach Federation (ICF) clearly found that while used considerably less often in support of change initiatives than training, coaching makes a significantly greater contribution to change success.
Having change management coaching skills in place opens the channels of communication, and gets you the support you need, to be successful in your work.
What happens when this is missing?
This can be summed up by asking and answering one question:
Have You Ever Experienced the "Finger of Blame"?

As a Change Management practitioner and leader, your clients look to you for answers and solutions.
When they don't feel they get the answers they need or their problems solved the way they hoped, on the timetable they were hoping for (or convinced themselves was possible without fully understanding the situation), who is to "blame"?
Perhaps you have experienced this "finger of blame" pointed at you and/or your change team when a change goes wrong, in their view.
This can happen even when they recognize new problems representing the "unforeseens" that nobody, including you, could have anticipated when you planned the project.
While this can happen because your counsel was flawed – we all make mistakes – it is also likely that "blame" comes your way when a sponsor fails to heed your best advice.
They may fail to heed your advice because, up until now, their worldview has not shown them they can – or should – trust you.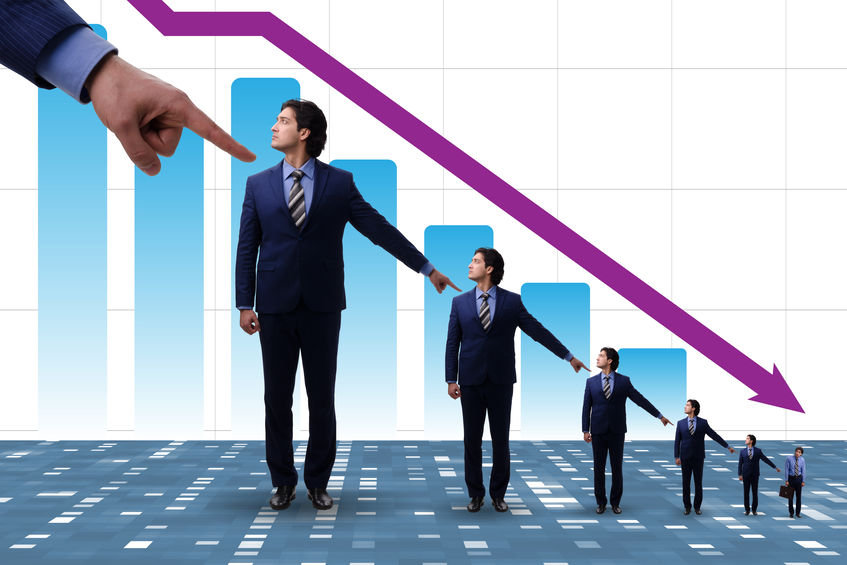 Where Does The Needed "Trust" Come From?

The one tool that is missing from most change practitioners' and leaders' toolkits, and one that can help you step back from the "finger of blame," is change management coaching.
When done well, coaching results in your client owning the answer – and knowing that they do.
Once this shift occurs, your client (whether that be an organization you contract for, or the senior executive you're reporting to, or both) becomes your partner in change.
As a result, they will stand beside you and walk with you through the seemingly inevitable minefields, confusion, and "disasters" that emerge throughout the change management process…
…sometimes as an unforeseen consequence of the change process itself, when it reveals new issues and new layers to be resolved that were not visible when the original initiative was discussed and planned.
What Is A Change Management Coach?
Whether you are working from the outside with an organization and its leadership, or working from the inside as an employee of the organization, you become more effective with your expertise in change management coaching – and the people you serve will benefit more.
Now to go further:
Although the two words are often used interchangeably – and sometimes together in a phrase – coaching and consulting are fundamentally different at their roots.
As coaches we ask questions; this enables us to provide answers when acting as consultants.
Successful change management coaches know what to ask, how to ask – and build the foundation of trust that lets them ask.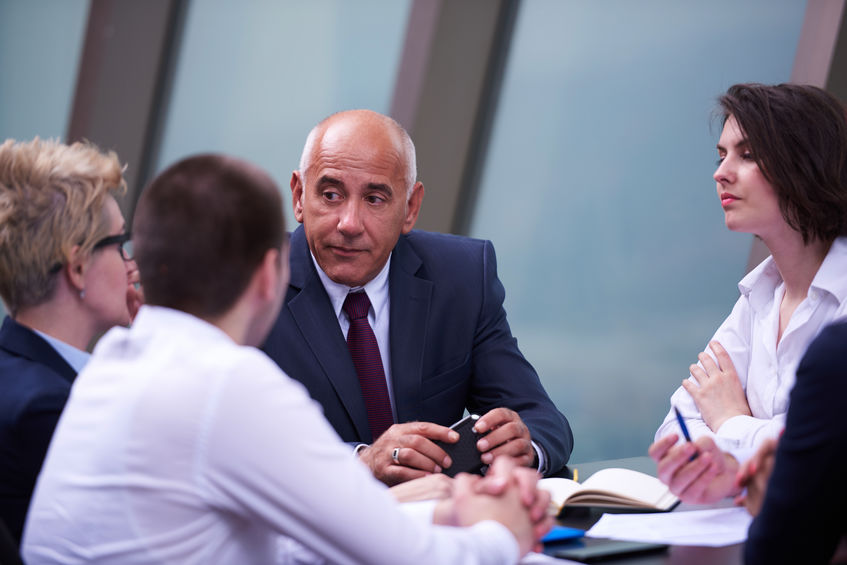 Good News – There's A Powerful Skill That Empowers You, As A Change Management Manager And Leader, To Effectively Manage The Rapids Of Change

Joining us in our upcoming Coaching Skills for Change Management Professionals Program means being able to better support critical change initiatives, co-create the relationships necessary for change to happen successfully, and communicate effectively in a way that cultivates learning and growth across the organization.
This Program is brought to you by Change Management Review™, and is part of our mission to deliver training courses and certificate programs that credentialize you in the eyes of your clients, your organizations, and the change management marketplace as someone they can trust and count on to move them forward and achieve their goals.
This is a very hands-on Program full of opportunities to get hands-on and gain support in real-time on your unique situations, as well as acquire new knowledge and capability at the end of the course, which will be recognized by your Change Management Coaching Skills Certificate.
You will be provided with a toolkit of techniques and will complete the Program with:
The distinction between the terms "therapy", "mentoring", and "consulting" – and how coaching is not only more effective in some situations, but also makes these other modalities possible in the first place
Core competencies, as identified by the International Coach Federation (ICF), that enable you to ask the questions needed to facilitate the change management coaching conversation
Understanding and mastery of the elements in change management coaching that can be among your greatest strengths as a practitioner and leader
Knowing and understanding your client through a variety of lenses, so that you become the "hero" and "sherpa" they depend on to make change happen in your organization
Identifying and cultivating your change management sponsors, overcoming the obstacles that get in the way of receiving this sponsorship – much of which can only happen when you utilize change management coaching
Integrating change management coaching into your practice through a variety (and combination) of modalities as you navigate the waters of change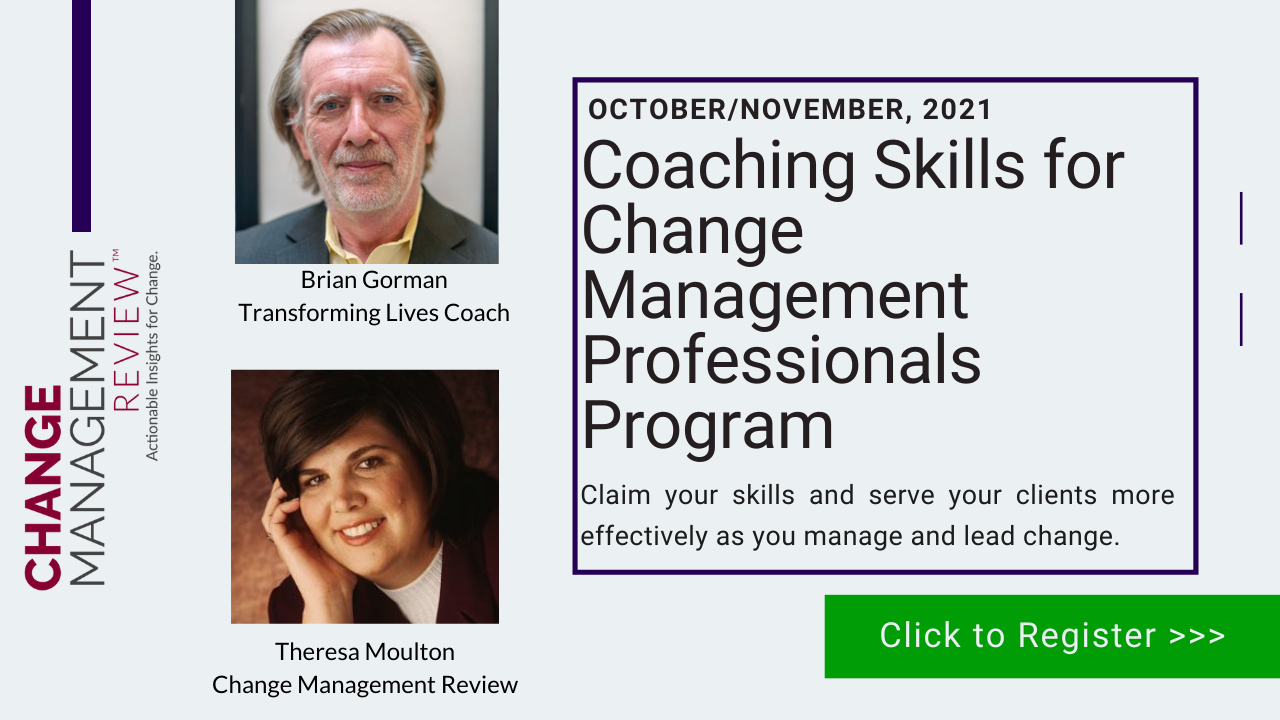 Change Management Coaching Is The Linchpin That Makes Your Work Possible In The First Place

Attaining your Change Management Coaching Skills Certificate means you will strengthen your success in three key areas:
Conversational Intelligence: Being able to do this spells the difference between getting no support at all (but the full "finger of blame"), vs. guiding your client from resisting your and your change to co-creating change with you.
Emotional Intelligence: Success as a change management comes down to relationships, and being able to handle interpersonal relationships with a variety of people across the entire scope of the organization empathetically and judiciously can spell the difference between success and failure.
Cultural Intelligence: Along with cultural sensitivity, this is critical to your success as a change management practitioner and leader – and can even enable you to succeed in the absence of knowledge about your client's culture.
Who Should Attend The Change Management Review™ Coaching Skills for Change Management Professionals Program?
This Program benefits change management coaches – both internal and external – who manage client and organizational relationships.
It does not assume that you adhere to any particular change management methodology or approach – actually, it's designed to make you much better at whatever methodologies or approaches you are currently using.
The Program supports you holistically in applying a range of concepts including neuroscience, developing trust, tackling and reframing difficult situations, managing tough conversations, coaching, team coaching, communication, engagement, and enlisting others to join you in supporting and championing your change initiative.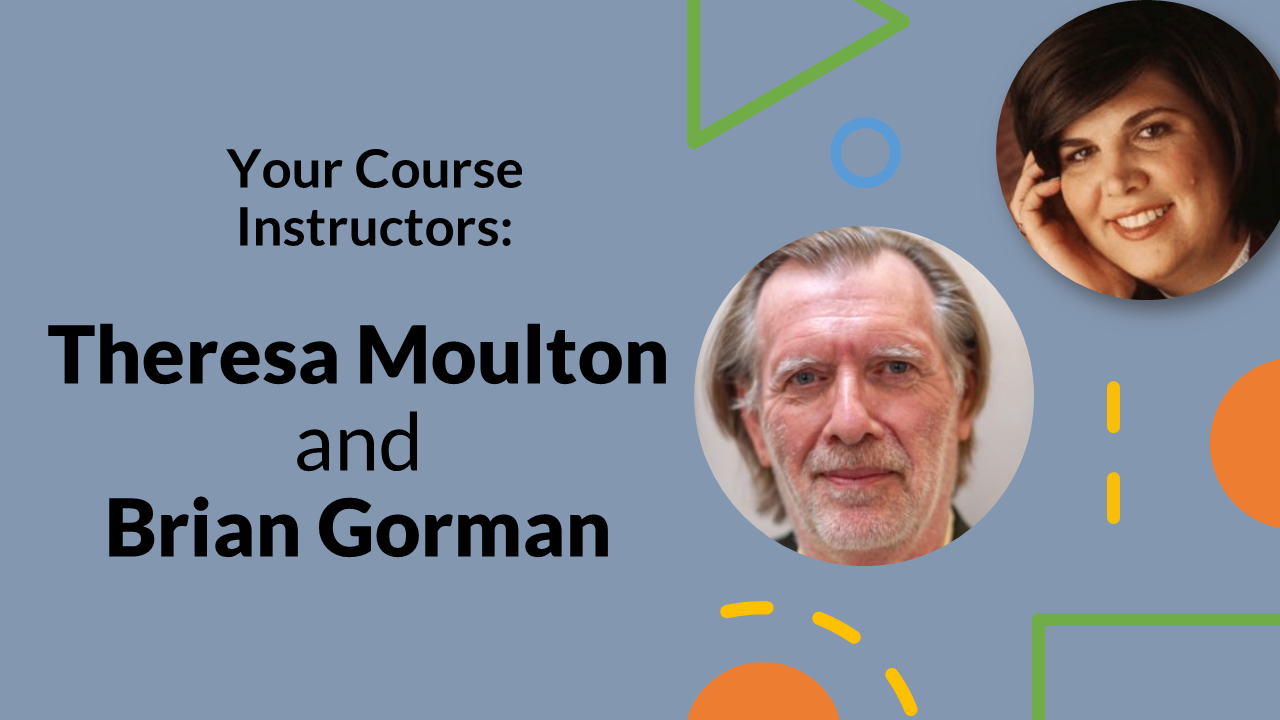 You Will Learn From Two Experienced Change Management Coaches With 65+ Years' Experience Serving Clients In A Wide Range of Industries

With more than 25 years of consulting, executive coaching, and business-building experience, Theresa Moulton, Editor-in-Chief of Change Management Review™, has been a guest lecturer and speaker at the IBM Center for Business Value, Babson College, the Organization Design Forum, NICSA, NEHRA, SHRM, and CFO Magazine – just to name a few.
As founder of Performance Change Initiatives, she helps clients realize their current or future investment in Change Management by creating Internal Change Management Functions and Change Centers of Excellence for organizations around the globe.
——
An ICF-certified coach, Brian Gorman, Managing Editor of Change Management Review™, has served as a consultant, line manager, mentor, and coach for more than 40 years, earning a reputation for helping others successfully implement their most difficult changes.
As founder of Transforming Lives Coaching, Brian considers it his role and responsibility as a coach to get you from where you are to where you want to be in the most effective way possible. He is trained to guide you on that journey and is continually updating his skills with ongoing coaching, supervision, and professional development.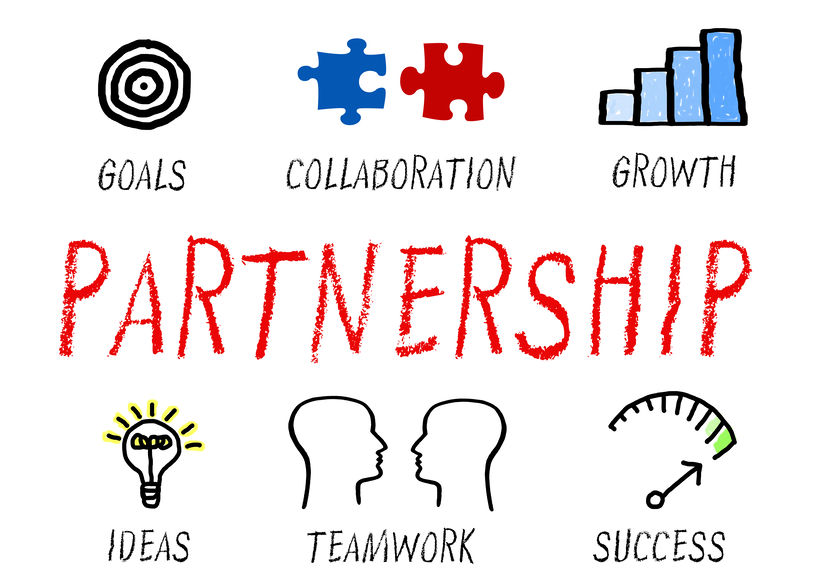 Here's How The Change Management Review™ Coaching Skills for Change Management Professionals Program Works
This Program is designed based on specific questions and requests we've received through questionnaires, surveys, and comments from participants in chat during our virtual events, as well as the feedback from our inaugural March/April 2021 class.
It is divided into 8 parts, on 8 different days, and reflects Theresa and Brian's expertise in these areas and enable you to master the following concepts quickly:
Developing a definition of "coaching" tailored to Change Management that begins with knowing that coaches have questions, not answers
Using the three forms of Intelligence to align yourself with your clients and sponsors so they join you in co-creating change
Becoming stronger in the areas of communication, engagement, and enrollment – along with how to overcome resistance and avoid the "finger of blame" along the way
Using coaching skills (through three modalities) to support your consulting skills while mastering your own strengths as a change management practitioner and leader
It is a very hands-on course full of opportunities to interact with the presenters and other participants, get answers to questions, and apply the curriculum to your own situations and opportunities as a practitioner and leader of change.
The Program takes a cumulative approach and gives you the opportunity to adapt, implement, and master the concepts in real-time, in stages, thus avoiding overwhelm or a sense of impossibility that might otherwise get in the way of your ultimate success.
This program will take place in October/November 2021 (exact dates TBD) – each day from 8:30 AM until 12:30 PM Eastern – and consists of live training sessions – the first sessions lays the groundwork, the following sessions hone in closely on specific skill-sets.
Put together, the Change Management Review™ Coaching Skills for Change Management Professionals Program will prove highly useful as you support your clients, organizations, and employees in their successful navigation of your changes.
Due To The Nature Of This, Only The First 20 Will Be Accepted – Here's What You Gain When You Get Started Today
When you enroll in the Change Management Review™ Coaching Skills for Change Management Professionals now, you'll enjoy:
Instant access to the Members' Area – here we will upload your handouts, tools, and other materials that will benefit you as you enjoy your journey through this Program – you will also have access to recordings of the sessions as they are completed
Eight days of  LIVE interactive training – this is also your opportunity to gain support and get answers to the questions that naturally arise as you master and apply the material to your own unique situation
A Certificate – once you complete the Certificate Program, this will be a powerful credential, backed by your instructors' 60+ years of experience and wisdom in the field, that will raise your market value in the Change Management industry!
The Change Management Review™ Coaching Skills for Change Management Professionals Program is available for a strictly limited time, and only for twenty (20) people, for just $895 USD.
As soon as you complete your secure payment online, you will set up your username and password for instant access to the syllabus and to be informed of your unique, personal live-attendance links when they are generated.