September 16, 23, 30 & October 7, 12, 21, and 28
Registration ends September 2nd

Effectively managing change is critical to career success, not to mention the health of your entire organization.
As a leader, you may have asked yourself:
What if you could dramatically increase the probability that your change initiatives will succeed, that your people will buy-into changes, and that your organization will obtain a return-on-investment?
What if you could teach yourself, your team members or your clients to become better change agents?
What if you could stop struggling with the rotating "Program of the Month", and see the changes your organization needs to make to survive and thrive actually take root?
Now you have an opportunity to become a subject matter expert in a powerful new system that will enable you to boost your own Change Intelligence® as well as the CQ® of those you lead, coach, and support!
New industry events for change management practitioners and leaders are announced in the Change Management Weekly, our digest of actionable insights for change delivered to your Inbox every Tuesday. To claim your free subscription, click here: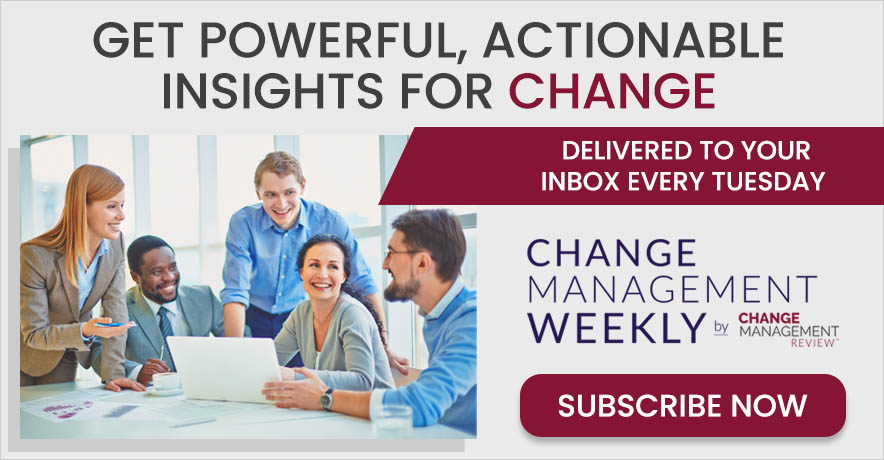 Share With Your Colleagues