Wednesday, December 14th, 2022
12:00 Noon Eastern / 9:00 AM Pacific – Webinar
Transformation is the goal, but how do we do that in a diverse organization?
In this webinar, we will review how achieving change adoption requires much more than completing the steps in your change management roadmap.
Transformation is more about embracing possibilities and creating a culture open to change than it is about technology implementation.
Embracing change happens through effective inclusive leadership, active plans to mitigate disruption, support for sustainability, and a commitment to engage everyone's potential.
New industry events for change management practitioners and leaders are announced in the Change Management Weekly, our digest of actionable insights for change delivered to your Inbox every Tuesday. To claim your free subscription, click here: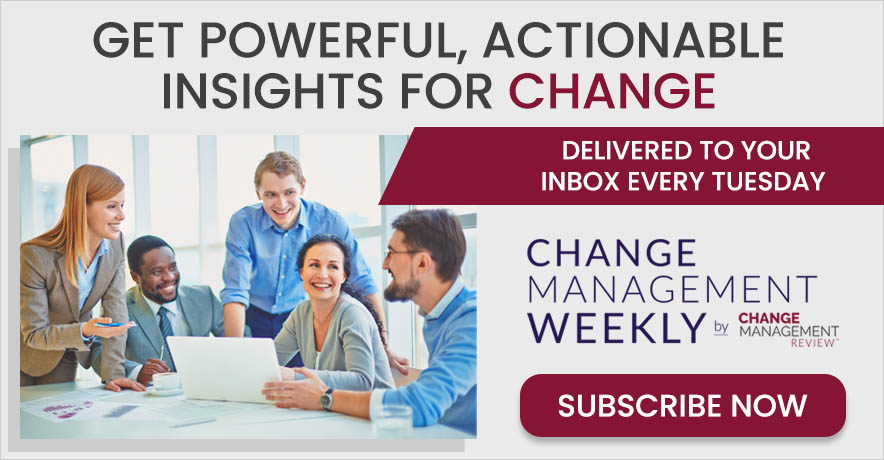 Share With Your Colleagues