We hear a lot about the culture of an organization, but what does that mean? Culture is the set of unspoken assumptions, beliefs, values, and rituals that contribute to how employees of an organization behave, how they dress, even to the artifacts that they display in the work site. Every company, no matter how small or how new, has a culture that has grown, likely organically, from the collective qualities of the individuals that have joined the workforce over time. How you approach managing a change in your organization depends, to a great extent on its culture. This podcast will take a look at the specific ways you can recognize and define the culture of your own company, as well as proving recommendations for matching change activities to your specific culture.
Can an entrepreneurial start-up or a small business have a culture or is culture the realm of the large organization?
How does someone characterize the culture of his/her company?
How do I match handling a specific change with my company's culture?
What can I do if it's the culture that needs to be changed?
What is my responsibility as leader to ensure I have the best culture for what I am trying to accomplish?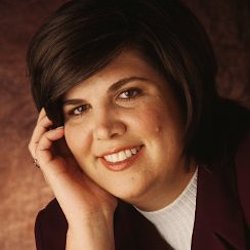 Theresa Moulton, Editor-in-Chief of Change Management Review™, built her career in management consulting with specialties in organizational change strategy, executive coaching, and change management implementation. Ms. Moulton has served as a key advisor on high-visibility projects for leaders in the financial services, publishing, higher education, manufacturing, healthcare, and medical devices industries.
With more than 20 years of consulting, executive coaching, and business-building experience, Ms. Moulton brings practical insight to the real-world challenges and opportunities of working with and within business change. She has been a guest lecturer and speaker at the IBM Center for Business Value, Babson College, the Organization Design Forum, NICSA, NEHRA, SHRM, and CFO Magazine. Ms. Moulton completed her undergraduate business degree at the University of Massachusetts and her M.B.A. from Babson College.
Catalyzed by curiosity and the desire to help others, she passionately explores the globe in search of "everything change management." If you see her glued to her iPad while traversing the change management world, be sure to reach out and let her know why change management is so important to you.