Research has shown that engaged employees contribute positively to several critical metrics in business, including overall profits and customer engagement. Companies are beginning to recognize this connection and are engaged themselves in trying to improve the levels of commitment. Not having engaged employees can increase the challenge of implementing change in your company. Conversely, having engaged employees during major change can be the key to that change's success. This podcast provides further insight on employee engagement and offers five ways to ensure keeping your own team engaged before and after change.
What is employee engagement and why all the sudden emphasis on it?
How certain can I be that I am not giving up my role and responsibilities as the leader and boss of my company to my employees if I introduce "employee engagement activities?"
What are some of the specific things I can do to keep my employees engaged in an appropriate way?
What chance is there for me as a leader if I am not a "people person?"
What does employee engagement look like during the process of implementing change?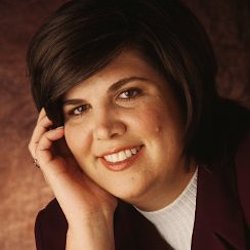 Theresa Moulton, Editor-in-Chief of Change Management Review™, built her career in management consulting with specialties in organizational change strategy, executive coaching, and change management implementation. Ms. Moulton has served as a key advisor on high-visibility projects for leaders in the financial services, publishing, higher education, manufacturing, healthcare, and medical devices industries.
With more than 20 years of consulting, executive coaching, and business-building experience, Ms. Moulton brings practical insight to the real-world challenges and opportunities of working with and within business change. She has been a guest lecturer and speaker at the IBM Center for Business Value, Babson College, the Organization Design Forum, NICSA, NEHRA, SHRM, and CFO Magazine. Ms. Moulton completed her undergraduate business degree at the University of Massachusetts and her M.B.A. from Babson College.
Catalyzed by curiosity and the desire to help others, she passionately explores the globe in search of "everything change management." If you see her glued to her iPad while traversing the change management world, be sure to reach out and let her know why change management is so important to you.