Demographics are not intended to result in stereotypes, but understanding demographic trends can help leaders understand how we have to change our behavior to gain and keep a productive workforce. Unlike times past, today's workforce consists of five generations with some vast differences in work preferences, motivation, level of engagement, social norms and, for our purposes here, means of communication. This podcast will focus on how and what you need to know to be a savvy executive when it comes to communicate changing effectively to your workforce.
What are the five different generations in the workforce?
How does each generation prefer to receive information?
What are some characteristics of the best change communication efforts?
What should an ideal message/communication about change contain?
How else should my newfound knowledge about generational differences be reflected when we are involved in change efforts?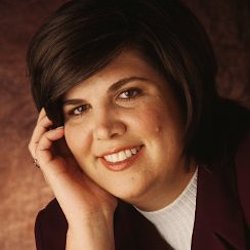 Theresa Moulton, Editor-in-Chief of Change Management Review™, built her career in management consulting with specialties in organizational change strategy, executive coaching, and change management implementation. Ms. Moulton has served as a key advisor on high-visibility projects for leaders in the financial services, publishing, higher education, manufacturing, healthcare, and medical devices industries.
With more than 20 years of consulting, executive coaching, and business-building experience, Ms. Moulton brings practical insight to the real-world challenges and opportunities of working with and within business change. She has been a guest lecturer and speaker at the IBM Center for Business Value, Babson College, the Organization Design Forum, NICSA, NEHRA, SHRM, and CFO Magazine. Ms. Moulton completed her undergraduate business degree at the University of Massachusetts and her M.B.A. from Babson College.
Catalyzed by curiosity and the desire to help others, she passionately explores the globe in search of "everything change management." If you see her glued to her iPad while traversing the change management world, be sure to reach out and let her know why change management is so important to you.