Most of the information about managing organizational change is geared towards large organizations and large initiatives. But the nature of workforce change is such that smaller organizations may undergo smaller changes with equal impact to the workforce. Typical changes are policies, business practices (especially those involving customers), changes in technology, and external changes resulting from competition or regulation. All change requires management in order to transition to where we are to where we want to be. This podcast will provide the Entrepreneur and Small Business Owners with some simple tips and tools to help you achieve the least amount of disruption when things change in your organizations.
Will I naturally recognize what may be a significant change for my company and my employees?
Where would I see challenges arising for my employees and how do I address them?
What kinds of activities should I be engaging in during the change process?
Are there any tools that are appropriate for small businesses?
What are the 3-5 most helpful tips you can give me right now to make sure changes I make will be successful and not result in losing key employees?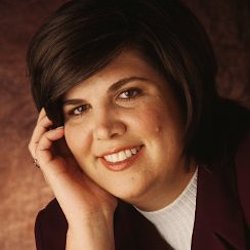 Theresa Moulton, Editor-in-Chief of Change Management Review™, built her career in management consulting with specialties in organizational change strategy, executive coaching, and change management implementation. Ms. Moulton has served as a key advisor on high-visibility projects for leaders in the financial services, publishing, higher education, manufacturing, healthcare, and medical devices industries.
With more than 20 years of consulting, executive coaching, and business-building experience, Ms. Moulton brings practical insight to the real-world challenges and opportunities of working with and within business change. She has been a guest lecturer and speaker at the IBM Center for Business Value, Babson College, the Organization Design Forum, NICSA, NEHRA, SHRM, and CFO Magazine. Ms. Moulton completed her undergraduate business degree at the University of Massachusetts and her M.B.A. from Babson College.
Catalyzed by curiosity and the desire to help others, she passionately explores the globe in search of "everything change management." If you see her glued to her iPad while traversing the change management world, be sure to reach out and let her know why change management is so important to you.