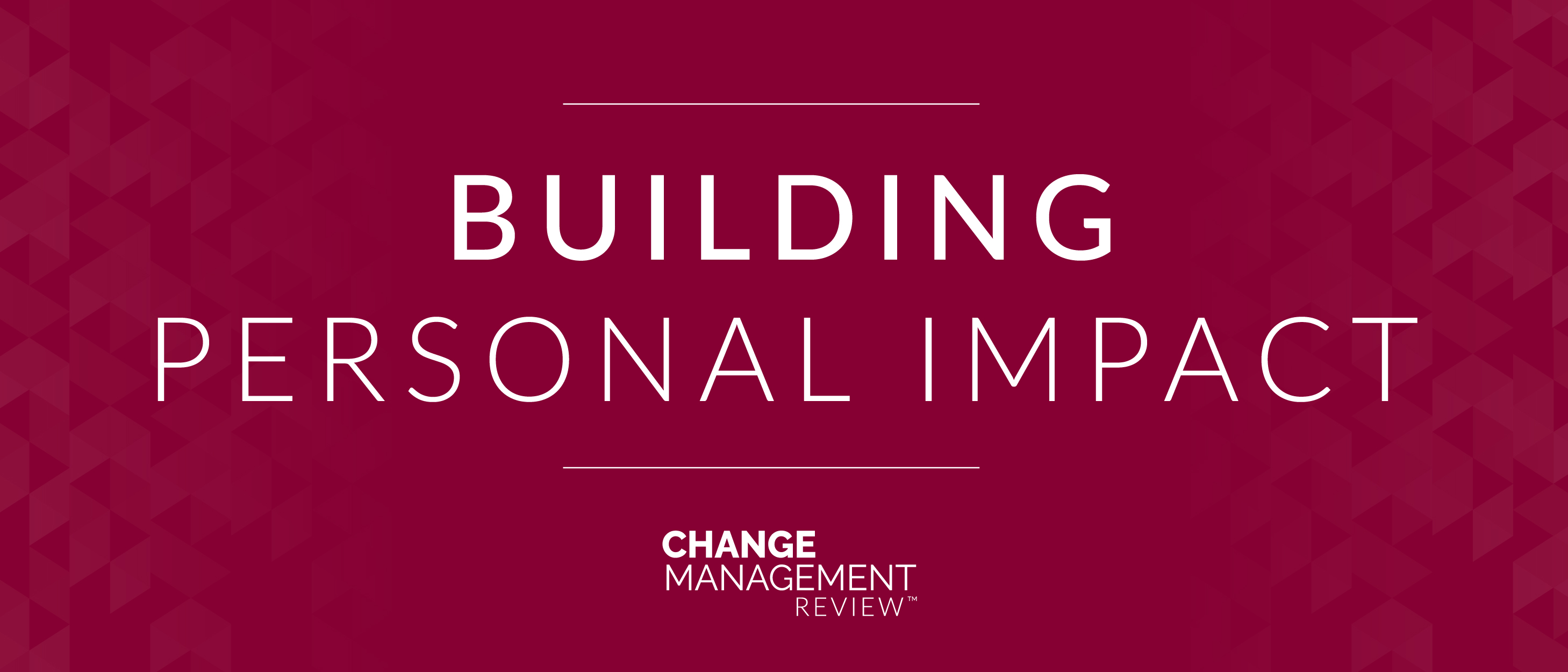 Change Management Review™ is pleased and honored to welcome Brian Gorman to our team as the guest author for our Building Personal Impact feature.
There are many lenses through which we look at change; there are also many levels at which change occurs. Change Management Review™ understands that, for those of us who are managing organizational change, working with individuals undergoing change, or experiencing change and potential disruption every day ourselves, "all change is personal."
Whatever your change practitioner lens for a particular organizational change (Human Resources, Information Technology, Project Management, Learning and Development, change agent, external consultant), it is important to keep an "all change is personal" mindset front and center. The Building Personal Impact feature will provide insights on how to apply this perspective to your role as a change practitioner.