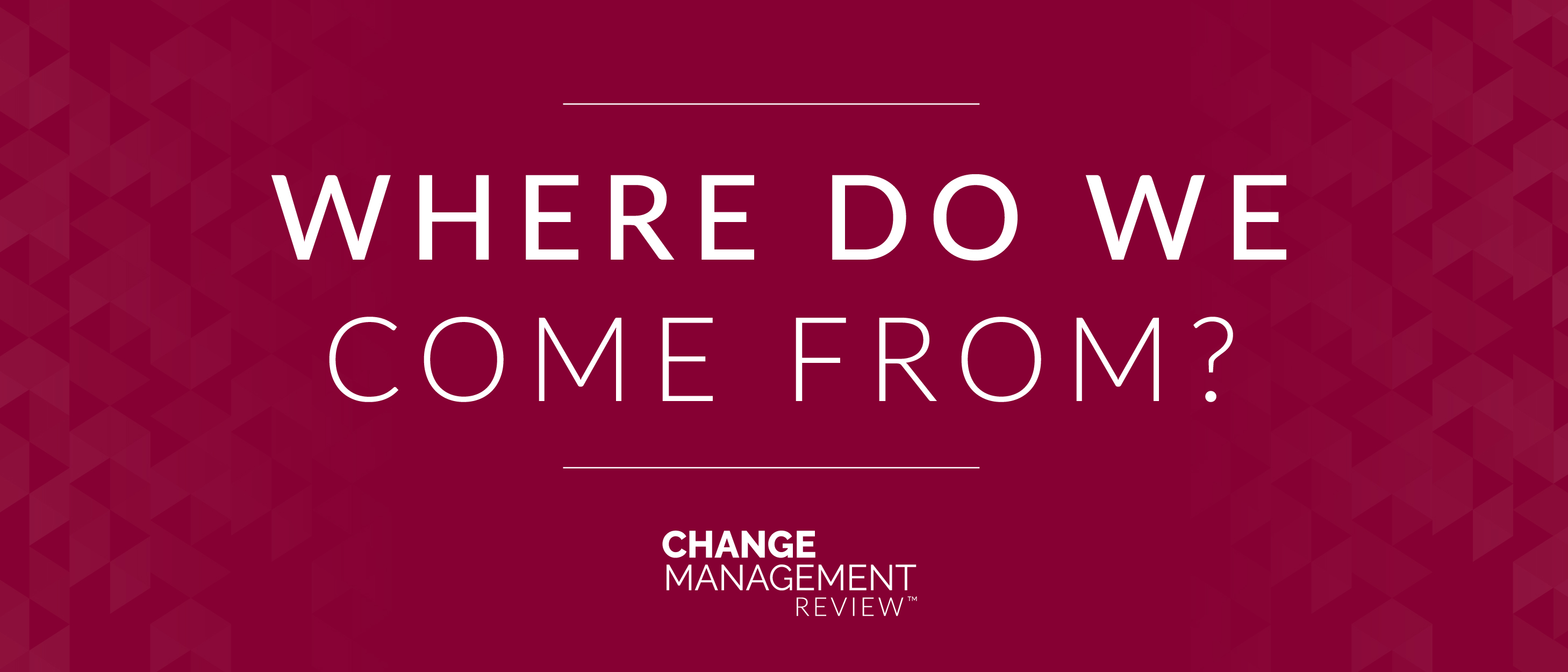 "Where Do We Come From?"— A Change Management Profession Timeline
What makes the emergence of change management as a recognized profession so compelling? Why is it important for us to look back at the same time we are craning our necks to look forward? Other professions have gone through the evolution to a formal discipline with standards and credentialing—medicine, accounting, physical therapy, and more recently project management. Why is change management unique?
When we unravel the complex practices, tools and thinking that are part of change management, we find many disciplines that have contributed to its principles and practice. "Where Did We Come From?" is designed to remind those involved in change management of the threading of complex thought that has developed into what professionals do today to help our clients navigate the choppy waters of change. As the names and brief biographical summaries are introduced, you will see the contributions of fields such as:
Social Sciences
Management Science
Organizational Development
Management and Leadership Development
Industrial and Organizational Psychology
Management Consulting
Systems Engineering
Project Management

We will feature seminal thinkers who have already contributed to, as well as those who continue to provide, thought leadership in the change management profession as it's significance increases. It is important for practitioners to understand the thought contributions to the profession as they help to explain the why, what, and how of accepted principles and practices.
"Where Did We Come From?" is not the first attempt to provide insight into the history of the change management profession. There are several other individuals who have presented specific information that helps to provide additional insight to the formalization and future of the profession. Among these are:
There are probably other histories of change management that should be among those mentioned here. Help us build both lists—the histories and the contributors. If you know of an individual who should be on our Timeline, please let us know who and why and we will surely add them into their rightful pace in our profession's genealogy. You can send your ideas and information to Change Management Review by sending an email to our editor at editor@changemanagementreview.com. We look forward to hearing from you!