Having worked as a transformational change consultant and leadership coach for decades, I've had the honor of working with dozens of talented business leaders. Even before my entry into the corporate world, I had the opportunity to work with men of vision. One of these men was Len Olson, founder of Tabor Hill Winery, in southwest Michigan.
What it Takes to be Successful
A recent meta-study (study of studies) reveals three consistently reported reasons for strategy execution failure are lack of clarity of purpose, lack of leadership, and lack of a clear execution plan. Therefore, if we have clear purpose, have basic leadership skills, and a good plan, we can be successful. While this seems simple, some leaders are distracted with the details of everyday business operations, which may cloud their ability to be successful. The following story illustrates a few features of successful strategy execution or successful transformational change.
The Birth of Southwestern Michigan's Wine Industry
I spent my teenage years and much of my adult life in Berrien County, Michigan. Berrien County is in the southwest corner of the mitten and holds a significant place in the agricultural history of the United States.
For decades, the Benton Harbor Fruit Market was the largest market of its kind in the world.
Due to its proximity to Chicago, the county remains a key supplier for the city's restaurants and grocers.
Berrien County held the record for the greatest number of fruit and vegetable varieties.
Until the late 1960s, the area had only one winery, and the grapes grown were American varieties such as Concord and Niagara. While these grapes are famous for their delicious juices and jellies, they are mediocre to produce fine wines.
In 1966, my father, interested in growing grapes to make wine, purchased a 30-acre farm in Berrien County. He knew that American varieties were not known for the best wine, so he started educating himself on varieties that would make much better wine. In 1967 we planted our first vines, including the first Chardonnay in the area.
Eighteen months later, Len Olson purchased a neighboring farm and planted wine grapes in mass. My father and Len supported each other in their respective ventures – my dad wanted to grow great wine grapes, and Len wanted to make great wine.
In 1970, Len began building his winery, Tabor Hill. It opened for business in 1972. My first job, while still in high school, was working for Len at the winery. I had exposure to him and witnessed a transformational leader firsthand. He was tireless in his dedication to his purpose and led his team through lots of setbacks and challenges in those early days.
Transformation Starts with Clear Purpose
Len's purpose was clear. He wanted to produce fine wine from great grapes in southwest Michigan. He lived this every day. He spread the word far and wide, often leading to stories in nearby Chicago's leading newspapers.
His purpose was also simple. Great wine from great grapes. Doing this in an area known for its agricultural diversity should have been simple, yet he encountered lots of resistance. Michigan laws did not favor small wineries. Acquiring enough fruit to supply his growing business took a great deal of influence with local farmers who preferred far more stable, long term contracts with juice and jelly companies. The local community preferred sweeter wines.
Transformation Requires Strong Leadership
Those early days were difficult. I recall clearly my father and Len talking about crop failures due to weather conditions. Building and equipping a new winery introduced challenges finding proper equipment. Tabor Hill was the first new winery in Michigan in over 30 years, and as a result, had a strong stigma associated with the sugary native wines. Len had to overcome this. Finding good labor was difficult. Licensing and bonding were a challenge.
Through it all, Len persevered. He expanded his acreage and continued to plant grapes. He worked with both the State of Michigan Agriculture Department and Michigan State University to understand the impacts of climate and soils and adjust his planting strategy accordingly. Working with my father, he found great sources for both young vines and winemaking equipment. Len promoted the concept far and wide and promoted it more and more and more.
The Results
Len's venture, Tabor Hill Winery, was a pioneer in Michigan's fine wine industry. In time, Tabor Hill gained recognition for their wines. In 1975, President Gerald Ford started serving Tabor Hill wines in the White House. Tabor Hill continued to drive transformative change in Berrien County's wine industry.
Today there are 12 wineries within 4 miles of Tabor Hill. In the spring of 2018, Wine Spectator identified the first Berrien County wine in its magazine as a 90-point Cabernet Sauvignon. We have come a long way in 50 years.
Lessons for Leaders and Change Practitioners
The story of Tabor Hill's founding and progression over 50 years is inspirational to entrepreneurial leaders. It contains lessons to consider when driving transformational change.
Clear purpose with meaningful outcomes. For Len, it was making great wine from grapes not previously grown in the area.
Strong leadership to handle the issues that surface. Len faced what at times seemed like insurmountable issues. He persevered.
Be flexible. When implementing a transformational change, be willing to adjust elements of the transformation within the boundaries of the financial, timing or quality commitments you've made.
Find a sounding board. Driving these changes takes a lot of energy, and you don't have to all of this on your own. Len had my father, among others, with whom he could compare notes about growing grapes. Find someone in your company or your industry who can be your sounding board.
Good luck in your transformational journey! Let's raise a glass (of Michigan wine) to your success!
New articles that we post to our blog are announced in the Change Management Weekly, our digest of actionable insights for change delivered to your Inbox every Tuesday. To claim your free subscription, click here: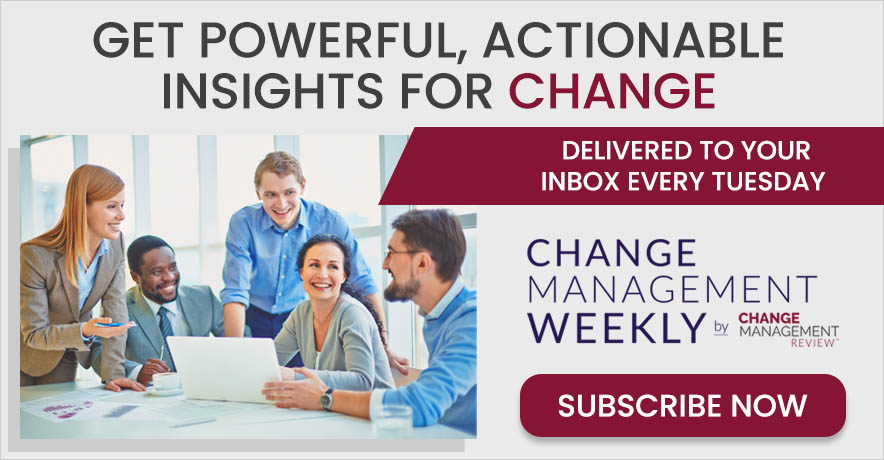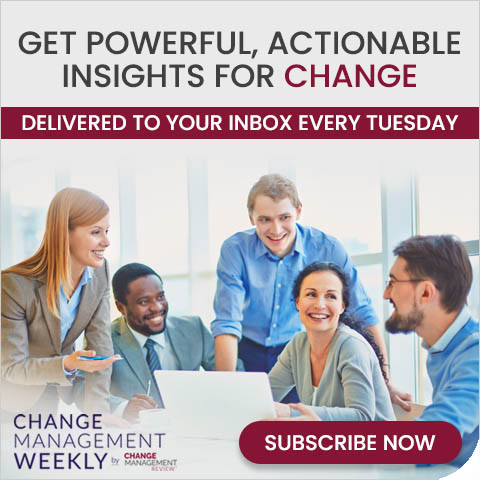 Share With Your Colleagues