Podcast: Play in new window | Download
Subscribe: Apple Podcasts | Google Podcasts | RSS
In this episode of the Change Management Review™ Podcast, Brian Gorman interviews Brad Deutser, author of Leading Clarity: The Breakthrough Strategy to Unleash People, Profit and Performance and President and CEO of Deutser, an award-winning management consulting firm that works with leaders to create great companies inside and out. Brad is a trusted counselor and executive coach, as well as a leadership/creative strategist for CEOs, Board Chairs and top corporate management. Brad also speaks on clarity, organizational health and performance. He is active in the nonprofit community, as evidenced by his firm's recognition from National Philanthropy Day, and he serves in leadership and board chair capacities for many organizations including Young Presidents' Organization. He is a graduate of The University of Texas.
In this powerful session, Brad will share some of his discoveries that have guided the unique approach taken by the Deutser Clarity Institute, inkling how to reimagine, mold, and create an intentional future; how to reshape a corporate culture given the level of physical and psychological disruption experienced by employees now returning to the workplace; and much more. 
Questions Asked:
What was the source for the unique approach taken by Deutser Clarity Institute?
In one of your guides for re-opening the workplace you write, "You have a chance to create, re-imagine, mold, and create an intentional future." Would you talk about this?
What you're really talking about is leaders and the change practitioners who support them reshaping the culture of the organization that was.
Given the level of physical and psychological disruption for employees who are returning to the workplace, how do you add on top of that re-shaping the culture in a healthful way?
One of the things that you talk about in your guides is that if leaders are to be successful in re-opening, re-creating, re-shaping the workplace, they need to be trusted. What does it take foe leaders to earn that level of trust, and why is that important?
In your guides you talk about re-tethering to anchors. Could you talk with us about this concept?
Brad, what else is important for our listeners?
New episodes of the Change Management Review™ Podcast are announced in the Change Management Weekly, our digest of actionable insights for change delivered to your Inbox every Tuesday. To claim your free subscription, click here: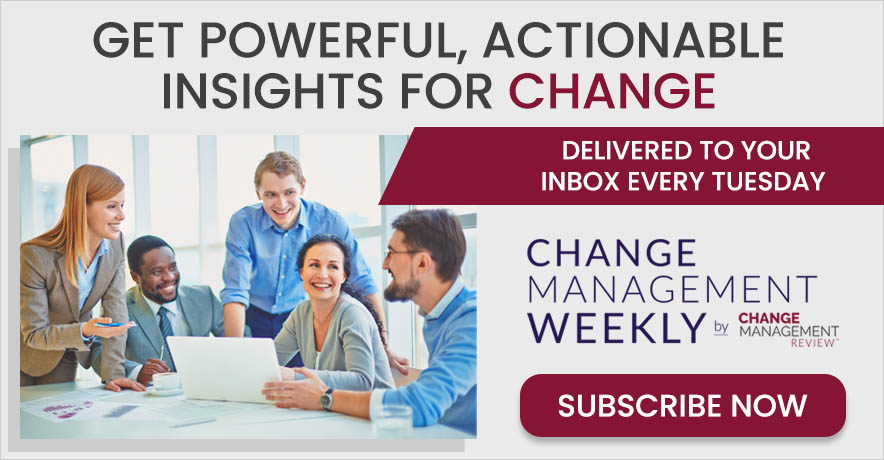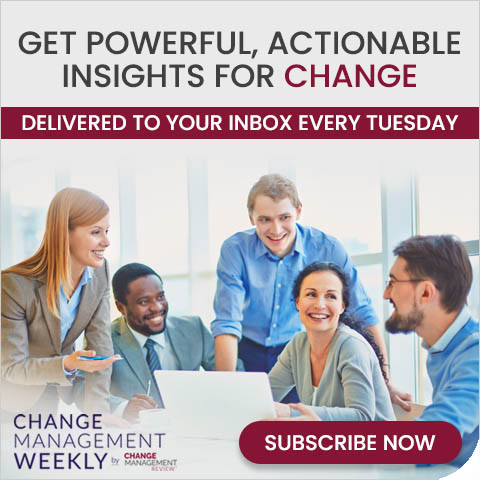 Share With Your Colleagues