Podcast: Play in new window | Download
Subscribe: Apple Podcasts | Google Podcasts | RSS
We've not been taught how to manage personal change for ourselves or within our school or work environments. People can accept or reject change. Thus, a new model has been created to support people in learning how to manage personal change for themselves.  It's called SCARED SO WHAT.  Dr Grant Van Ulbrich, global sales transformation director for Royal Caribbean and founder of SCARED SO WHAT Ltd will introduce this new model and talk about the importance of personal change and how we all can learn to manage it for ourselves and within our practice as leaders, coaches, and change makers.
Tune in and hear Grant's answers to questions such as:
What is the difference between Personal Change and Organizational Change?
Can we learn how to manage personal change for ourselves?
How to create an action plan to manage personal change
How does this new model affect leadership and coaching practices?
Why the new book Transforming Sales Management?
And much, much more!
About the Guest
A native from the U.S. State of Kansas, Grant has over 20 years selling and sailing across oceans while working onboard cruise ships and shore side in leadership roles in sales, operations, human resources, and revenue management roles. He launched the first modern luxury retail travel agencies at sea with Celebrity Cruises and Royal Caribbean International. He is professionalizing sales through sales science and psychology to support his global sales teams for the Royal Caribbean International cruise line brand. Living in central London, England, Grant is the first member in the travel and tourism industry to graduate the master's MSc in Professional Practice Leading Sales Transformation with Consalia, Ltd., and Middlesex University, with honours. He is also the first doctor focusing on sales transformation in the industry through the Doctorate Professional Studies by Public Works at Middlesex University of London. Grant is a certified sales transformation coach and is also a Founding Fellow of the Institute of Sales Professionals. More information can be found at www.scaredsowhat.com
New episodes of the Change Management Review™ Podcast are announced in the Change Management Weekly, our digest of actionable insights for change delivered to your Inbox every Tuesday. To claim your free subscription, click here: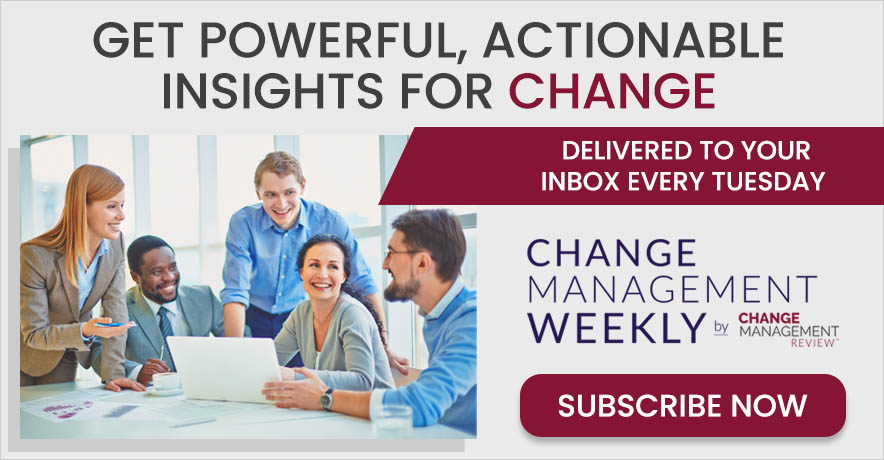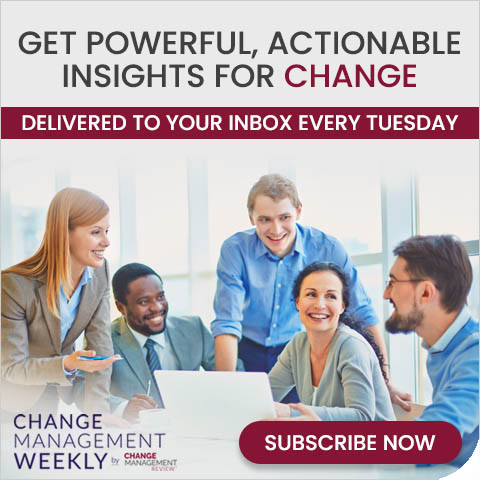 Share With Your Colleagues