What does Neuroscience have to do with our work as change practitioners? (Answer: Pretty much everything!)
Our methodologies, our tools, even our conversations help our leaders to move their changes forward (or not). Our success – and theirs – depends on the strength of the resources we bring to bear, and the level of influence we have.
Beneath all of that lies Neuroscience.
Research continues to produce tremendous new learning and insights in the field of Neuroscience. These insights help us understand why what we do as change practitioners works (or doesn't), along with adjustments to our approach that may increase the likelihood of our own, and our sponsors' and leaders', success.
The good news is: you do not need to be a Neuroscientist or understand the complex science of brain chemistry to put Neuroscience to work for you.
Claim Your Access to this Change Management Practitioner's Guide that Helps You:
Understand why Neuroscience is important to you as a change management professional
Learn the implications of change…triggering both trust and distrust
Consider the power of story (or storytelling) as a change management tool
Apply Neuroscience to William Bridges' model: endings, beginning, neutral zone ("stop, start, continue")
Leverage Neuroscience when addressing resistance as it arises
Recognize opportunities for the application of Neuroscience in your change management practice
Make use of the Leveraging Neuroscience Quick Reference Sheet included with this guide
New resources for practitioners, as they are added to our website, are announced in the Change Management Weekly, our digest of actionable insights for change delivered to your Inbox every Tuesday. To claim your free subscription, click here: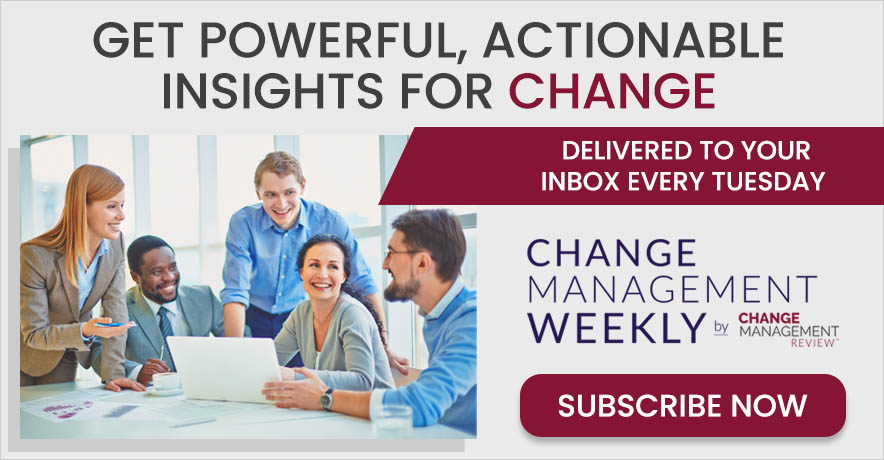 Share With Your Colleagues