You have the methodology, the tools, and the processes.
The change execution plan has been developed and the communications drafted. It all makes sense. You sit back, heave a sigh, and think to yourself, "Finally, a plan that will deliver the outcomes we want."
We tend to approach change like logic is enough to get us through it successfully; it won't.
Yes, there is a great deal of logic required to plan for major change, but change execution is messy. It's emotional. It's uncomfortable, and often even painful.
Unfortunately, most change management methodologies, sponsors, and practitioners fail to address this reality. And while it is certainly not the only reason change success rates are as poor as they are, this oversight is definitely a significant contributor.
The good news is: you now have access to a new map that helps you address fear, vulnerability, and other aspects of the emotional upheaval that is inevitable during major change.
Claim Your Access to this Change Management Practitioner's Guide that Helps You:
Accept the emotional side of change, because even when a change makes all the sense in the world, people's response to it can be anything but logical
Understand the human "change immune system" – when change generates fear, anxiety, or the feeling of losing control, reprogramming is needed
Acknowledge and engage the "three brains" – the head brain, the heart brain, and the gut brain – all of which impact how people approach change
Answer the question "What's In It For Me?" (WIIFM) which impacts concerns about how change is going to impact what they're doing, how they're doing it, and whether they even still have a job here
Encourage healthy resistance, because resistance is actually a sign that progress is being made toward the change goal
Apply what you know about communication, engagement, and addressing resistance so your ability to foster change success will be that much greater
Make use of the "Logic Isn't Enough" Quick Reference Guide included with this guide
New resources for practitioners, as they are added to our website, are announced in the Change Management Weekly, our digest of actionable insights for change delivered to your Inbox every Tuesday. To claim your free subscription, click here: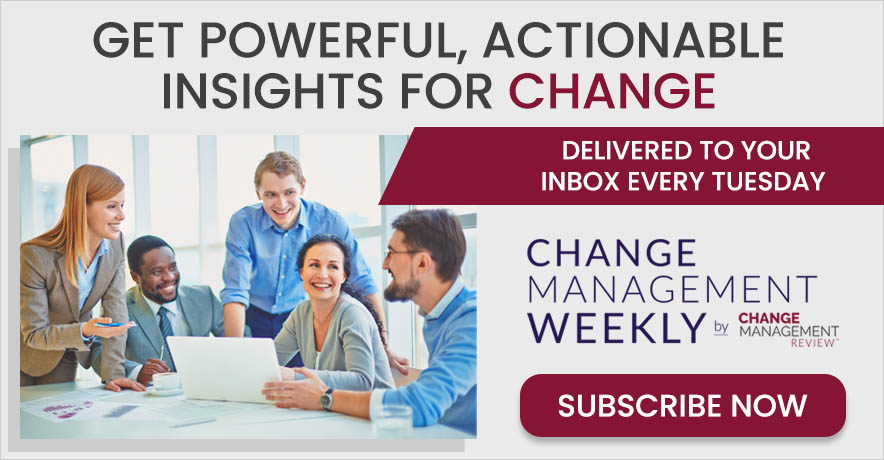 Share With Your Colleagues