Podcast: Play in new window | Download
Subscribe: Apple Podcasts | Google Podcasts | RSS
In this episode of the Change Management Review™ Podcast, Brian Gorman interviews Sarah Gaeta – Interim Chief Executive Officer of Sage Beacon, and a seasoned professional who has worked with a series of multi-national organizations and positively impacted product portfolios and technological business operations.
Prior to joining Sage Beacon, Sarah Gaeta served multiple leadership roles at TiVo Corporation (acquired by Xperi in 2020), during which she applied Artificial Intelligence and Machine Learning to automate mundane operational tasks, freeing employees to enrich and expand product offerings. She also led the operating model and commercial lifecycle implementation and evolution, establishing operational cadence and business rigor to provide near-real-time visibility into resource allocation, spend vs. budget and new deal pipeline management.
Prior to TiVo, Gaeta served in executive leadership roles for Nuance Corporation, Motorola, Adobe, and Ricoh EWS, where she was instrumental in positively impacting product portfolios and technological business operations.
Recently honored as one of the "50 Most Powerful Women in Technology," Gaeta received her B.A. from Stanford University and an Ed.M. from Harvard University.
In this information-rich interview, Sarah shares powerful insights from her years as a hands-on leader of change.
You will get Sarah's answers to questions like:
Where do companies just beginning to apply artificial intelligence (AI) to change management obtain meaningful data and the algorithms that you need?
Can you give us an example of an AI application?
What fascinates me is that you are using AI to surface human emotion. What types of change is this approach best suited for?
Are you applying this to understanding shifting stakeholder behavior?
When in the lifecycle of change does it make sense to apply AI to change initiatives?
What are the implications of applying AI across different parts of the organization?
How do leaders have to think differently in order to apply AI to change initiatives for which they are responsible?
What does applying AI mean for change practitioners?
What else is important for Change Management Review listeners to know about this approach and what it means to the field of change management?
New episodes of the Change Management Review™ Podcast are announced in the Change Management Weekly, our digest of actionable insights for change delivered to your Inbox every Tuesday. To claim your free subscription, click here: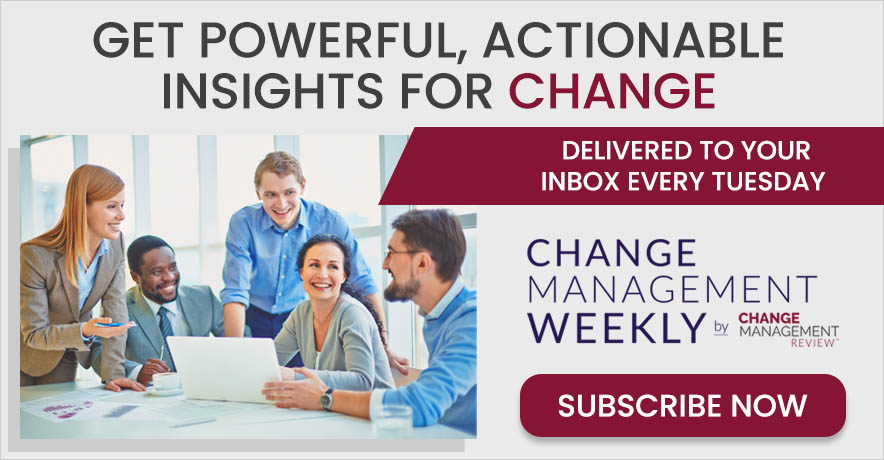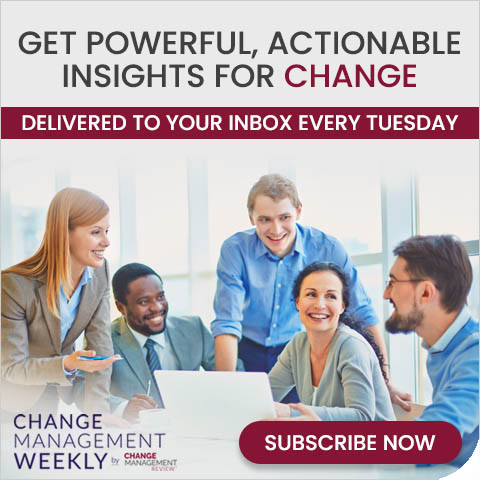 Share With Your Colleagues