Theresa Moulton, Editor-in-Chief of Change Management Review, recently spoke with Braden Kelley, author of Stoking Your Innovation Bonfire, Charting Change, and the Charting Change Workbook. Braden reveals key lessons from the Change Planning Toolkit™ curriculum, including examples from his work in the field that focus on finding out what's hard about change, then helping make it easier for the folks involved.
---
How did you become interested in change management?
It all really started from going back into the corporate world, after years as an independent consultant, and seeing that little had actually changed. Projects were still being planned in the same ways, using the same Word documents. Many of the same methods that lead to 70% of change efforts failing.
In response, I created the Change Planning Toolkit™ to help make that process of planning a project or planning a change initiative more human, more collaborative, more visual, and more focused on achieving great outcomes for the people that are involved in it.
How did you decide to write your books, Charting Change and the Charting Change Workbook?
Creating the Change Planning Toolkit™ led to the thought that there really should be a book to go along with the toolkit. And that was the genesis for Charting Change, my second book.
The Charting Change book goes with the Change Planning Toolkit™. People who buy the book get 26 of the tools that are in the toolkit. But for those of you out there that just want to poke around and take it for a test drive, there are ten free tools available for download without buying anything.
But for the people that buy the book, I've made 26 of the tools available, so most of the people have tools including the change planning canvas, which is kind of the central asset to the whole model.
What are some of the "a-ha"s that people will discover from reading your book, Charting Change?
Often, people see change management as a bolt on – something they may call on at the last minute when adoption isn't happening for a project or change initiative they might be undertaking. Instead, we should flip that around. For one, change management really shouldn't be seen as a subset of project management.
Instead, you should almost look at it the other way around. Look at the lifecycle of an organization and how an organization is influenced by changes in customer behavior. And look at changes in the marketplace and how that necessitates changes in our strategy.
From there, as you evolve your strategy, change how you architect your business and identify the capabilities and competencies that are going to drive the future success of the organization. In doing that, you should be identifying a whole portfolio of change initiatives and projects necessary to achieve your strategic objectives.
From that roster of projects, plan all of those change initiatives. Although change planning comes before change management and change leadership. Then, start to define your project planning, your behavior planning, your communications planning, and the actual project management, and execution of those projects.
How did you come up with the Change Planning canvas?
I arrived at the change planning canvas from observing what was happening in other areas, from innovation, to lean, to other agile, to other methodologies that really are trying to get everyone involved.
Looking back across the history of management science and how we do things, in the technology industry in industrial and retail and all the other elements of our economy, you'll see one of the greatest inventions of all time is the sticky note. It lets us get idea fragments out of our heads and onto a whiteboard, onto a piece of paper. So we can collaborate, share, build, make something much more powerful, and get that alignment more upfront in the process.
The change planning canvas was designed to make heavy use of the sticky note. This makes things more visual, more collaborative, and draws out the things that might remain hidden otherwise. As a result, you start the conversations that need to happen in order for that alignment and buy in to happen upfront.  You also surface elements that might sabotage the effort down the road, and create a living document that provides transparency to facilitate and maintain buy-in, alignment, momentum, and more.
Every project is ultimately a change initiative. I like to talk about "big C" and "little c" change efforts with the "little c" change efforts being the project type initiatives and the "big C" change efforts being those things like a merger or an acquisition or a gigantic project that might fundamentally transform the company. When you start thinking how every project is a change initiative, you start jumping from change management being a subset of project management to the other way around as I explained earlier.
What is the difference between your toolkit and a change management methodology?
Look at the ACNT standard for change or some of the other change methodologies out there. They're designed to guide you through the process of making a change. The Change Planning Toolkit™ was designed with those in mind and to be consistent with those principles.
It's designed to be one great set of tools that you could use to follow a process like that and make it more successful. It's not designed to compete with something like the ACNT standard, but rather to tie into it and to help people use the other kinds of innovation frameworks and methodologies that they might be familiar with.
This gives them something a little more tactical they can use to get into the nitty-gritty details to move beyond the theories and move to practice and make something actually happen.
When we previously spoke, you mentioned that much of your book was centered on the idea of finding out what was hard for people to do and then helping them to make it easier. Can you share some specific examples here?
Number one is starting with a blank piece of paper, instead of a project chart or a template that they found online somewhere that just gives them some headings and nothing else and still leaves you sitting there by yourself in front of your keyboard, typing out something and sending it to someone else who may be too busy to offer any meaningful feedback.
Instead, start with humans as the starting point and then move to the key elements of planning a change initiative. From there, move to what kinds of frameworks can help guide people's thinking, and what tools get people moving and having the conversations that they need to have to surface the elements that need to be considered. What are the artifacts that need to be created to socialize with others what you're trying to do and how you're trying to do it?
The Change Planning Toolkit™ is designed to create that new system and that new way of thinking. It can be as simple as the visual project charter that I created which takes the same elements as the project charter, but lays them out in a way that you can print it out 11 x 17 or poster size and get it up on the wall to get people sharing the points that they think are important for each one.
We all hold a piece of the puzzle. Nobody should think of themselves as so omnipotent that they hold the whole picture. So the best way to succeed in any group activity is to get the group involved in the beginning rather than at the end.
Simple tools like the visual project charter take the full activity of creating a Word document project charter and make it more social and collaborative. Then, the Change Planning Toolkit™ does that on a much bigger scale.
What would be the one piece of advice that you would give to folks who are just learning to use some of the change management tools you work with in your books?
Number one, make sure that you look at the quick start guide and the book. Make sure that you talk to people and use them in a collaborative way. Don't sit at your desk with them, but organize a quick meeting if you just want to work with one tool. Organize your change planning session, which could vary depending on the size of the project or change initiative.
From a few hours to two to three days later, go through all of the elements of the toolkit and have all of the conversations that you need to have to flesh out all of the elements that are going to go into your project or change initiative. That will help you build your more traditional document that you can use to drive forward – whether it's your communications plan, change plan, or project plan.
Your breakdown structure and all of those other kinds of things form more naturally once you've captured everything in your change planning session.
---
Braden Kelley is a popular keynote speaker and workshop leader focusing on innovation, change and digital transformation, and has been advising companies on how to increase their revenue and cut their costs since 1996. His new book, Charting Change, focuses on the best practices and next practices of organizational change, and introduces his new collaborative, visual Change Planning Toolkit™ that is designed to get everyone literally all on the same page for change. You can connect with him directly on LinkedIn and Twitter.
New articles that we post to our blog are announced in the Change Management Weekly, our digest of actionable insights for change delivered to your Inbox every Tuesday. To claim your free subscription, click here: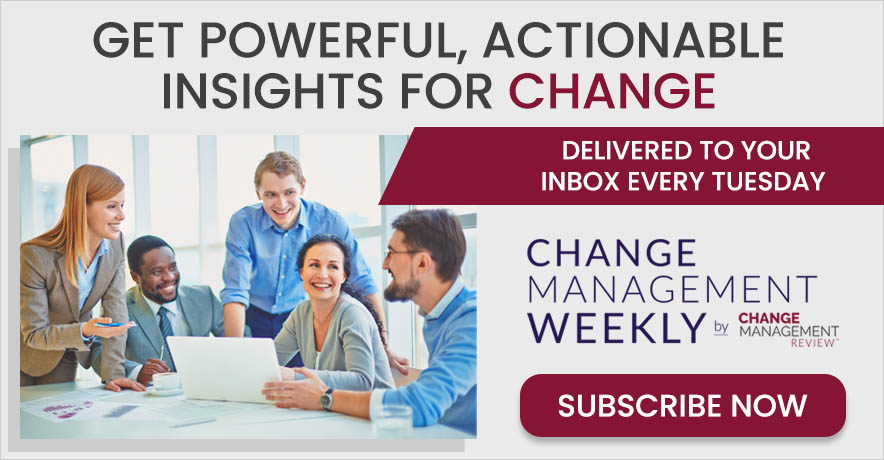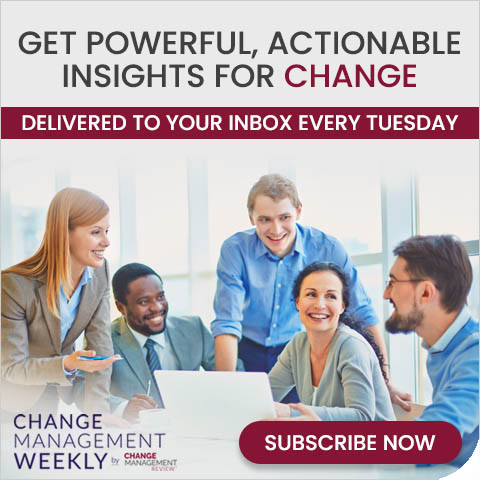 Share With Your Colleagues