Theresa Moulton, Editor-in-Chief of Change Management Review, recently spoke with change practitioner, change management talent matchmaker, and network weaver Dan Olson about change management in today's VUCA world. VUCA stands for "volatility, uncertainty, complexity and ambiguity" meaning it is a highly relevant topic in today's environment.
---
How did you get into the field of change management?
I describe myself as a bit of a "trauma junkie". This means I tend to gravitate towards messy projects, like most change projects. I'm a typical Gen-Xer with the short attention-span career. As I was maturing in the profession or in my career, I switched jobs every year and I tried to level up. I found my calling in doing strategy design and deployments and fell in love with the people-side of change – in other words, Change Management.
Fifteen years ago, I was lucky to find a role that had "Change Management" in the title. That was the start of my "being" a change manager. I love being able to play at a variety of levels, whether it's helping an individual or a leader, or helping at a system or an enterprise level.
What topic or topics do you think are most relevant to change management professionals today?
I think we're lucky, as change management practitioners, that there is a lot of work out there, and it seems to be attached with a high frequency to IT deployments.
My concern is that many of these IT deployments are very narrowly scoped and project-driven. I'm worried that there is strategic decay happening in organizations because these projects are so narrowly scoped. It's almost like Game of Thrones in that, if you have a progressive company that has Change Management resources, there is no portfolio view that looks across different projects. Without information sharing, the different change management resources end up competing with one another instead of working together
I think Human Resources is caught up in a lot of tactical work and sadly, there are not enough OD teams left in big organizations to be able to help provide that portfolio view. There is little attention paid to cultural issues. While it's great that resources are deployed, they're just not providing the best return possible.
Do companies really have a full view of all the projects and changes that are going on?
Within IT teams, there is some limited portfolio analysis. It's clichéd to say that the rate of Change is increasing, but I think from a technology point of view, change is starting to freak people out at the individual level. You look at things like AI and how that may disintermediate people in roles that we can't even imagine right now, but literally a year or two from now you might see whole divisions or functions get replaced by Watson. So, I think there is a general fear or unsettled feeling in the workplace right now.
From a Change point of view, we can help individuals become more resilient and learn to navigate through their own personal changes. So, when we're coming in as Change Practitioners on projects at a system level or from a project view, people are more responsive and able to latch onto whatever these changes are.
Then, from a Portfolio view, hopefully we're coming up with very strategic and structured, logically planned-out changes so we're not overly impacting one area within the organization. There's only so much change you can put in a 5-lb bag. Again, thinking at the individual, team/business unit, and enterprise levels, change in all three areas is helpful.
Why do you think that a change management professional should know about the future of change management?
Change is a big tent now. There are a lot of areas that we can play in, everything from neuroscience to ethnography, systems thinking, systems design, design thinking, and more.  I don't think we should take on all this stuff, but I think there's a way for us to play facilitator or show other people how they can build their resiliency (at either an individual or team level) by latching on to some of those things.
Agile is probably the most pronounced thing that I see. Over the last three years, I would say that obviously having some ERP experience is a must-have, but even more so now, having an Agile background is helping. In fact, when I coach Change Practitioners on how to improve their resumes or their LinkedIn profiles, I find that by having keywords like Agile and Glean in there, you can increase the search response rate on your profile.
What is it about Agile that you think is most important for change management professionals and why?
What I've seen my clients appreciate the most is the focus on the client, and bringing that perspective to the equation sooner and more frequently. Traditional waterfall deployment of any project is too slow and too monolithic. I think that they Scrum methodology and the standup meetings and things like that. From a culture point of view, I think it engages more people more quickly and more often. I think it also brings the right perspectives.
Agile philosophy can be leveraged also to deal with some of the cultural issues that come up. Leaders should find ways to use an Agile mentality to focus on the individual and teams and to make sure that they're adapting as quickly as the environment or the clients. An engaged employee is the most important thing. That drives better customer engagement. Using that Glean thinking or that Agile thinking with employees first helps to deal with some of those cultural issues.
What practices have you seen in Change Management that just flat-out don't work anymore?
I would say that the very autocratic top-down approaches are the biggest thing I see falling flat. There is often that conversation about, "Well, I don't want to spend money on Change. That's the Kumbaya touchy-feely stuff. The change must happen. We have to deploy this CRP project." From a risk mitigation point of view, that shove-change-down-peoples'-throats mentality just is too costly. People are so unsettled and scared about the future in general as it is.
The other thing I would say is an overdependence on using a pencil-whip Change methodology. You must learn to be nimble and use what's in the system – to be clever and overt, or covert. depending upon the moment and what the client needs.
You need to be a Change illuminati. You must know when to be either overt or covert with your interventions. Sometimes you want to do something that's, "Hey, how about we add these two things to your weekly team meeting agenda?" Ultimately, it drives a change intervention without them knowing it upfront or getting freaked out by the word "change". Then, after the fact say, "Hey, here's how we're going to use this data and here's how you can use it going forward."
If you could give one piece of advice to a newcomer to the change management field, what would it be?
I would say two things.
First, you can't care more than your client. As practitioners, we're able to be a level above or a level separated from the emotion or the politics. We're able to connect dots and maybe see a little bit clearer where the client needs to go. Sometimes you can't get them there. You can't burn yourself out. You can't burn your political capital. You need to know when to say enough is enough. You may lead the horse to water but it may not drink.
Second, you need to put on your own oxygen mask before you help others. I see a lot of burnout with Change Practitioners because I think a lot of folks care so much. They're passionate. They see where the client needs to go. You must build that own personal resiliency to take care of yourself. That includes things as, are you getting enough sleep? Are you eating right? Are you exercising? Are you mentally prepared? Are you taking care of yourself? I'm not seeing that right now with a lot of Change Practitioners.
---
Change practitioner, change management talent matchmaker, and network weaver Dan Olson was the chief instigator of the Minnesota Change Management Network. Recently, Dan has launched ChangeGuild, a consultancy at the forefront of organizational Change Management and a driver of the Twin Cities change management ecosystem. Connect with Dan directly on LinkedIn and Twitter.
New articles that we post to our blog are announced in the Change Management Weekly, our digest of actionable insights for change delivered to your Inbox every Tuesday. To claim your free subscription, click here: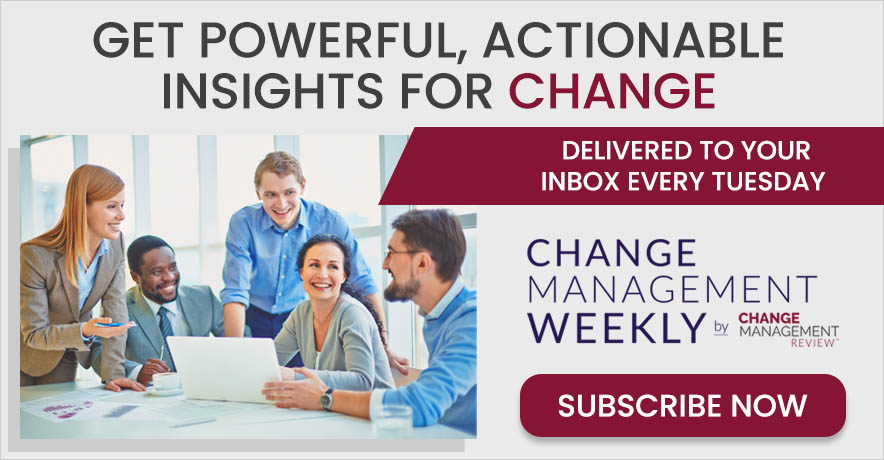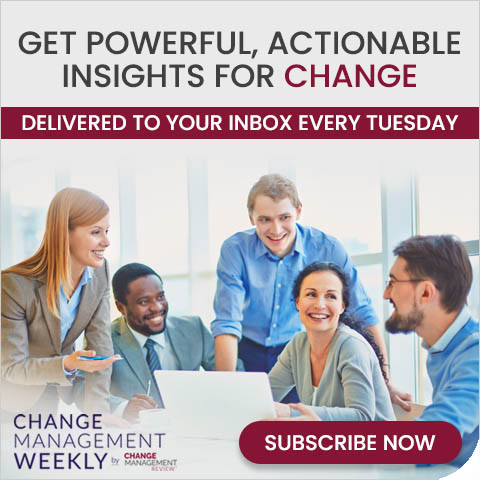 Share With Your Colleagues