Theresa Moulton, Editor-in-Chief of Change Management Review, recently spoke with Daryl Conner to discuss change management in today's business, including recent developments in the profession, what makes an exceptional change management professional, and more.
Daryl is the founder and Chairman of Conner Advisory, Conner Academy, and Conner Partners®. He serves as a leading advisor and educator to senior executives across the globe. He is the author of Managing at the Speed of Change and Leading at the Edge of Chaos.
---
How has the change management profession evolved over the past 30-40 years?
"Back in the early '70s, when I began working in this area, there was no 'change management profession.' There were no tools, methodologies, or anything. We were hacking our way through the jungle, trying to figure it out. Back then it was very speculative.
"Once it became clear that there are replicable patterns to change success, our task became trying to explain how change management could provide tangible value to business leaders. We had to make the case for being attentive and careful when architecting change, as opposed to just putting all your energy into trying to make a good decision about what to change, and assuming it would all work out.
"Today, we're seeing more and more that leadership has matured in its understanding of change management. Leaders are recognizing that, at least for major change, they need guidance around how to deal with the human landscape. This support is not around 'what' is being changed as much as 'how' to execute change so full realization can be achieved. The marketplace has become increasingly receptive to what our profession has grown to be able to provide. Now we are no longer fighting for relevancy, which is the good news.
"The bad news is that much of the marketplace's understanding of change management is limited. Change management is thought of as a tactical peripheral player, not as a necessary strategic resource. There are plenty of exceptions to that rule. But, unfortunately, the overall perception of our profession is that we are a commodity rather than a valuable niche resource."
How is today's business environment shaping the role of the change management practitioner?
"Our understanding of change management continues to grow. At the same time, the complexity of the changes we see in the business is increasing. As a profession, we need to move beyond the methodologies, tools, and techniques that are the hallmarks of today's change practitioner. While we cannot put aside the science of change management, we need to increase our ability to be artists as well; this requires mastery.
"Let us be honest. Not all clients need 'mastery level' change management. We have many people in our profession doing a fine job at that tactical, technical level. That is not necessarily problematic. I think that mastery level change management would be overkill for a lot of projects.
"Let me give you just one example. At the mastery level of the game, practitioners aren't just bringing concepts and frameworks. They are bringing authenticity. That translates into directness and explicitness. Sometimes that means telling the person that hired you that he/she is part of the problem. Well, not every organization wants that from change management. In fact, I would say most just want very basic communication plans or training programs.
"To be clear, I do not want to imply that there is anything wrong with providing the technical aspects of our profession. In fact, I think doing so meets a very important need. When we deliver at this level and get positive results, that's a good thing. That said, it's our job as a profession, and as practitioners, to identify and reach the clients who need more…who are looking for mastery level change management help, and prepare ourselves to deliver at this level as the need arises."
In your opinion, what makes an exceptional change management practitioner? Why?
"As I mentioned before, many change management practitioners today are technicians. This means they are very good at using tools, techniques, and concepts. But technicians do not provide wisdom. It takes a mastery level practitioner to provide wisdom. I think we need fewer mastery level practitioners than we do technicians. But my concern is that, particularly for the younger people entering the field, many of them are not aware there is a mastery level to our profession.
"To say it differently, they think being at the mastery level of change management involves gaining more technical certification. Mastery requires being more introspective. It isn't just about bringing concepts and techniques forward. It requires bringing forward the core of who they are as people and integrating that into the value that they present to the organization. That is what mastery level people do. Whether it is playing tennis or managing change, at the upper end of the game, it is people who are integrating not only what they do, but also who they are.
"Often the clients are in complex systems. Their needs are not going to be addressed with just tools and techniques. It is that most demanding end of our profession that I am really speaking to here. There, I think you need to have an integration of who you are with what you do."
What is your vision for the change management profession?
"There are people out there in need of change management mastery support. It is not just an opportunity for us. We have an obligation, just like doctors have an obligation. Doctors have an obligation to apply what they have learned about being fully in service to others and apply it to their patients. We call this 'bedside manner.' I feel the same way about our profession. This is not just intellectually interesting. It is not just fun. It is not just fulfilling. I believe that we have an accountability, as a profession, to bring forward what we have learned about being fully in service and make it available.
"My hope is that we teach young people coming into our profession that there is a continuum here. You can choose where you want to play the game. But if you aspire to strategic high-end impact, if you aspire to serve as a trusted advisor and not simply serve as a resource to facilitate change or as a technician, then it requires work beyond certifications.
"As change management professionals, we have something to contribute. I encourage us individually, and as a profession, to really take a hard look at what our responsibility is, to look for ways that we each can contribute. The core of this is acknowledging that as professionals, we really have something to offer. Let us be judicious. Let us be attentive and mindful about who we provide that resource to. That is the message. Think of yourself as a rare resource, not a commodity."
What are you doing right now in your practice to support this vision?
"At Conner Academy, we prepare change management professionals to serve as high impact trusted advisors through a workshop called Raising Your Game. The folks who attend have scar tissue from what they've experienced in the profession. They are ready to address the role their character and presence play in the value they provide. in the workshop they explore questions such as:
"What are the strengths and weaknesses in my character, the core of who I am?
"What is the presence that I create with that character?
"How do I interface with my clients?
"How do I remain true to who I am, and authentically express the core of who I am through my presence?
"How do I find clients that are a good match for that, so that I am just not randomly bringing my uniqueness?
"Let's face it: some clients are not going to like that. They want the technician, as I described earlier. The deeper work could cause them to not want to hire you. The Academy deals with getting back in touch with who we really are as practitioners; how we express that through our presence with clients; how we find clients that resonate with who we are and employ us as change practitioners precisely because of both what we do and who we are.
"That way, we can have the maximum impact."
---
Daryl Conner is the author of the international bestseller Managing at the Speed of Change. His understanding of the change management profession has been extensively covered in both professional journals and the popular press, including The New York Times and Business Week. You can connect with Daryl directly on LinkedIn.
New articles that we post to our blog are announced in the Change Management Weekly, our digest of actionable insights for change delivered to your Inbox every Tuesday. To claim your free subscription, click here: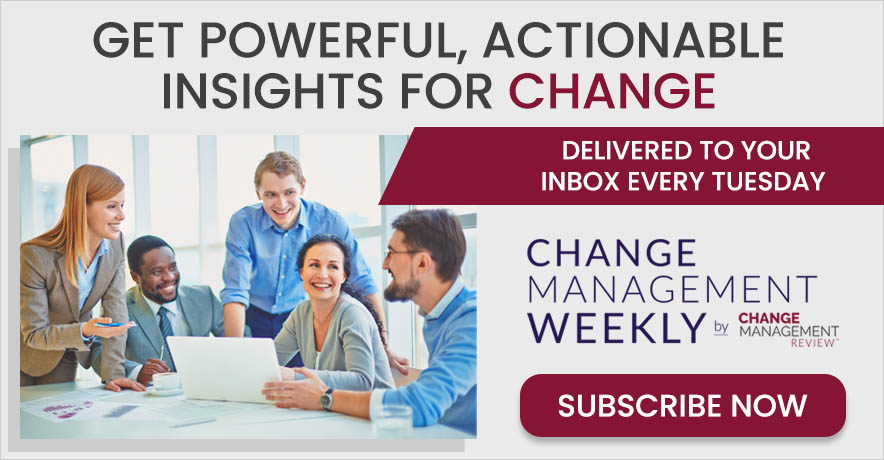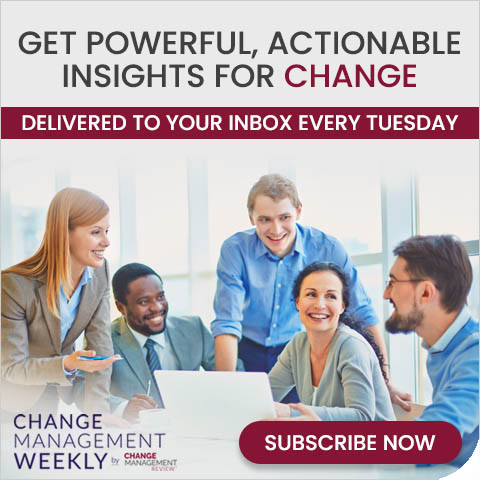 Share With Your Colleagues