Theresa Moulton, Editor-in-Chief of Change Management Review, recently spoke with Sherry Duda to discuss the criticality of organizational development work in the change management professional's agenda, real practices to accurately read organizational culture, and more.
Sherry Duda, an accomplished strategist, and innovator in the field of Organization Development, Talent and Change Management consulting, is the President of Alex Reidy & Company, LLC as well as the Chair of the Board of Trustees at the Organization Development Network (ODN).
---
How did you get into the field of Organization Development?
"I started in Human Resources about 20 years ago and progressed through different leadership positions with Fortune 100 companies. This helped me to learn pretty much every aspect of the HR value chain. As a junior employee, I positioned myself by learning about organizational development (OD), change management, team performance and strategic planning.
I knew the best way I could make an impact was to work at the strategic level. Organizational Development roles were the best way for me to make the biggest impact when dealing with transformational change. I am honored that I have had the opportunity to facilitate complex and global messy change for the last 20 years. Most of that work was outside of the US, so I understand the complexity of leading global change."
What trends do you believe are impacting the role of change professionals in the workplace of today and tomorrow?
"Last year (2015), the Organization Development Network, of which I am Chair of the Board of Trustees, conducted a study involving over 980 global leaders. We identified trends that will likely change the OD consultant role over the next five to ten years and gathered insights on the attributes that drive superior performance.
Among our discoveries:
56% of our survey participants were concerned with the impact of technology on the workplace, including social processes like engagement and communication. They shared with us how technology is impacting the bead of change, work processes, global relationships, and even transparency.
Next, globalization is impacting their work – including everything from global markets, global competition, global supplier relationships, the internet-connected global economy, and their globally distributed workforce. These kinds of pressures have caused their businesses to rethink operating models.
Additionally, over 50% of participants are concerned with a multicultural, multi-generational workforce. Although baby boomers and millennials were mentioned, our members shared that when the environmental forces of technology and globalization meet, multi-cultural intelligence is one of the top skill sets needed to lead change and improve workplace outcomes.
Another trend can be described as "virtual everything" – virtual teams, distributive workforce, and use of contractors. Teams are coming together to work on projects, and then disbanding at the end of the project. Some people never even meet the people on their teams. This is certainly changing the social dynamics.
The last trend was really complex and fast-paced change. As a result, fatigue shows up as a constant, rather than a unique event.
To sum up: our consultants shared that they need to develop new skills like leveraging technology, having competencies, global cultural sensitivity and inner personal collaboration- which are often virtual. Then business acumen, virtual effectiveness, systems change leadership, strategic planning and influence come into play."
How is Organizational Development critical to the change professional's agenda?
"I believe the roots of OD come from the study of motivation and performance within groups, and our north star has always been how to reach effectiveness through the most efficient route. We've learned that tapping into human greatness is the differentiator that leads to dramatic results. Specifically, change is not an event to be managed per se, but an opportunity for innovation.
Today, OD Consultants are really designers of organizational effectiveness. For most OD professionals, the usual analysis is generally the organization or group change vs. individual change. However, the outcomes are very personal. It's about participation, creating ownership, and developing the capability for impact. The focus is on achieving sustainable change and impact."
When it comes to improving business performance, what are the change drivers that you believe make the biggest impact?
"Since OD Consultants are designers of effectiveness, sustainable change needs to be integrated into how the business works so that OD Consultants deliver the alignment of structural property – namely an organization strategy, structure, business processes, talent, rewards, and matrix to achieve the key outcome. Because all these things are interrelated, it goes back to organizational design. If they're designing for value, they'll want to think about the people aspects, the technology aspects, and the organization aspects, because all these things are linked. OD and change professionals need to think multi-dimensionally and consider the impacts on individual teams and organizations, as well as the whole organization.
That's where collaboration comes into play. We need to pull in the right resources when we need them, and that's going to be different based on the types of change involved."
What are real practices to accurately read organizational culture, so that those cultural specifics can be integrated into the change management strategy?
"Many times, there is a disconnect between a company's identity on the outside – what they promise to their consumers and customers – vs. the actual experience that happens within the organization. What does your brand promise? Does your organization reflect that promise? If not, your employees will be reminded daily that what they're putting into the marketplace is incongruent with their experience. Trust becomes an issue. When your employees don't believe in your brand, why should your customers?
Change professionals can help organizations by knowing the business, understanding the forces that are impacting them now and in the future, and asking powerful questions about the discrepancies they see between their brand and their culture. As change experts, our job is to assess the quality of the integration and prescribe improvements."
What advice do you give to OD and change professionals when you are mentoring them?
"First, take the time to find out what your clients care about most. What are their pain points? What's their vision? They usually want a smooth transition where the costs are managed and minimized – with speed, limited productivity, risk mitigation, customer loyalty, and maintaining leadership credibility. In the digital age of transparency, failure is not an option. This is a tall order, so we need to focus on what matters to them most and understand where the pain points are.
Second, be careful about how you enter into the change. Be cautious of the 'rollout.' We need to ask ourselves, are we selecting strategies that manage resistance, or create reception? Sometimes, the deficit-based approach to change isn't all bad, because it takes satisfaction to drive change. But that's not sufficient. When amazing change results happen, there's a positive energy that catalyzes and sustains the change. When we help change the story, we can then change the energy.
Third, it's helpful to have the on-the-ground experience that helps you identify the inhibitors. Are unresolved cultural issues, or lack of alignment at the senior level (and then knowing what levers to implement) part of the issue? If so, in what sequence? Discerning this comes with experience, so it's really about gaining that experience, getting some advice along the way, and understanding which levers to use and when."
---
Sherry Duda has supported thousands of senior leaders around the world to deliver accelerated business results, manage transformational change, and develop winning teams to impact our next generation. As President of Alex Reidy & Company, she specializes in solutions that advance her clients' opportunities for transformation, accelerated growth, and sustained competitive advantage. She is also Chair of the Board of Trustees of the Organization Development Network. You can connect with Sherry directly on LinkedIn.
New articles that we post to our blog are announced in the Change Management Weekly, our digest of actionable insights for change delivered to your Inbox every Tuesday. To claim your free subscription, click here: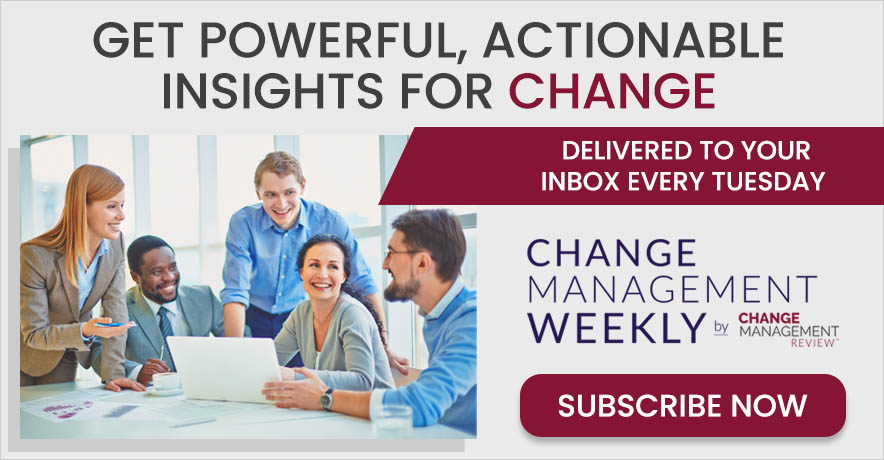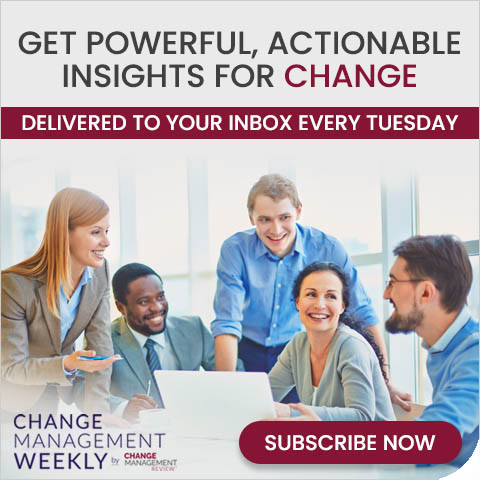 Share With Your Colleagues