Theresa Moulton, Editor-in-Chief of Change Management Review, recently spoke with Stacey Ferguson, an experienced principal consultant with over 25 years in transformational, operation and problem-solving engagements. They discussed what you need to know to ensure your change management initiatives succeed and how to get the entire organization on board with the change.

How did you get into the change management field?
From the very beginning of my work, starting literally at my first job in McDonalds. Although it wasn't until 2008 that I officially had "change management" in my job title, I have been involved of some element of change, ranging from leadership and training development to leadership roles around execution and operations process.  It was in that year that I thought in a new way about what legacy I wanted to leave behind. I wanted to keep helping people solve problems and adapt, so I jumped in fully having that title and I have not looked back ever since.
Five years later, I went on to private practice with my own firm and have since enjoyed the luxury of being in a lot of different companies and organizations helping in many areas. Many people find themselves at some point saying, "Yeah, you know, what I'm doing is change management," whether or not that's what their job is, so that's my story.
What needs to be in place for change management initiatives to succeed?
There are several things that need to be in place for change management to succeed. First, you need people to say, at the sponsorship level, "Yup, I understand the need for change, and what we need is someone to come in here and help us do it."
Second you need to understand the organization that you're going into. How do they communicate? How can you use their communication style when you develop and change the initiative? Understanding that, and not being afraid to get rid of ineffective communication methods, is key.
Third, there must be a good feedback group. A critical key for change is to make people feel like they really can give feedback and ask questions.
Fourth, organizations have a variety of learning environments. From the very beginning, it's critical to identify what they have and try to suggest some improvements before you get to training.  Along with that, training must be considered from the very beginning, and not as an afterthought for go-live.
A lot of organizations don't have a good, sustainable library or reference materials. And I don't mean paper necessarily, but somewhere people can go and keep seeing refreshers on demand. Say a company internet site, whatever, just helping people be prepared for that from a learning perspective.
Fifth is addressing issues with individuals or groups of folks that are maybe in a more of a resistant state, or are sliding down instead of moving up the change curve. Working with those leaders is a critical piece of change work and I think it's oftentimes underestimated by either a practitioner or the organization.
Sixth is readiness measurement and adoption measurement along the way. How are people doing? Are they getting closer to ready? There are a lot of different readiness assessments out there that people can use.
Seventh is cultural understanding. You need to be aware of what the culture is and if it's working for or against you and whatever you're trying to change. Helping the organization and senior leadership usually involves understanding where their culture is.
How does a practitioner "sell" the value of change management inside the organization?
When I think about selling the value of change management, a good approach is to describe how things will go without proper change management? Can you afford to gown down this path and fail? What you implement this multi-million-dollar system or disrupt and take away thousands of your employees' time for multiple hours a week, and then not have it be worth it? Or have the system not be utilized.
I think instinctually most good leaders get that their people need support through change.  But I think it's really about what happens if you don't have it. It's kind of a no-brainer, when you have something like an acquisition or a merger, because then they know we're going to have two different organizations coming together. But I think talking about what happens if you don't is the clearest route to take.
What are some of the factors that cause change to NOT stick, once implemented?
I think the top down or the "because this will happen" approach causes a lot of problems, such as a leader saying, "We're going to do this because______". Most people don't just jump on board because the leader says you have to. Or even if the company motto is changed, that doesn't make people want to change or help make it stick.
Also, talking to people in generic terms or in money terms only, or not really understanding what makes your people tick, can reduce the stickiness of change. Say they love the fact that you have on-site day care, or that you offer adaptable hours, work-from-home options, or you have flexible hours. If you don't understand that that's what's important to your employees and you change that as part of a merger, you're going to lose, if not the productivity of your team, you might literally lose your team when they quit.
People are humans on the planet before they're an employee in an organization. They live a whole life outside of the part of the day when they're at their desk in your building. It's important to acknowledge this.
What is the one piece of advice that you would give to a newcomer in the change management field?
First, I would ask, what have you done in your career? What part of your experience can you apply to change management? Maybe you did training, maybe you were the communications director of a particular organization. Even something like organizing events for your church, club, or gym counts, as does serving on the board of a professional organization in your industry.
It can be difficult to get a change job if you haven't had a change job, where the phrase "change management" is in your title. Therefore, you can benefit by getting into a communication role and taking a "change" slant on it. If change opportunities come, take those on, including being part of change initiatives in your organization.
Join associations, networks, and groups that are focused on change. That gives you real time by the colleagues that you're associated with that usually have activities and events that circle around it.  Always try to have a change mentor if you can – somebody who is a practitioner who you can run ideas by.
An experienced principal consultant with over 25 years in transformational, operation and problem-solving engagements, Stacey Ferguson founded her firm, The Ferguson Group, US, on the principle of "Together Sustaining Success". Stacey is also VP of the Minnesota Change Management Network (MNCMN), working to develop a nexus of change management professionals in the Minneapolis Metro and beyond. You can connect with Stacey directly on LinkedIn.
New articles that we post to our blog are announced in the Change Management Weekly, our digest of actionable insights for change delivered to your Inbox every Tuesday. To claim your free subscription, click here: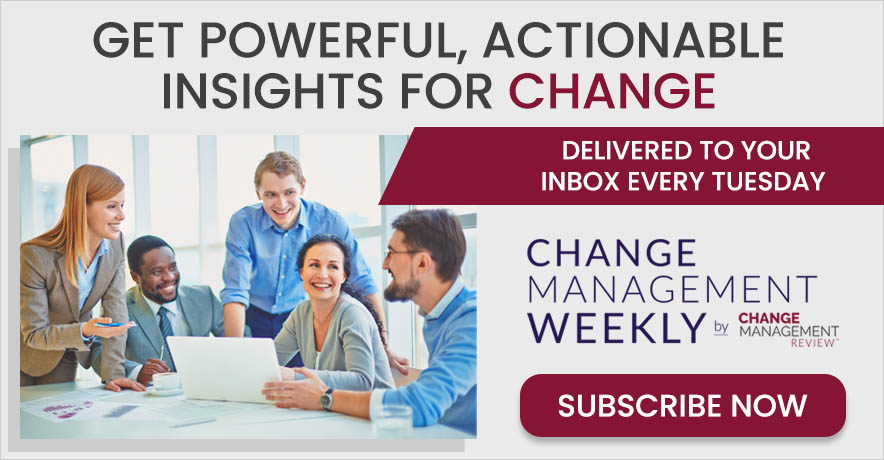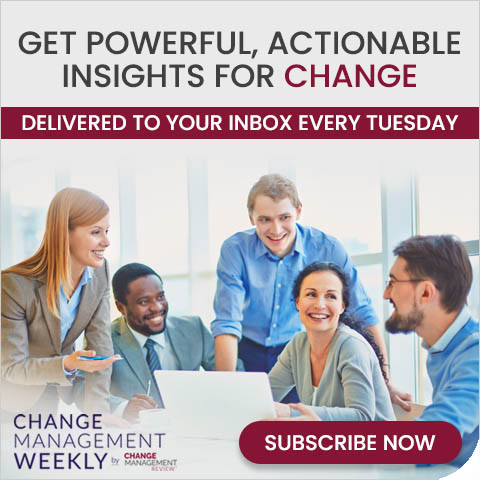 Share With Your Colleagues