Podcast: Play in new window | Download
Subscribe: Apple Podcasts | Google Podcasts | RSS
David Giersdorf knows how to navigate disruption. His decades of C-suite experience in the travel industry have helped him identify six protocols for "navigating your company, career, and life through the fog of disruption." In Part 2 of this two-part podcast, Managing Editor Brian Gorman and David dive more deeply into some of his protocols as they apply to today's workplace disruptions.
Tune in and get David Giersdorf's answer to questions such as:
Globally, as we are coming out of the disruption of the Covid pandemic, we are seeing business leaders responding with different senses of the truth. How do you challenge people to look at "return to normal" and recognize that even though it may be their "truth," it is not the truth about the future success of their organization?
Sometimes, your "first first" is self-care.
What is an endurance mindset, and how does it relate to the six protocols?
What is your beacon during turbulent change?
About David Giersdorf:
David Giersdorf is an innovative entrepreneur with extensive C-suite experience as a former senior executive in the global cruise, travel and marketing services industry, including directing a $1B+ Brand Portfolio and serving as CEO of several iconic cruise, travel and marketing services companies. He is the Founder of Global Voyages Group which helps owners, boards, CEOs and leadership teams of diverse companies and organizations on topics ranging from Navigating Disruption and Recovery, Growth, Innovation, Performance, and Mergers & Acquisitions. He greatly enjoys helping companies and their teams envision the opportunities and challenges of the near and further future, innovate continuously, and create sustainable value for all stakeholders. David is also the author of Hard Ships: Navigating Your Company, Career, and Life through the Fog of Disruption, which details his four decades of experience navigating major disruptions to achieve innovation and growth. In this podcast, David introduces his protocols of navigating disruption; in Part 2, he and Brian explore some of these protocols in more detail.
New episodes of the Change Management Review™ Podcast are announced in the Change Management Weekly, our digest of actionable insights for change delivered to your Inbox every Tuesday. To claim your free subscription, click here: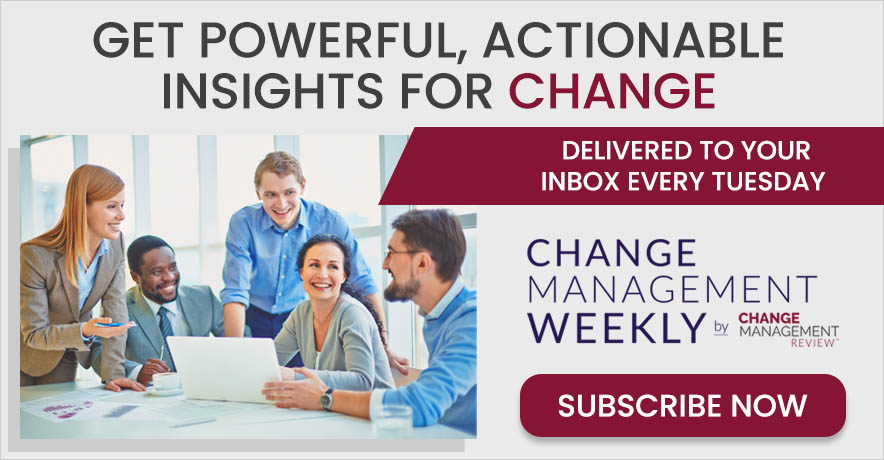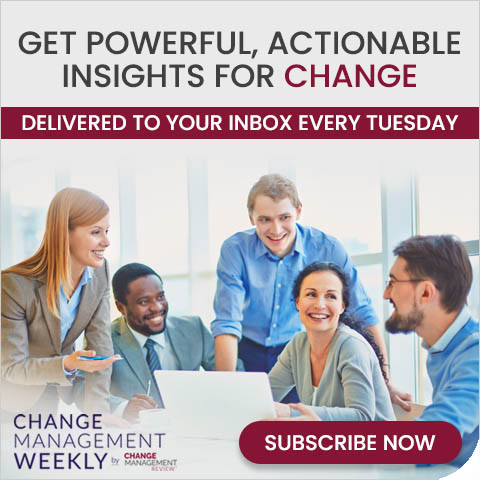 Share With Your Colleagues