Podcast: Play in new window | Download
Subscribe: Apple Podcasts | Google Podcasts | RSS
Summary:
In this episode of the Change Management Review™ Podcast, Brian Gorman interviews Keith Kitani – CEO and co-founder of GuideSpark, a change communications software company that enables organizations to manage, measure, and scale the effectiveness of their internal communications to drive organizational change and achieve business goals.
Keith's career has been focused on building companies that develop digital solutions to connect people and information. Prior to founding GuideSpark, Keith served in executive roles at Adobe and Macromedia leading teams in the creation and scaling of SaaS communication, collaboration, and e-learning businesses. He is a two-time founder, starting Presedia which was bought by Adobe and became Adobe Connect, one of the leading web conferencing and collaboration solutions available today. Keith received his B.A. in electrical engineering and his M.B.A. from Stanford University.
In this detailed, wide-ranging interview, Keith walks us through the various aspects of change in uncertain times, including the challenges of delivering clear and specific messaging; the transition from "bricks and mortar" to "clicks" virtually overnight; the importance of "story" in change management, and much more.
Questions Asked:
What are your immediate thoughts about digital transformation, the change journey, and communications as we make this journey into the unknown that we are now in the midst of?
How do you communicate with clarity when you don't know where you are going?
Could you talk about the role for people who understand change and the change journey, from the perspective of the work that you do?
How do you address the need for clear and specific messaging on the one hand, with the demands that it takes to make that happen on the other?
Can you give us any guidance on what the most critical communications are today?
What thoughts do you have about how to communicate to sustain key elements of an organization's culture when it has gone from "bricks and mortar" to "clicks" virtually overnight?
How might leaders and change practitioners apply the use of "story" in today's situation?
New episodes of the Change Management Review™ Podcast are announced in the Change Management Weekly, our digest of actionable insights for change delivered to your Inbox every Tuesday. To claim your free subscription, click here: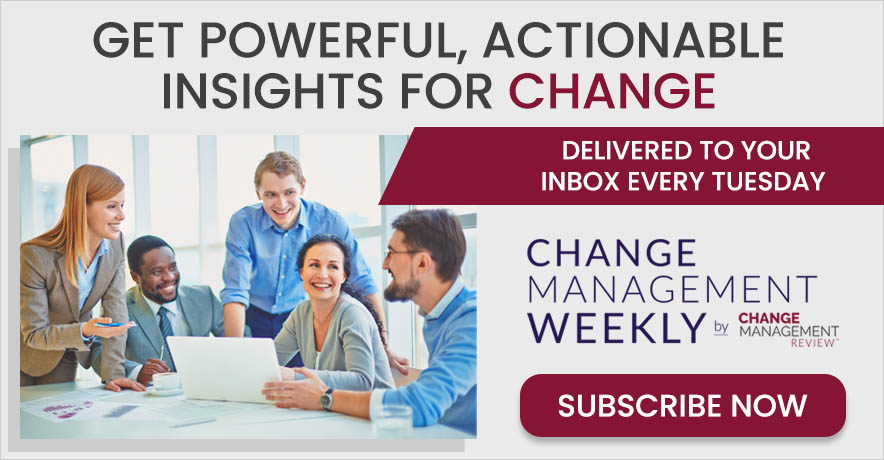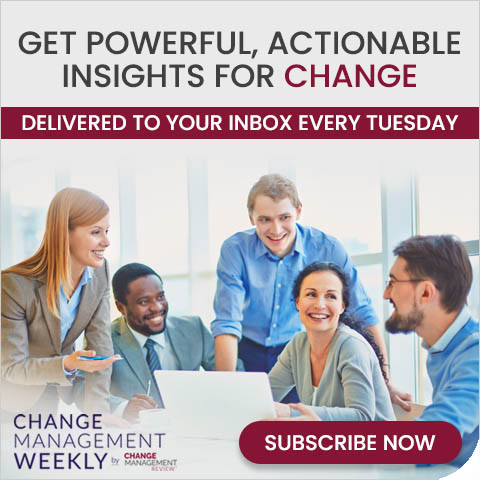 Share With Your Colleagues