Podcast: Play in new window | Download
Subscribe: Apple Podcasts | Google Podcasts | RSS
Joan Lurie, CEO of Orgonomix (Melbourne, Victoria, Australia) joins Managing Editor Brian Gorman in this exploration of change management through a very different lens. Approaching organizations as ecosystems and sub-systems, Joan describes the key elements of the ecosystem to focus on in order to guide the change to success. She provides examples from her more than two decades client work and illustrates the underlying principles as they show up in our day-to-day lives.
Tune in and get Joan Lurie's answers to questions like:
What is organizational ecology?
What are the key elements of organizational ecology as you undertake change?
What are some of the tools you draw on when approaching change in this way?
The organizational ecology approach requires people to see themselves and those around them differently. How do you teach that?
How do you bring this to scale in a large organization?
About Joan Lurie:
As the CEO of Orgonomix, Joan Lurie assists leaders and organisations to transform themselves and to function at their growing edge. Her work integrates strategy, systems thinking, complexity and adult development theory. Joan works with executives and leadership teams to help them rewire their thinking to be more systemic, and to design and lead complex adaptive change. Her insights into organizational ecology have been developed through both internal corporate as well as consulting roles, helping teams and companies achieve turnaround results – emerging new cultures, operating models and different organisational systems, whilst simultaneously building their adaptive capacity. Joan's Orgonomix™ methodology enables leaders to fundamentally transform their ways of seeing and knowing; reframe their assumptions and mental maps and repattern their systems for new ways of relating and operating, to achieve coherence and higher order functioning and performance.
Joan is a Fulbright Scholar with 2 master's degrees – one in Adult Education and Development and one in Developmental Psychology. According to Joan, "Functioning at our growing edge and developing our adaptive and complexity muscle used to be a nice-to-have, but it has now become our individual and organisational imperative; we have to accelerate it for the good of our whole ecology".
Contact Joan Lurie: joan@organomix.com.au
New episodes of the Change Management Review™ Podcast are announced in the Change Management Weekly, our digest of actionable insights for change delivered to your Inbox every Tuesday. To claim your free subscription, click here: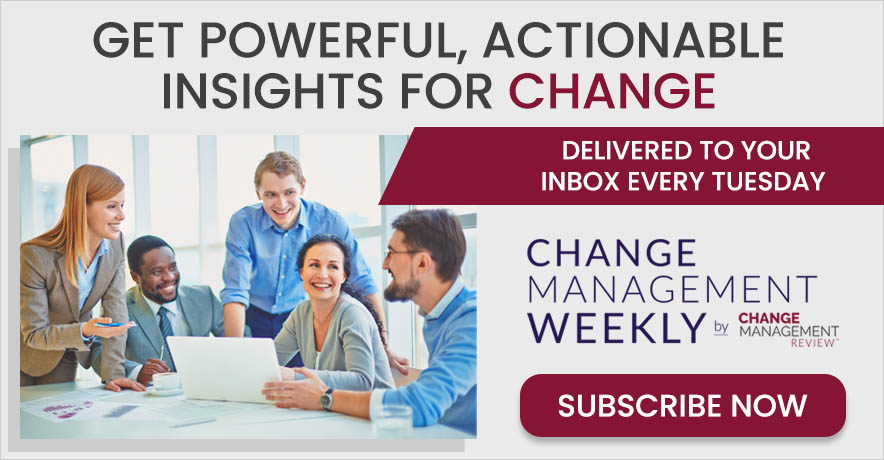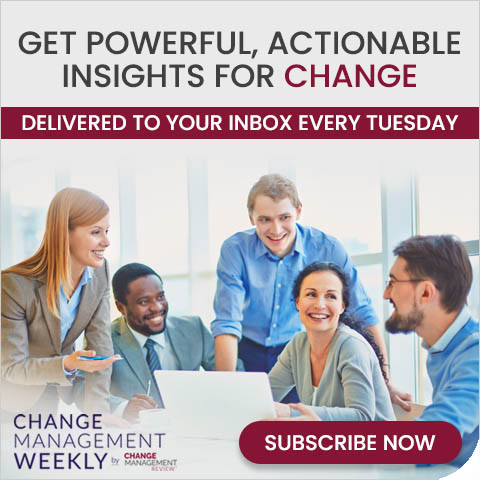 Share With Your Colleagues