Podcast: Play in new window | Download
Subscribe: Apple Podcasts | Google Podcasts | RSS
Summary:
In this episode of the Change Management Review™ Podcast, Brian Gorman interviews Matthew Painter, Director of Leadership Development at University of Alabama Birmingham. With 15+ years of professional experience in higher education and healthcare, Matthew has spent the last 8 years in Organization / Leadership Development roles in healthcare where he uses a systemic approach to design and implement strategic solutions to optimize organizations. He has received a Workforce Magazine's Game Changer award and has presented at national conferences, written articles for International Educator, Chief Learning Officer, Sales Initiative Magazine, Organization Development Review, and is a six-sigma yellow belt. Matthew is very passionate about human resource and organization development and is constantly seeking ways to improve organizations.
In this information-rich interview, Matthew reveals how to design and assess a change-ready organizational culture; the role of coaching to promote readiness for change; how to "sell" the change to the organization; and much more!
Questions Asked:
One of the things that interested me about your approach to organizational change readiness is that you bring different lenses to the process. Could you tell us a little bit about them?
Your perspective on organizational change readiness raises another question…How does organizational change actually occur
You focus a great deal of attention on the importance of assessing organizational readiness. What does a change readiness assessment look like?
In today's environment, how important is it to have a change-ready organizational culture?
How do you ensure a change-ready culture?
Once the readiness assessment is complete, what comes next?
Over the past year, Change Management Review has focused our attention on the role of coaching in the context of change management. How important do you feel this is?
In what ways do managers coach their employees to promote readiness to change?
In an organizational context, where do you believe the responsibility of change management and for change readiness should reside? Why?
We all know that resistance is an inherent part of the change process. Given that, how do you prepare people for the change that you are trying to "sell" into the organization?
New episodes of the Change Management Review™ Podcast are announced in the Change Management Weekly, our digest of actionable insights for change delivered to your Inbox every Tuesday. To claim your free subscription, click here: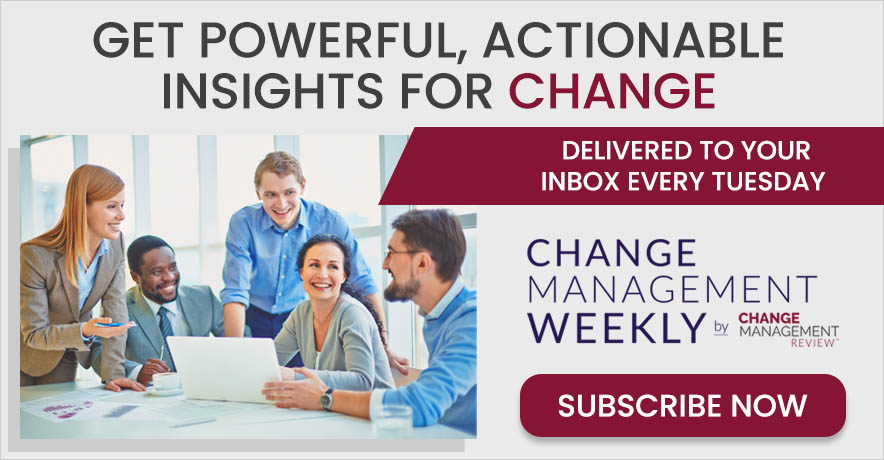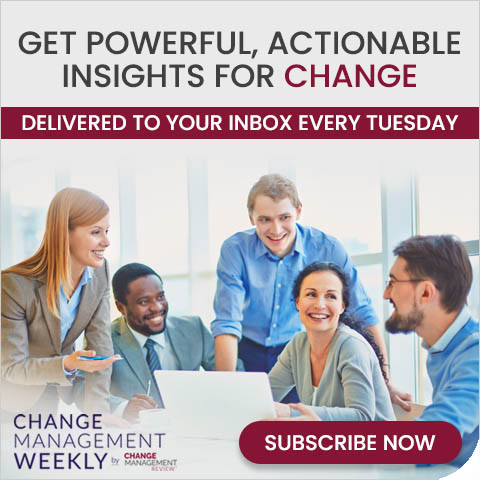 Share With Your Colleagues