Podcast: Play in new window | Download
Subscribe: Apple Podcasts | Google Podcasts | RSS
Hamza Kahn began his 2015 TEDx talk, Stop Managing, Start Leading, by telling his audience that there are three things about him that they should know: he was born in 1987 (28 years old), he loves hip hop, and he is a horrible boss. Through his own experiences, as well as the wisdom of long-time thought-leaders such as Peter Drucker and Douglas McGregor, Hamza then goes on to share with the audience what he then saw as the best ways to lead the workforce of the future. In this thoughtful and thought-provoking podcast with Change Management Review's Managing Editor Brian Gorman, Hamza shares some of those key lessons and updates them for a future of work that is way less certain than it was in 2015.
Tune in and hear Hamza Kahn's answers to questions such as:  
In your TEDx talk, you described as a management paradox, "growing organizations require management and people don't like to be managed." How did that paradox surface for you?
Because the ideas you put forth are still considered radical by some leaders today, and were even more radical in the context of 2015, would you share your beliefs that underlie your messages?
"To bring out the best in your team, you have to bring out the best in yourself." How do you do that in today's virtual/hybrid world?
You identified yourself in the talk as Generation Y, now more broadly known as the Millennial generation. You said, "how and why we work is out of sync with the traditional workplace. We are built for tomorrow's workplace." As we emerge from the almost total migration of the knowledge worker from the office to work from home with the onset of Covid, how do you see that workplace of the future taking shape?
How well suited is your generation for it?
Given our audience of change leaders and change management practitioners, what are the most important things they should be taking back to their everyday responsibilities of supporting successful change within their organizations?
Would you briefly describe each of the four leadership characteristics that are at the heart of your book Leadership Reinvented?
About Hamza Kahn
Hamza Khan is the best-selling author of Leadership Reinvented: How to Foster Empathy, Servitude, Diversity, and Innovation in the Workplace. He is a global keynote speaker whose 2015 TEDx talk "Stop Managing, Start Leading" has been viewed nearly two million times. Hamza is a top-ranked university educator and respected thought leader whose insights have been featured by notable media outlets such as VICE, Business Insider, and The Globe and Mail. Hamza is trusted by the world's preeminent organizations to enhance human potential and optimize performance. His clients include the likes of Microsoft, PepsiCo, LinkedIn, Deloitte, Salesforce, TikTok, and over 100 colleges and universities. As the Co-Founder of SkillsCamp, a leading soft skills training company, Hamza is on a mission to empower organizations to thrive in the future of work. From Fortune 500 boardrooms to international conferences, Hamza regularly shares actionable insights on the topics of leadership, resilience, and productivity.
New episodes of the Change Management Review™ Podcast are announced in the Change Management Weekly, our digest of actionable insights for change delivered to your Inbox every Tuesday. To claim your free subscription, click here: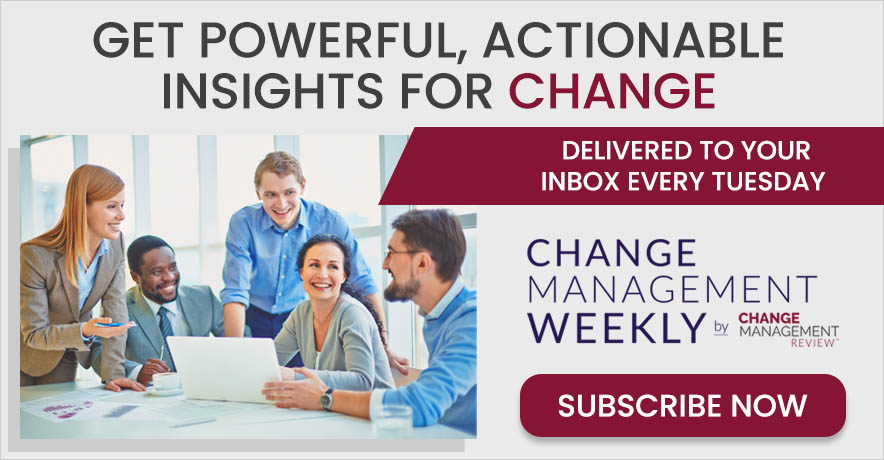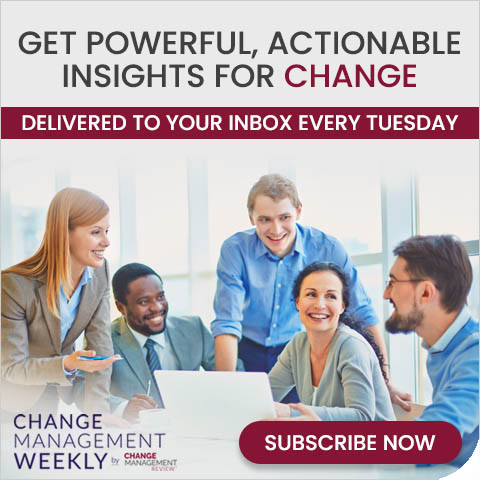 Share With Your Colleagues