Podcast: Play in new window | Download
Subscribe: Apple Podcasts | Google Podcasts | RSS
Whether you are a change leader, change practitioner, or a bit of both, Nancy Murphy offers valuable insights on how to be more successful in this podcast with Managing Editor Brian Gorman. Nancy provides insights into historical leadership traits that are no longer serving either leaders or their organizations. She also provides suggestions – some low cost and no cost – that can make a significant difference in whether or not your changes deliver.
Listen and get Nancy Murphy's answers to questions such as:
You are a strong advocate for bringing more of what are generally recognized as feminine leadership traits into change leadership. What brought you to that conclusion?
How do you find change leaders who will listen to change management expertise and learn?
How have you seen the role of leadership change going into, and potentially now coming out of, the Covid pandemic?
What counsel do you give leaders on how they can build trust in their organizations?
Why do you say that change leaders need to act more like Indiana Jones?
About Nancy Murphy:
Nancy has spent her career saying what others are afraid to – and learning to say it in ways that others will listen. Her passion is teaching leaders how to make organizational change stick. She has experienced the challenges of leading big change within established organizations and is willing to share both the mistakes she has made and the solutions she has discovered. As a trainer and speaker, Nancy has shared her expertise from Kuala Lumpur to Kansas City and London to Las Vegas. She holds a master's degree in public affairs from the Humphry School at the University of Minnesota, a master's in health communication from Boston University, and a bachelor's degree in American Studies from the University of Dayton.
New episodes of the Change Management Review™ Podcast are announced in the Change Management Weekly, our digest of actionable insights for change delivered to your Inbox every Tuesday. To claim your free subscription, click here: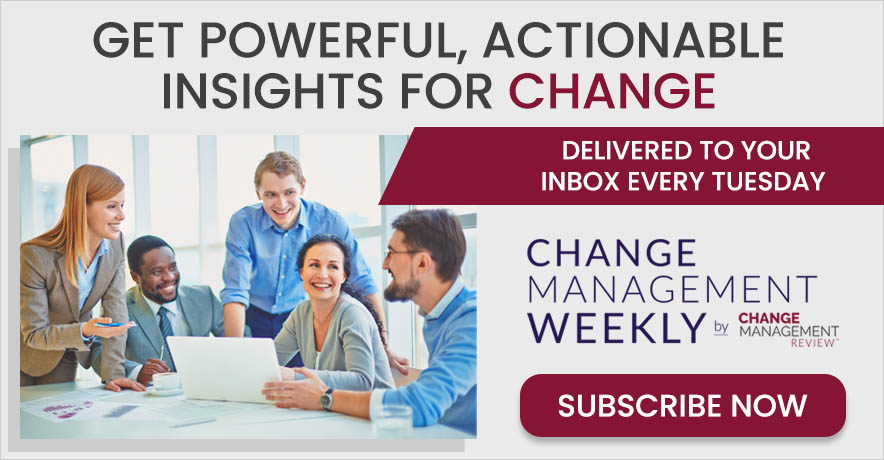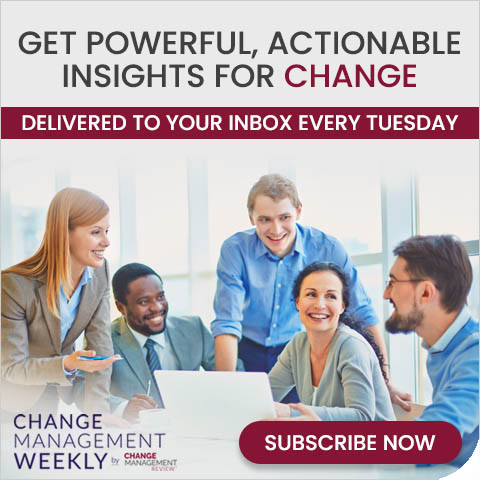 Share With Your Colleagues