In their June 2019 blog, ASQ (American Society for Quality) asked the question, How can an individual become a successful change leader?
Robert Mitchell's response identifies three skillsets required of a change leader.
Communication: "The effective change leader must be able to communicate a compelling business case for change and a clear call to action throughout the organization: up, down and across." He makes the point that communication must be ongoing, that metrics need to be established, and progress against metrics should be reported regularly.
Facilitation: "The effective change leader demonstrates strong facilitation, influence and collaboration skills necessary to build support, remove barriers and reduce resistance to change." Mitchell goes beyond the more established forms of facilitation that are inherent in change management to address making use of what he refers to as the "keyhub," those individuals who are powerful influencers but fall outside the traditional power hierarchy.
Project Management: "The effective change leader must be able to marshal the resources and competencies necessary to support the change, adapt to challenges, and keep the change project on schedule and in budget." Here he makes the case for a strong change management methodology.
There isn't much to dispute in what Mitchell puts forth; each of these is a key skillset of the change leader. What the author fails to address, however, are the mindsets that change leaders need to bring in the application of these skills. Among the critical mindsets of successful change leaders are the following.
Fail Fast and Learn: If it is a big change, important decisions will have to be made with insufficient information, and some of those decisions will be wrong. Decide. Act. Learn from mistakes. Move forward.
Focus, Focus, Focus: If the change truly requires the attention of leadership, that attention is needed for the long haul, not just the launch and an occasional check-in.
Goal Posts Can Move: Historically change has been defined as having a fixed end-state. More and more this is less true. Major change can take years to achieve. During that time internal and external environments, artificial intelligence, new technologies, etc. can affect whether the initial intent is still valid, and whether the metrics for measuring its achievement need to be adjusted.
As change practitioners, it is important that our change leaders have the skills they need to serve in that role. It is equally important that they have the right mindsets. If we are to truly serve them, it is up to us to help them to acquire both the needed skills and mindsets. To do anything less is to fail them, the change, and the organization.
New articles that we post to our blog are announced in the Change Management Weekly, our digest of actionable insights for change delivered to your Inbox every Tuesday. To claim your free subscription, click here: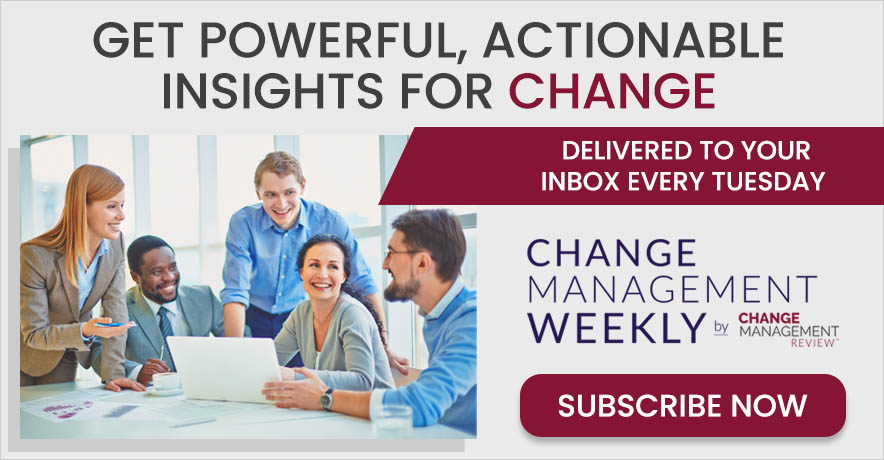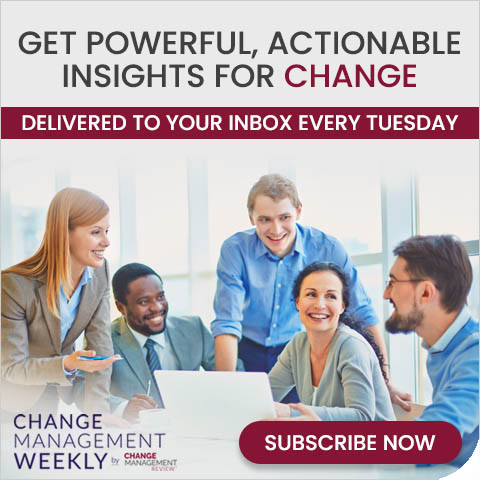 Share With Your Colleagues