Wednesday, December 6th, 2023
12:00 Noon Eastern / 9:00 AM Pacific – Webinar
Humans speak three times faster than we type.
So why do we still communicate with machines via buttons, touch screens, and keyboards?
In The Sound Of The Future webinar, Tobias Dengel will reveal how, powered by the latest AI advancements, voice technology is poised to drastically alter the way we live and how companies do business.
It's a shift as fundamentally important as mobile was a decade ago and the Internet in the late '90s.
Using fascinating, colorful examples, Dengel will explain how the "voice-first" digital experience is becoming a core piece of the global technology mainstream, exploring the ways voice will do a better job of serving basic human needs.
Join us for this groundbreaking session and discover how this concept applies to:
Speed: increasing the efficiency of every human-machine interaction
Safety: creating a less dangerous world
Knowledge: acquiring critical information when and where you need it
Inclusion: designing a world where no one is left behind
Engagement: making life more entertaining and enjoyable
Transformation: generating voice-enabled business models that will change industry landscapes
And much, much more, including your opportunity to ask Tobias Dengel your #1 question on this topic!
New industry events for change management practitioners and leaders are announced in the Change Management Weekly, our digest of actionable insights for change delivered to your Inbox every Tuesday. To claim your free subscription, click here: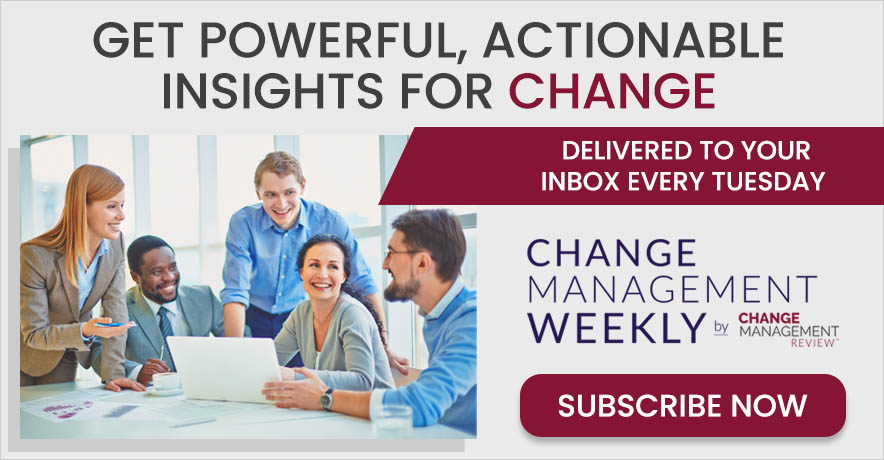 Share With Your Colleagues