What exactly is Change Management Review™, who is behind its creation, and what is the purpose of this publication?
Founder and Editor-in-Chief Theresa Moulton is not only an expert in the profession, but she has recognized the complexities involved with change management and its fast-paced, forward-moving trajectory:
What I observed is that the marketplace is globally fragmented; the complexities of the profession have grown unmistakably high and there is growing demand for change management expertise. To be the best in the business, it takes a significant amount of time to stay current on all of the information that is available.
Through practical skills and experience in the profession, Moulton has delivered exactly what the change management profession needs … a primary resource providing neutral, balanced, global information and insights about the profession as it is evolving, formalizing and differentiating itself as a key discipline in today's business environment.
How can Change Management Review™ benefit you?
Change Management Review™ exists to serve all professionals who work with individuals and organizations experiencing organizational change. As a change management professional, you need to stay up to date on the profession and any new practices, ideas, tools, trends, research, technologies, thought leaders, and customer needs.
As a business leader, project manager, employee communication, human resources, or technology professional, you need to be aware of what you could be doing to further contribute to the effectiveness of important business initiatives and organizational imperatives. If you are new to the profession, Change Management Review™ is a great place to learn more.
Between research in academia, the Web, and business databases, there's an overwhelming amount of information that is being generated globally in change management. Our research analysts, writers, strategists, and network are here to help change management professionals and others who work with organizational change.
Change Management Review™ can help you, as a busy professional, work more efficiently and effectively by providing a place to go to find what you need so that you can focus on your craft.
Here's why we think you would benefit from becoming involved with Change Management Review™:
With relevant professional information organized in one place, you can stay up to date on change management much more efficiently.
You can access free information, tools, and articles that can be used or shared, saving you preparation time and allowing more time with your customers.
You will find easily read hand-curated topics on relevant change management research, giving you valuable insight on change management practices.
Explore the site, enjoy yourself, and stay in touch with the world of change management.
New articles that we post to our blog are announced in the Change Management Weekly, our digest of actionable insights for change delivered to your Inbox every Tuesday. To claim your free subscription, click here: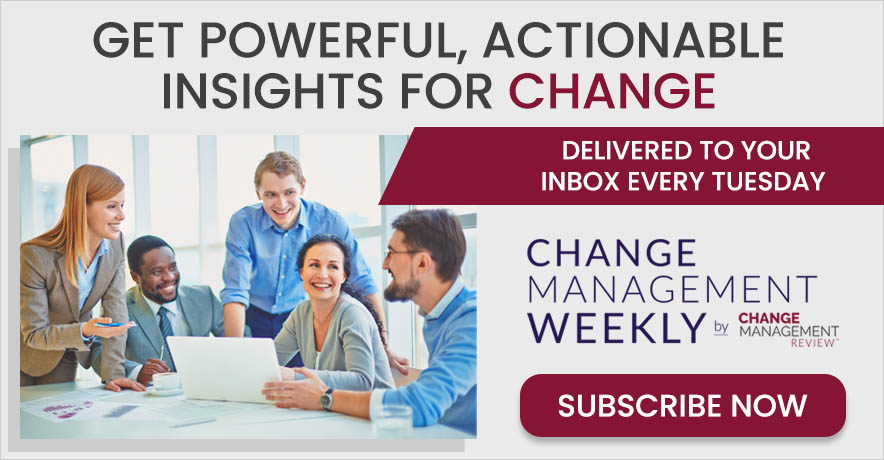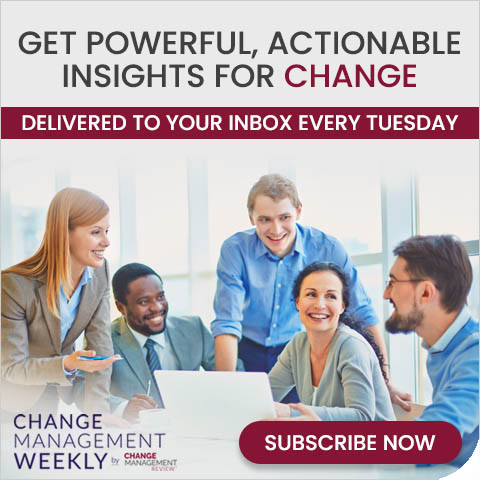 Share With Your Colleagues