Podcast: Play in new window | Download
Subscribe: Apple Podcasts | Google Podcasts | RSS
Both guest Beth Banks Cohn and Managing Editor Brian Gorman have spent decades in the field of organizational change management. In this podcast they explore some of the many lessons that Beth has learned over the years that she wants to pass on the today's change professionals.
Tune in and hear Beth's answers to questions such as:
Why do you find it important to pass on your approach to change to the next generation of practitioners?
What is your approach to change management?
How do you use scenario planning in change management and why is it important?
You are also very intentional about using what are referred to as the three parts of the mind: cognitive/thinking, affective/feeling, and conative/doing. As you describe it, all too often, the conative mind is left out of the way practitioners approach change, yet this is where people's instincts reside. Why is it important that change management professionals become much more intentional about the conative mind?
About Beth Banks Cohn
Beth Banks Cohn is an accomplished Organizational Consultant, Senior Executive Coach, Entrepreneur, and Thought Leader with more than 25 years of success in the healthcare, pharma, bio-tech, IT, hi-tech, retail, engineering and manufacturing industries. Leveraging her extensive experience in corporate culture, Beth is a valuable asset as she helps companies use organizational transformation to reach the next level of growth.
Regarded by many as the authority on culture, leadership and change, Beth is a sought-after speaker on key aspects of executing organizational change initiatives that stick.  Her passion for educating and guiding people have positioned her clients to feel empowered to thrive in an era of uncertain times.  Beth holds a PhD in Human and Organizational Systems from the Fielding Graduate University.  Her dissertation entitled: Culturemakers: The role of organizational culture in individual decision making showed how culture is an active, rather than a passive part of organizations.
Beth also holds an MA in Organization Development from Fielding Graduate University, an EdM in Human Resource Education from Boston University and a BA in International Relations from Simmons University.  She is certified in the Kolbe Index, the Denison Culture Index and Myers-Briggs.  Beth has authored numerous publications and has written for Change Matters on BizCatalyst360.com.
New episodes of the Change Management Review™ Podcast are announced in the Change Management Weekly, our digest of actionable insights for change delivered to your Inbox every Tuesday. To claim your free subscription, click here: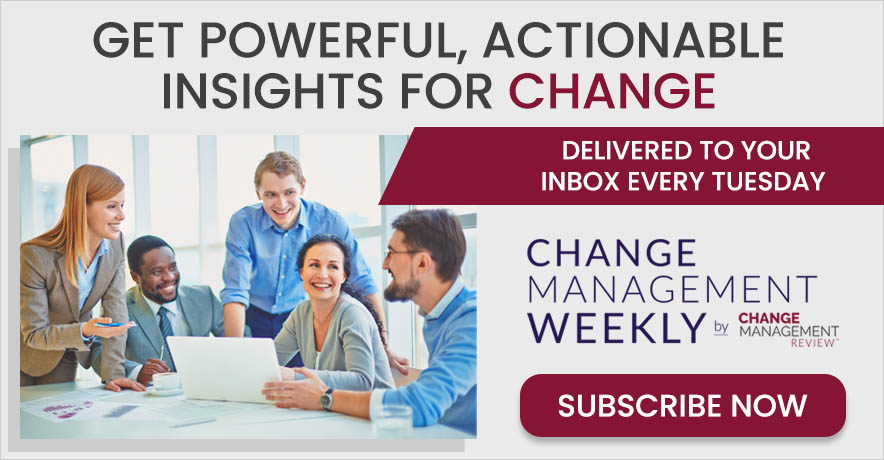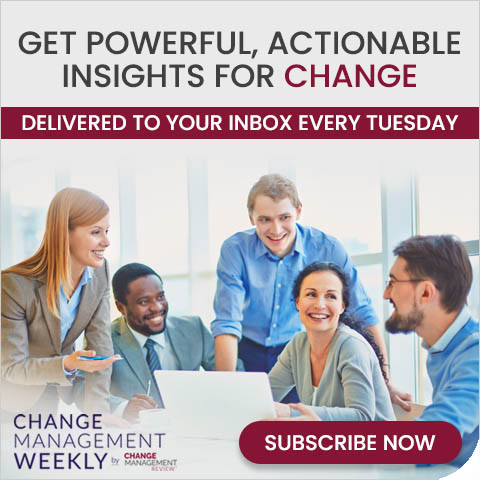 Share With Your Colleagues