Podcast: Play in new window | Download
Subscribe: Apple Podcasts | Google Podcasts | RSS
In this episode of the Change Management Review™ Podcast, Theresa Moulton interviews Barbara A. Trautlein, Ph.D. – principal and founder of Change Catalysts, author of the best-selling book Change Intelligence: Use the Power of CQ to Lead Change that Sticks, and originator of the CQ® System for Developing Change Intelligence®. For over 25 years, she has coached executives, trained leaders at all levels, certified change agents, and facilitated mission-critical transformations – achieving bottom-line business and powerful leadership results for clients. She is gifted at sharing strategies and tactics that are accessible, actionable, and immediately applicable.
In this information-packed interview, Barbara reveals the concept of Change Intelligence (CQ); how it changes our view from the well-known concepts of IQ and EQ; and how CQ helps change management practitioners, project teams, executive teams; and much more.
Questions Asked:
How did you enter the profession of change management?
What is Change Intelligence (CQ) and how is it different from our IQ or even our EQ?
Why is it important for leaders to know how to "engage the heart", "enlighten the head", and "equip the hands." Give us an example on what this looks like inside an organization.
What intriguing results have you found in your global CQ assessment database – are there differences in leading change across hierarchical levels, or regions of the world?
You've talked a lot about how CQ can help individual change leaders – what about teams? Project teams, executive teams?
New episodes of the Change Management Review™ Podcast are announced in the Change Management Weekly, our digest of actionable insights for change delivered to your Inbox every Tuesday. To claim your free subscription, click here: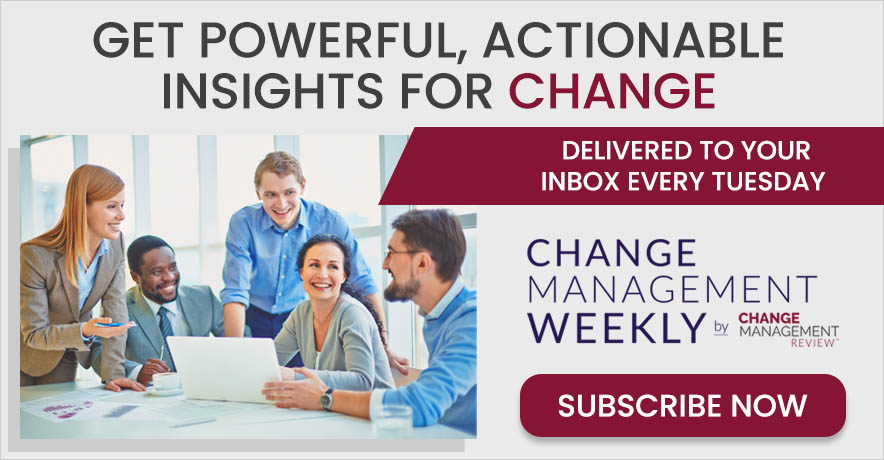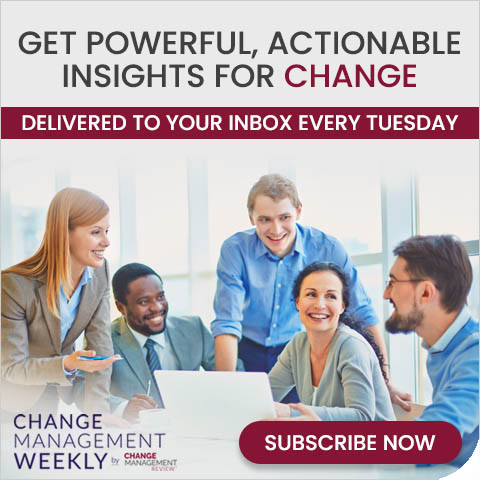 Share With Your Colleagues